Expo 2020 Merchandise
Expo 2020 Wants Local Businesses to Produce Branded Products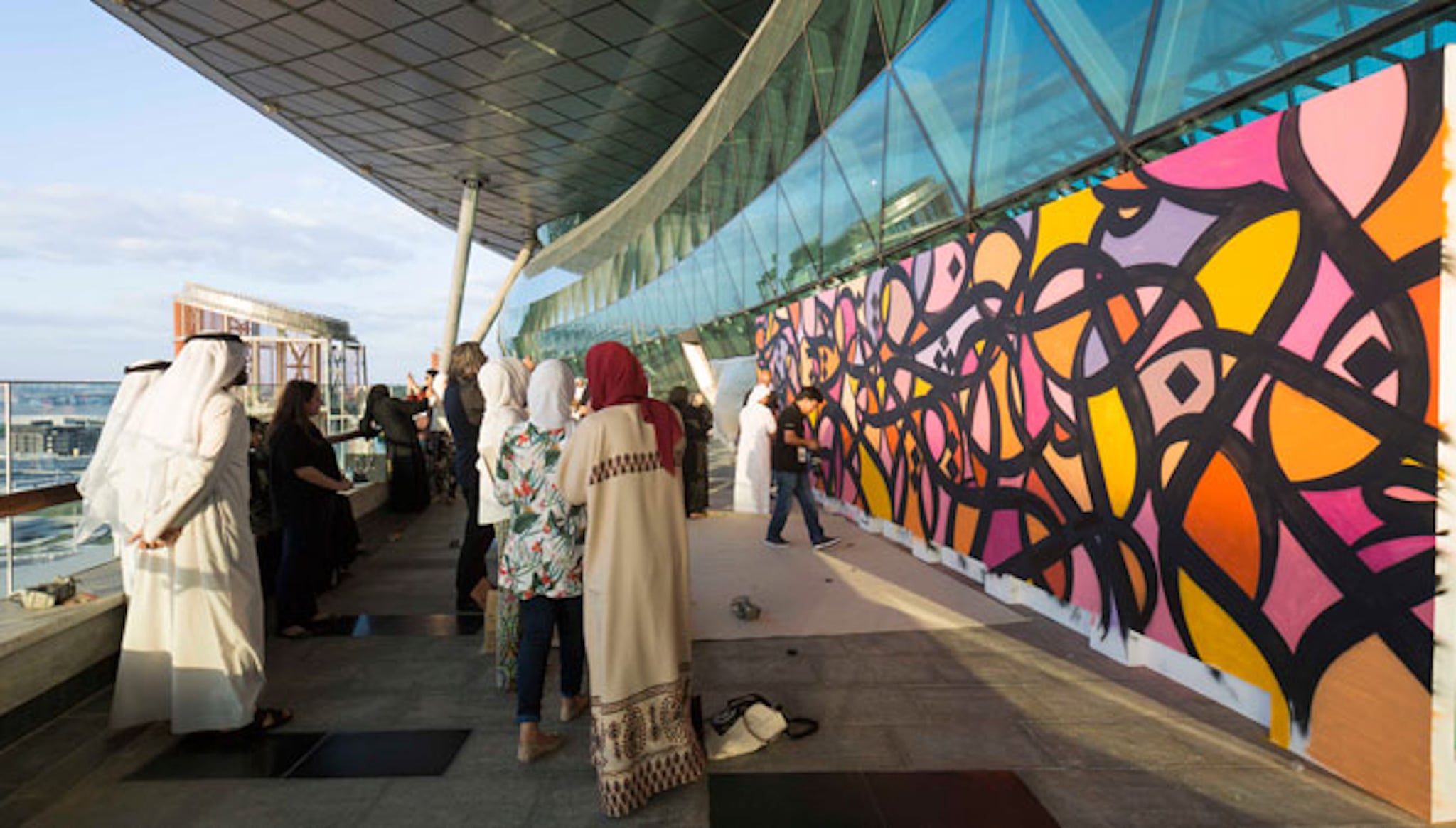 Expo 2020 may still be more than two years away, but the UAE is already doing major prep work for the big event. Set to begin on October 20, 2020, it will be the first world expo in the Middle East, Africa, and South Asia, and the event's organizers are working hard to ensure that the festivities reflect the culture and heritage of the region.
Now, The National reports that a call has gone out to businesses and artisans in the UAE to create products for the Expo. Abayas and kandouras, as well hats, shirts, sneakers, and home accessories, are just some of the items that will need to be branded with the intricate Expo 2020 logo, and organizers are looking locally for designers.
"One of the great things about hosting a World Expo is that it also attracts visitors who may never have been to the region before," said Najeeb Al Ali, executive director of Bureau Expo 2020 Dubai. "Expo 2020 Dubai offers a unique platform for producers to showcase their products in one of the most exciting markets in the world."
The theme of the expo, which will run from October 2020 through April 2021, is 'Connecting Minds, Creating the Future' and, according to The National, "aims to foster creativity, innovation and collaboration globally."
The Expo is set to be different than any other in the event's 166-year history, as nearly 70 percent of all visitors will likely be from outside the UAE. "We want to ensure that merchandise at the first World Expo in the Middle East, Africa and South Asia region reflects our heritage," Mr. Al Ali said. "We believe SMEs, such as local artisan producers of apparel and homeware items in the UAE and GCC, are vital in helping us achieve this goal."
If businesses want to apply, they can register at esource.expo2020dubai.ae or email licensing@expo2020.ae.