Facial Scanner Aquarium Dubai Airport
Dubai Airport's New Security Feature Will Make It Even More Futuristic Than It Already Is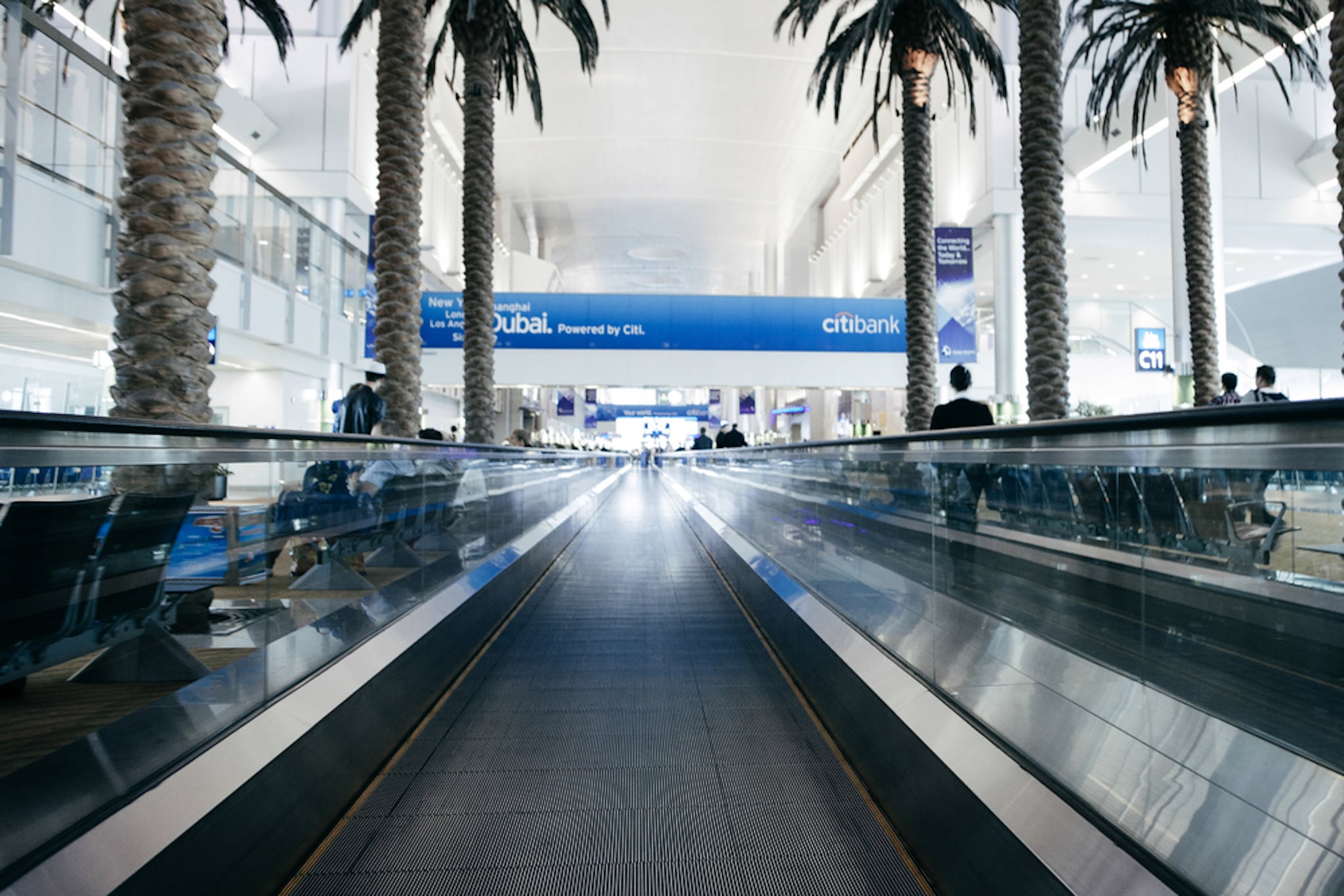 If Dubai is the city of the future, than Dubai International Airport serves as the perfect gateway.
With TV streaming services available to everyone in transit, the fastest airport WiFi in the world, and the soon-to-be-launched UAE Smart Wallet, there are few airports on earth that can compete with DXB when it comes to being tech savvy.
Now, a truly revolutionary concept is coming to DXB and it's unlike anything else.
Beginning possibly as early as next summer, travelers departing from Dubai will no longer need to pass through security or even e-gates. Instead, they'll simply walk through a tunnel that will scan their face and/or iris as they walk. Hidden cameras will be discreetly located behind images of fish, and it will appear as if you're walking through a virtual aquarium.
"The fish is a sort of entertainment and something new for the traveller but, at the end of the day, it attracts the vision of the travellers to different corners in the tunnel for the cameras to capture his/her face print," said Major Gen Obaid Al Hameeri, deputy director general of Dubai residency and foreign affairs.
"The virtual images are of very high quality and gives a simulation of a real-life aquarium."
Once travelers reach the end of the tunnel, they will get a green message that says "have a nice trip." If for some reason they don't pass the security tests, a red message will appear with further instructions.
The first virtual security center will be installed in Terminal 3 by the end of summer 2018, though all terminals will be equipped with the technology by World Expo 2020.
According to The National, "travelers will be able to register their face scans at kiosks all around the airport, and they will also be available during a promotional stage at a number of malls and hotels."
According to Dubai Airports' chief executive Paul Griffithsnels is two-fold:"We are always vigilant, always working with police and national security… so vigilance and collective responsibility is what has kept us safe," he said.
It's also about making everyone's experience at DXB as smooth as possible: "We are trying to minimise disruption to the customer journey and develop new measures that will develop security standards, because obviously the threat is increasing."