Facts About The Dubai Metro
Commuters, These Are the 8 Things You Probably Didn't Know About the Dubai Metro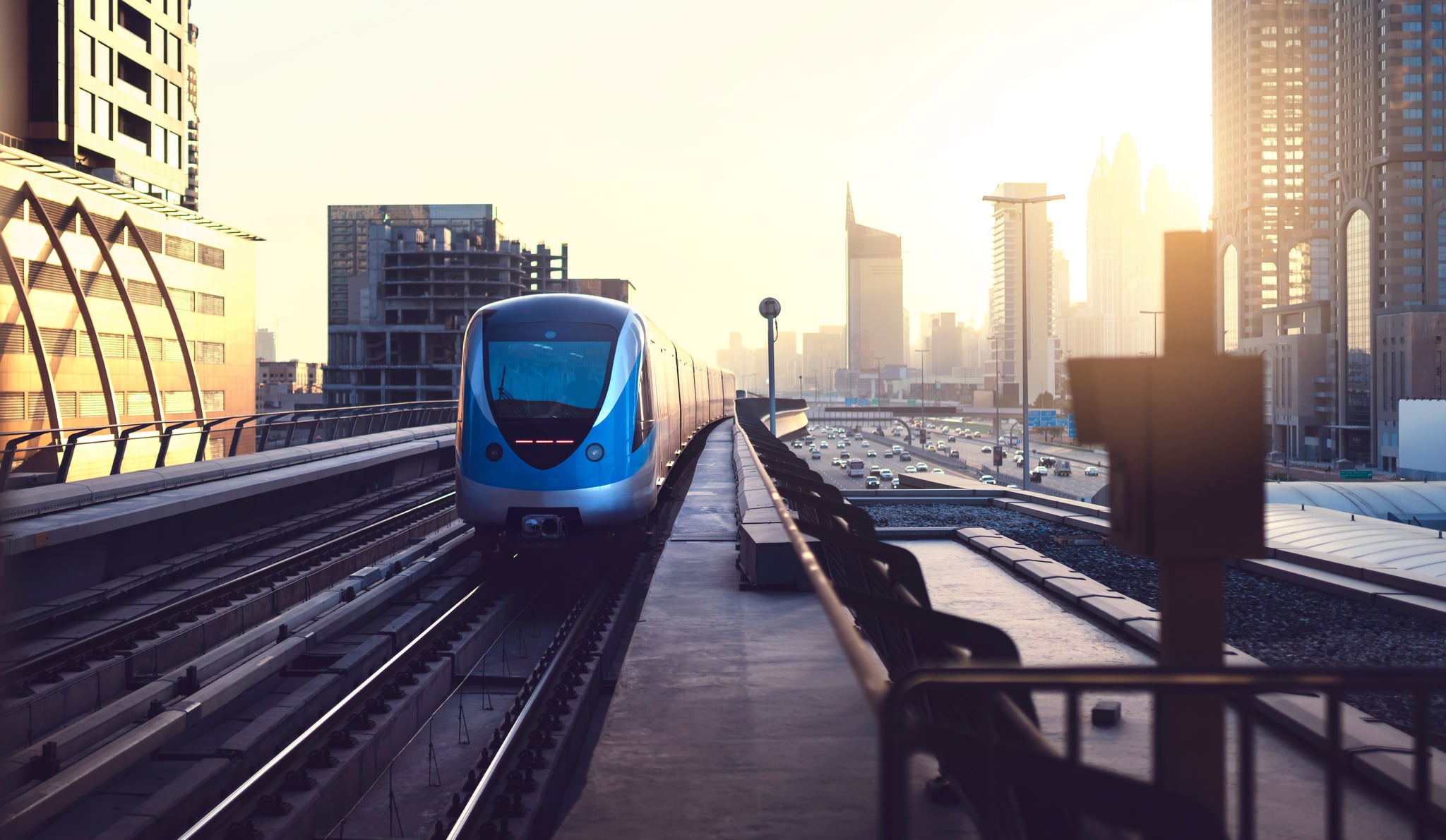 Shutterstock/ Tero Vesalainen
1. Every station is designed to mimic one of five themes important to the UAE heritage, earth, air, water, and fire. For example; the Rashidya station features cloud-like architecture, while the BurJuman station is intended to make commuters feel like they're underwater. At the Mall of the Emirates, the color scheme of the Metro station is supposed to match the fire tones of a volcano.
2. All Dubai Metro trains are driverless, and with a route length of 75km, Dubai Metro is the longest driverless network in the world.
3. Work on the Dubai Metro began on 5/5/2005 and it was completed on 9/9/2009.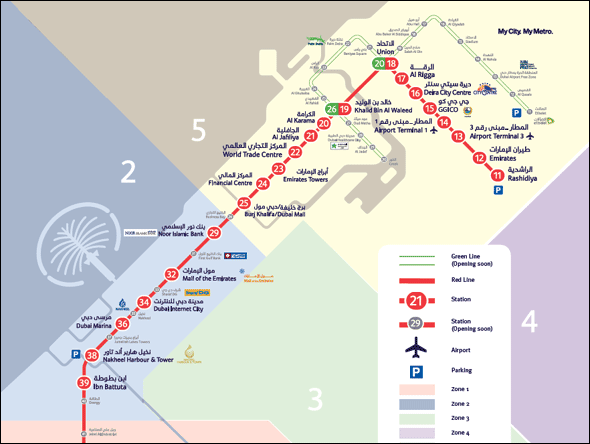 4. In its first two days of operation more than 110,000 (approx. 10% of Dubai's population) used the metro. Now, the Metro sees about 400,000 daily riders.
5. Dubai Metro's 'Gold Class' ticket costs double the price of a regular ticket. For the extra fee, riders are almost always guaranteed a seat (even during peak hours), and have extra leg room. The trains also feature Silver Class sections, and a designated Women & Children cabin.
6. Passengers caught eating or drinking on the metro could face a fine of AED100. Other Metro rules include: not putting your feet up on the seats, not smoking inside cars or on the platforms, not using another passengers card, and not sneaking into the Gold Class cabin. Fines for breaking the rules range from AED100 to AED2000.
7. According to the Dubai Metro website, the longest you'll ever have wait for a train is 3.5 minutes, without delays. (Though a frequent rider says she's waited 5 minutes on more than one occasion). The wait time is far better than New York's subway system, which is the largest in the world and can have wait times up to 14 minutes.
8. The Dubai metro needs a total of 20 wheels to move.