Fantastic Beasts Sign at Harry Potter World
Proof That Wizarding World of Harry Potter Was Hinting at Fantastic Beasts ALL Along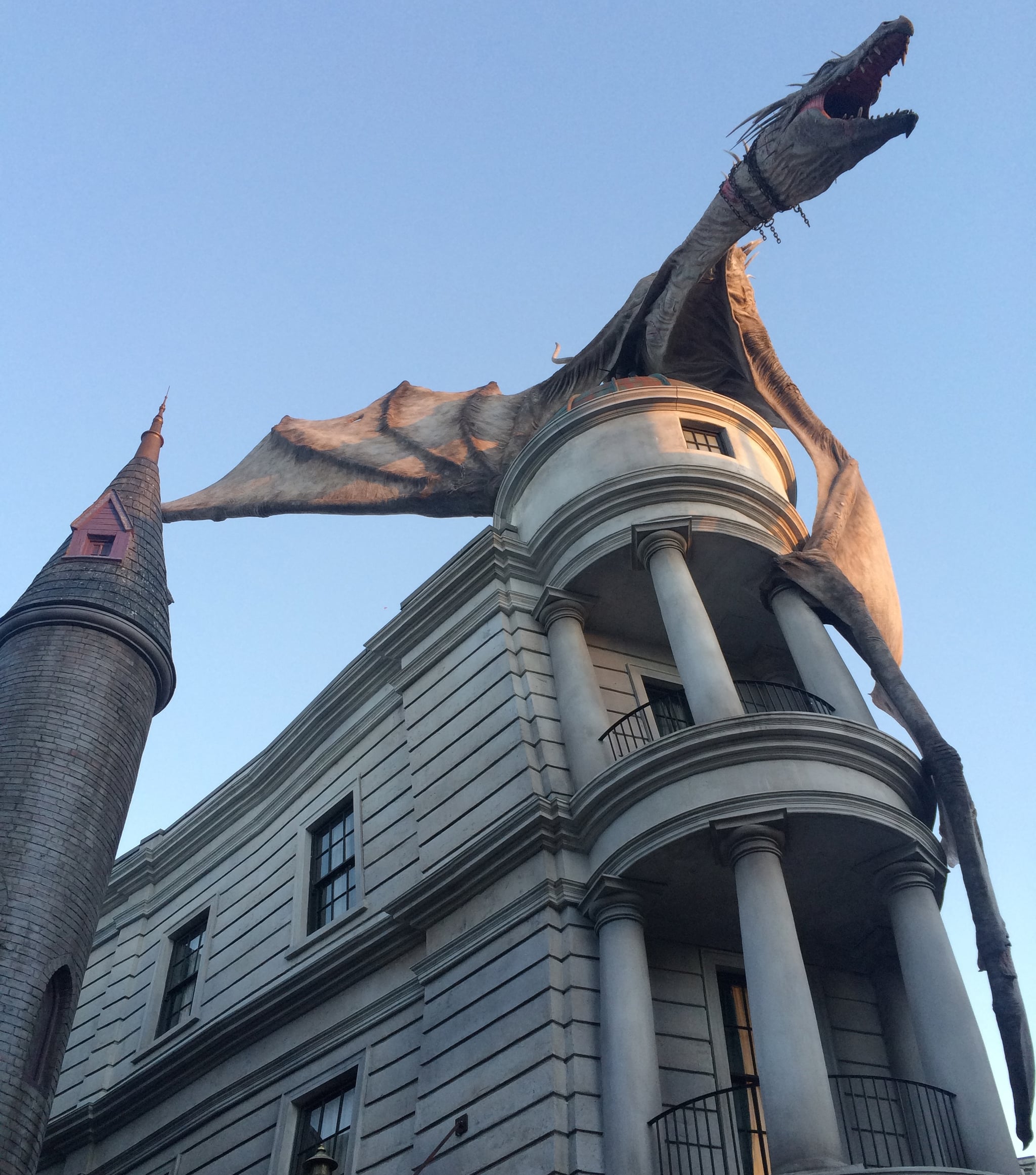 Image Source: POPSUGAR Photography / Hilary White
Potterheads, put down whatever you're holding — you're going to need both hands to pick your jaw up off the floor. It appears that the Wizarding World of Harry Potter Orlando was secretly trolling Harry Potter fans all along with a sign that hinted at a MAJOR plot line in the Fantastic Beasts and Where to Find Them film. If you haven't seen the movie set in the wizarding world then a) What are you THINKING? Go watch it now! and b) Spoilers are about to ensue.
If you'll recall from Fantastic Beasts, a dark force called an Obscurus was introduced. An Obscurus is bottled-up, dangerous energy that comes from a child with repressed magical powers. The children are known as Obscurials, and there is even speculation that Dumbledore's sister Ariana was an Obscurial — and that her bottled up Obscurus was potentially released, resulting in her death, as well as her mother's. In Fantastic Beasts, we see Credence's terrible powers at work when he loses control and releases a destructive Obscurus. The black cloud is a mass of energy bent on destroying anything in its wake.
And, it also happens to be the name of a book shop in Diagon Alley. Yep, Pottermore was at the Wizarding World of Harry Potter at Universal Studios in Orlando for the epic A Celebration of Harry Potter event that took place at the Florida park. Their Twitter account shared a photo that will literally make you shout "galloping gargoyles" in surprise. It's of a sign in the Diagon Alley section of the park, and the store is named "Obscurus Books." Up until Fantastic Beasts, we had never heard any reference in the Harry Potter books to the Obscurus, and Diagon Alley was built before the movie was made. Coincidence? We think not.
We've spotted something both familiar and mysterious at @UniversalORL... #HPCelebration pic.twitter.com/oi7RAbWbqt

— Wizarding World (@wizardingworld) January 26, 2017