Fastest Way to Get Through Dubai International Airport
Here's the Quickest Way to Get Through Dubai International Airport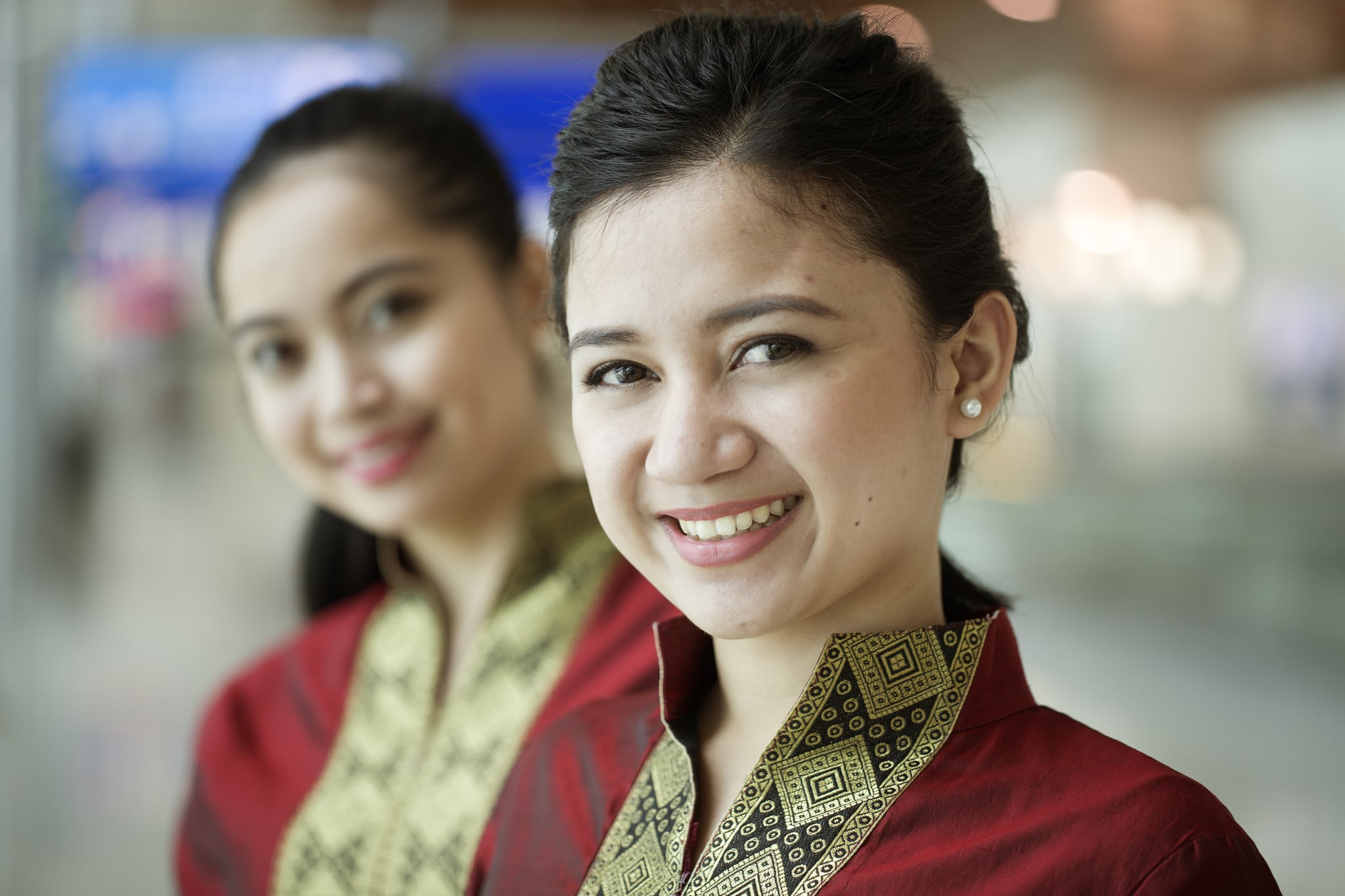 There's nothing worse than the fear of missing a flight, so in my book, anything that makes the airport experience a breeze is worth trying. So on a recent trip to Zanzibar I decided to try out the Ahlan service available at Dubai International Airport and it's one of the best decisions I've made in a long time.
When you get to the terminal (it's available at Terminals 1 and 3) all you have to do is make a quick phone call and a representative and a bellboy will meet you to usher you through security. I was traveling just as the Eid holiday weekend manic kicked off in the Middle East so this really saved me from standing in various lines for what could have been an hour.
I was super impressed that when my friends and I arrived at the insanely busy check-in desk for the airline, the rep had a quick whisper with airline staff and voila, they had opened an entirely new line for us so we didn't have to wait. Considering I didn't even have to pull my own suitcase through the airport, I was already feeling like I imagine Kim Kardashian does on a daily basis, but it only got better from that point on.
While many people living in the emirate now can skip the huge customs queues by using their Emirates ID to clear the e-gates (prior to that people would have to pay a fee to have special access to the e-gate), with the Ahlan service you don't even have to wait in those shorter lines. You'll be able to side-step to an officer who swiftly checks your passport, allowing you to move on to the hand baggage scanners in seconds.
At this stage I thought our luck had run out and we'd have to join the regular lines for checks but instead we were taken to the area where cabin crew undergo checks. Literally 30 seconds later we were gliding up the escalator getting ready to toast to the quickest airport check-in and security process we'd ever had.
Ahlan has a Business Class and First Class Lounge where you can order a la carte meals and eat from a buffet up to three hours before your flight. The lounges are very similar in terms of offering; for example you can order champagne and use the spa in both, but the food menu was slightly different and a 25-minute Timeless Spa treatment (foot, back or Indian head massage) is included in the First Class lounge, whereas you pay an additional cost in Business. Other than that, Business was far more popular and First Class was very quiet with a nicer choice of seating options.
The Deluxe Meet & Greet on Departure Service is AED150 per person or AED315 for a family of up to four people (AED85 for each additional person). If you want to upgrade and use the lounge services too (otherwise you'll be taken straight to your departure gate) Premium Meet & Greet on Departures Services cost AED295 per person.
As much as I love traveling I'm not the best flyer but I can honestly say the stress-free lead up to my flight made the journey especially pleasant and super relaxing, so the Ahlan service is well-worth forking out the extra cash. And with airport prices being particularly high, you could easily spend the same amount on a few drinks and a meal while you wait anyway.
To book visit www.dubaiintlhotels.com/lounge.