Fog in the UAE August 2017
Prepare For a Foggy Few Days in the UAE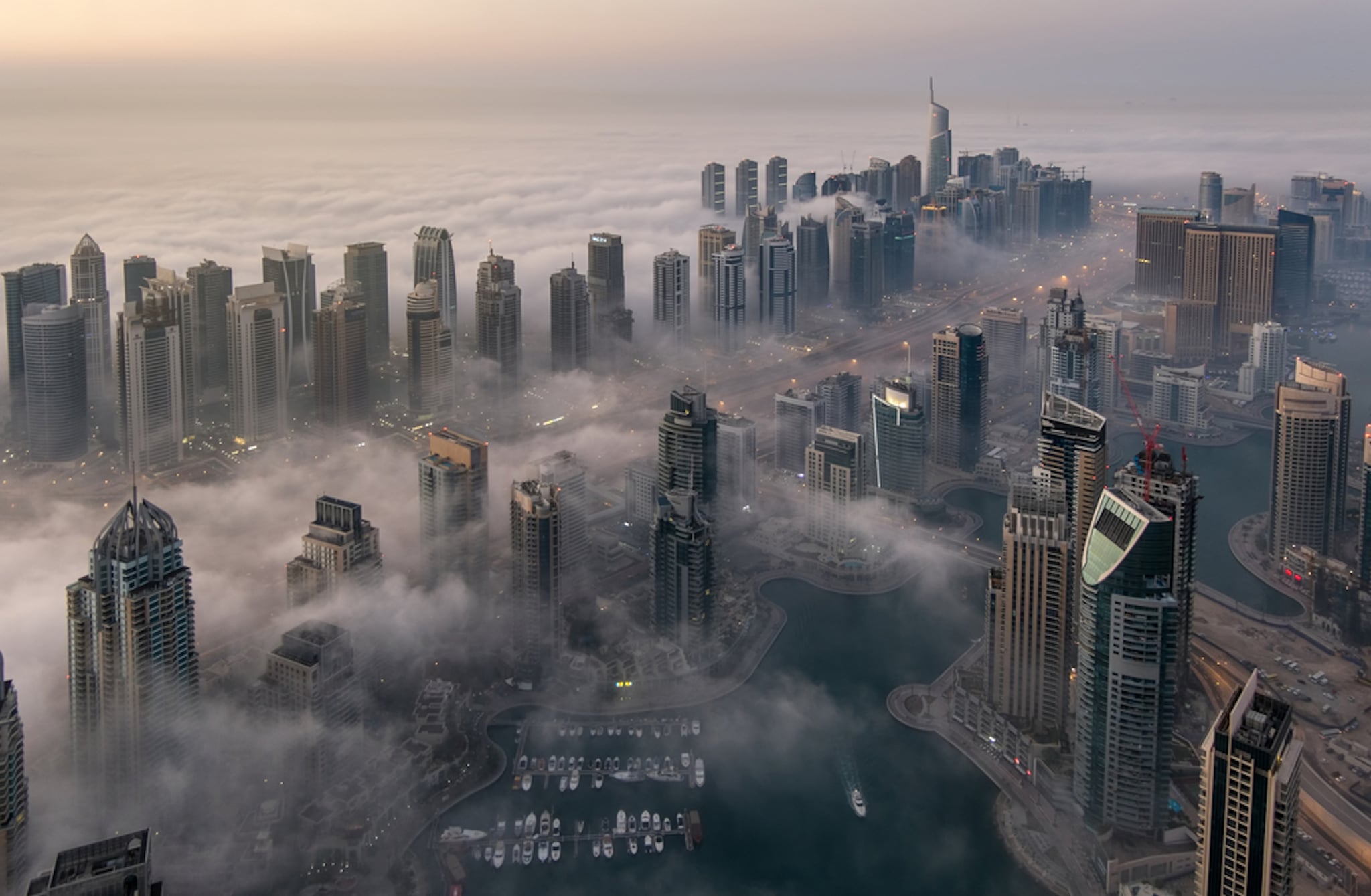 It's no surprise to anyone that it's really, really hot outside--but to add to what are already pretty uncomfortable conditions, the UAE is about to be hit by some particularly foggy conditions.
Although temperatures have dropped a bit as we head into the final week of August, The National Centre of Meteorology and Seismology (NCMS) reports that conditions will still be "hot in general, very hot over some internal areas during daytime, partly cloudy and hazy at times, adding that some clouds may form over some eastern and southern areas of the country."
August 21, 2017
But it's not just warm weather that's looming, and the NCMS has warned motorists to watch for foggy conditions on the roads in the coming days.
"Light to moderate winds in general, freshening at times during daytime, may cause blowing dust/haze over some exposed areas. The relative humidity is likely to increase during night and early morning over some coastal areas especially westwards and sea will be moderate in the Arabian Gulf and Oman Sea," a statement from the agency read.
The Weather and The Forecast Temperature for the next 3 days in some cities in the UAE#ncms #weatherforecast #uae #uaeweather pic.twitter.com/JJAUm9jlll

— المركز الوطني للأرصاد (@NCMS_media) August 21, 2017
Conditions will last through Wednesday, after which we will see relatively cooler, clearer days.
Though we're set for a few more weeks of heat, September 21, when we can expect temperatures to finally drop significantly is just around the corner. We're in the home stretch!