Fog UAE February 2018
Fog In the UAE Means Heavy Traffic and Flight Delays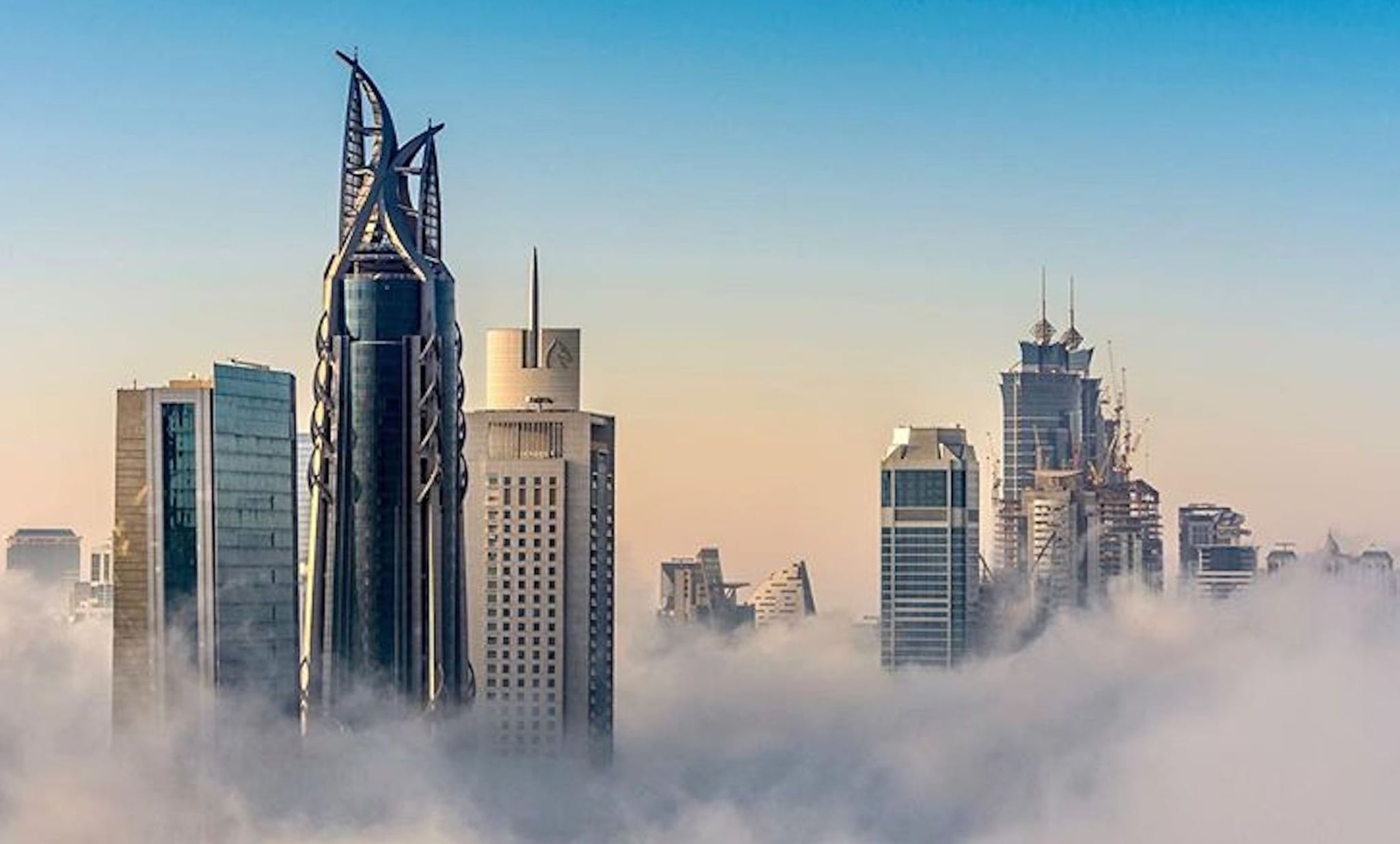 Winter in Dubai means foggy mornings, and while the city's used to a light haze, people woke up this morning to a thick blanket and had to rearrange their morning routines due to the weather.
The National Center for Meteorology (NCM) issued a warning that visibility would be less than 500m until 10 a.m. on Thursday.
The National Center of Meteorology Calls the drivers for taking all precautions and to follow traffic guidance because of poor visibility until 10:00 AM tomorrow morning. @moiuae pic.twitter.com/dSoYbSynJV

— المركز الوطني للأرصاد (@NCMS_media) February 7, 2018
While cars were slower on the roads this morning – especially on Hatta-Oman road and Jabal Ali-Ali Hibab Road – it's not just motorists who are affected by the fog.
Fog delayed flights at Abu Dhabi Airport, Sharjah International Airport, Dubai International Airport, Al Ain Airport, and Al Bateen Airport.
Over 50 flights have been delayed at DXB so far.
Emirates even Tweeted about the "severe fog," warning travelers to check their flight statuses before heading to the airport.
Severe fog in Dubai is causing disruption to some Emirates flights. Check your flight status for the latest information: https://t.co/tspSL6P0VK

— Emirates airline (@emirates) February 8, 2018
Dubai Police have also warned people to remain aware until the fog lifts.
Stay safe out there!