GCC Countries to Take Over Top Ramadan Travel Destinations
These GCC Countries are Set to Take Over as the Top Destinations for Ramadan Travel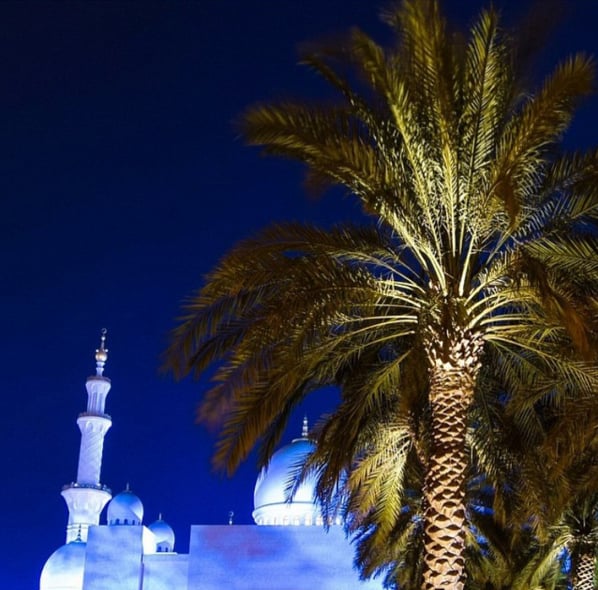 The United Arab Emirates is the top destination in the GCC for Ramadan travel, according to a new report.
Comprised of Dubai, Ajman, Fujairah, Sharjah, Ras Al Khaimer, Umm al-Quwain, plus capital city Abu Dhabi, it places the country among some of the most popular in the world for escapes during the Holy Month. With delights such as Grand Mosques, endless options for 5-star hotels and brilliant shopping, it's no wonder people from across the globe are flocking to the UAE.
Placing eighth on the overall list by MasterCard and Halal tourism online platform, CrescentRating, this year, it fought off competition from the likes of Oman, Qatar and Bahrain in the top 20. On a global scale, Malaysia, Indonesia and Singapore topped the list, which took into consideration the daytime temperature (20% weighted), fasting hours (30% weighted) and Global Muslim Travel Index score aka Muslim-friendliness (50% weighted).
The companies predict that the UAE will rise to second by 2022 and first by 2027 on the list of 49 destinations (which exclude the obvious favorite Saudi Arabia). Ramadan falling during cooler months for those years, plus offerings like Halal food and shorter fasting days, are thought to be attractive factors for 168 million travelers expected by 2020. By 2030, half of the top 10 is expected to be GCC countries.
See the full list below:
Malaysia
Indonesia
Singapore
Turkey
Brunei
South Africa
Maldives
United Arab Emirates
Iran
Oman
Jordan
Morocco
Qatar
Australia
Thailand
Tunisia
Bahrain
Bangladesh
Senegal
Kazakstan
Egypt
Algeria
Sri Lanka
Hong Kong
Taiwan
Azerbaijan
United Kingdom
Somalia
Kuwait
Gambia
Kyrgyzstan
Japan
Phillipines
Pakistan
Tajikstan
Lebanon
France
United States
Spain
Djibouti
Uzbekistan
Bosnia and Hersegovina
Belgium
India
Germany
Sudan
Switzerland
China
Russian Federation