Global Happiness Coalition Dubai 2018
Dubai Has Launched a Global Happiness Coalition to Make the City Happier Than Ever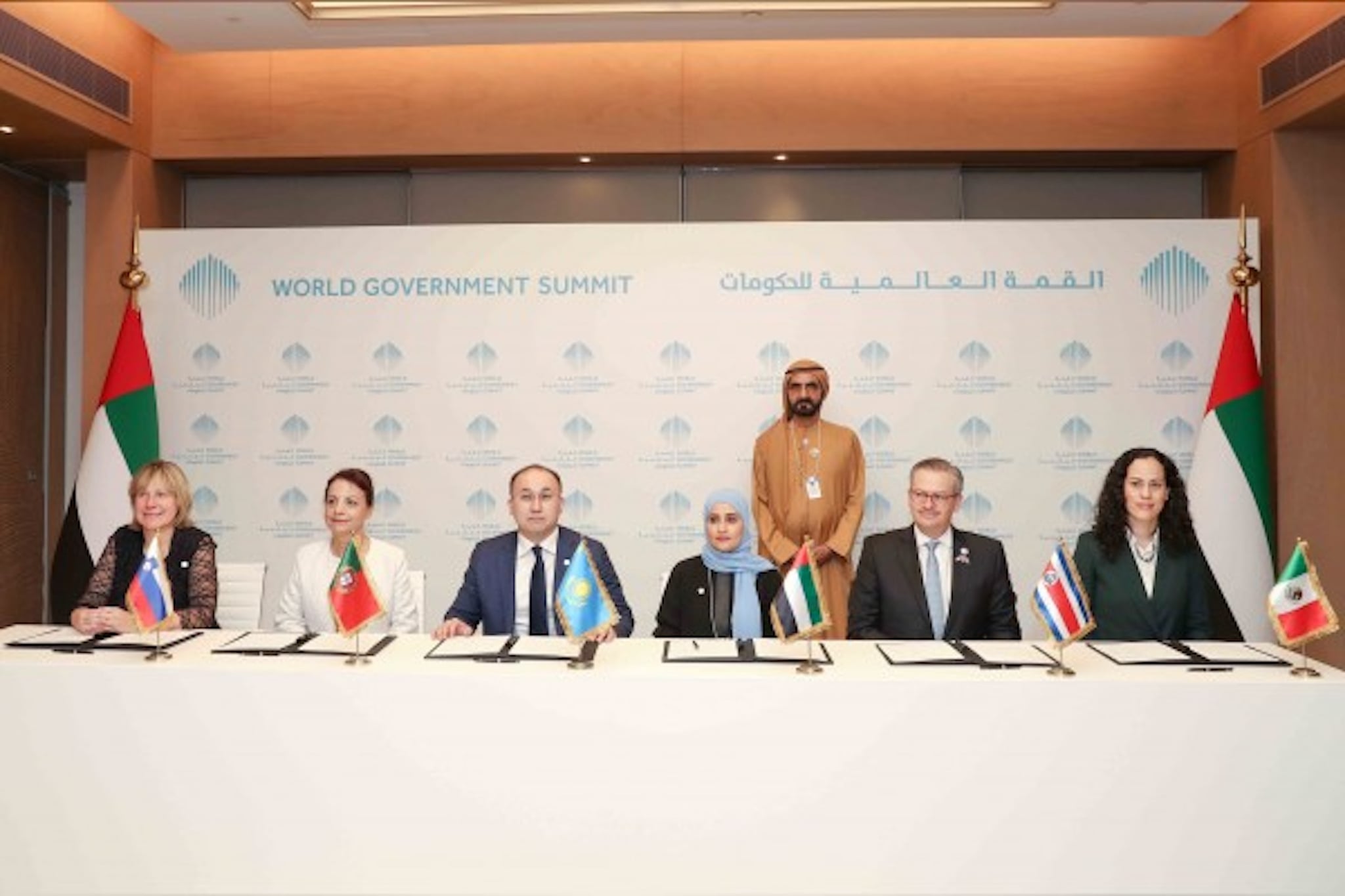 Securing and maintaining the happiness of its citizens and residents is always at the forefront for Dubai officials, but a new program launched at the World Government Summit this week takes that vision even further.
The Global Happiness Coalition was officially launched this week, with Sheikh Mohammed bin Rashid Al Maktoum at the helm.
The coalition is joined by ministers of six countries: UAE, Costa Rica, Mexico, Portugal, Kazakhstan, and Slovenia.
Sheikh Mo spoke about the uniqueness of the new coalition: "The world needs a new form of a coalition, one that works for the wellbeing and happiness of people," he said. "This coalition reflects a message in which the UAE meets the aspirations and hopes of people around the world who aspire for a better future. It is time for us as governments to agree on work mechanisms that realise the happiness of people and improve their quality of life.
"From our own perspective, people's happiness is a benchmark for the efficiency of government performance and a lynchpin to assess policies and programs, he continued. "People's happiness is a common-factor for the work of public and private sector… this coalition is an opportunity to share knowledge, expertise and benefit from our experiences and present our vision on the importance of happiness as a noble purpose of government work."
Some of the goals of the coalition include "bolstering dialogue on happiness on a global scale, spreading knowledge and exchanging expertise on the implementation of wide-scale policies pertaining to happiness in member-countries," Gulf News reports.
The UAE's commitment to positivity, progress, and tolerance are just a few of the things we love about the country, and this new program pushes those agendas even further.
"Happiness is the opposite of hatred and extremism," said Sheikh Mo, "and we are looking forward to the alliance bringing about a positive change in the world."