Global Peace Index 2017
It May Not Seem Like it, But the World Got a Little More Peaceful This Year
Last week, The Institute for Economics and Peace published its 11th annual Global Peace Index report, and despite two terrorist attacks in the UK in the past two weeks, the world is more peaceful than it was one year ago.
It may seem small, but the report found that the world became 0.28% more peaceful over the past year. Ninety-three countries improved in peace levels over the past year, while only 68 deteriorated.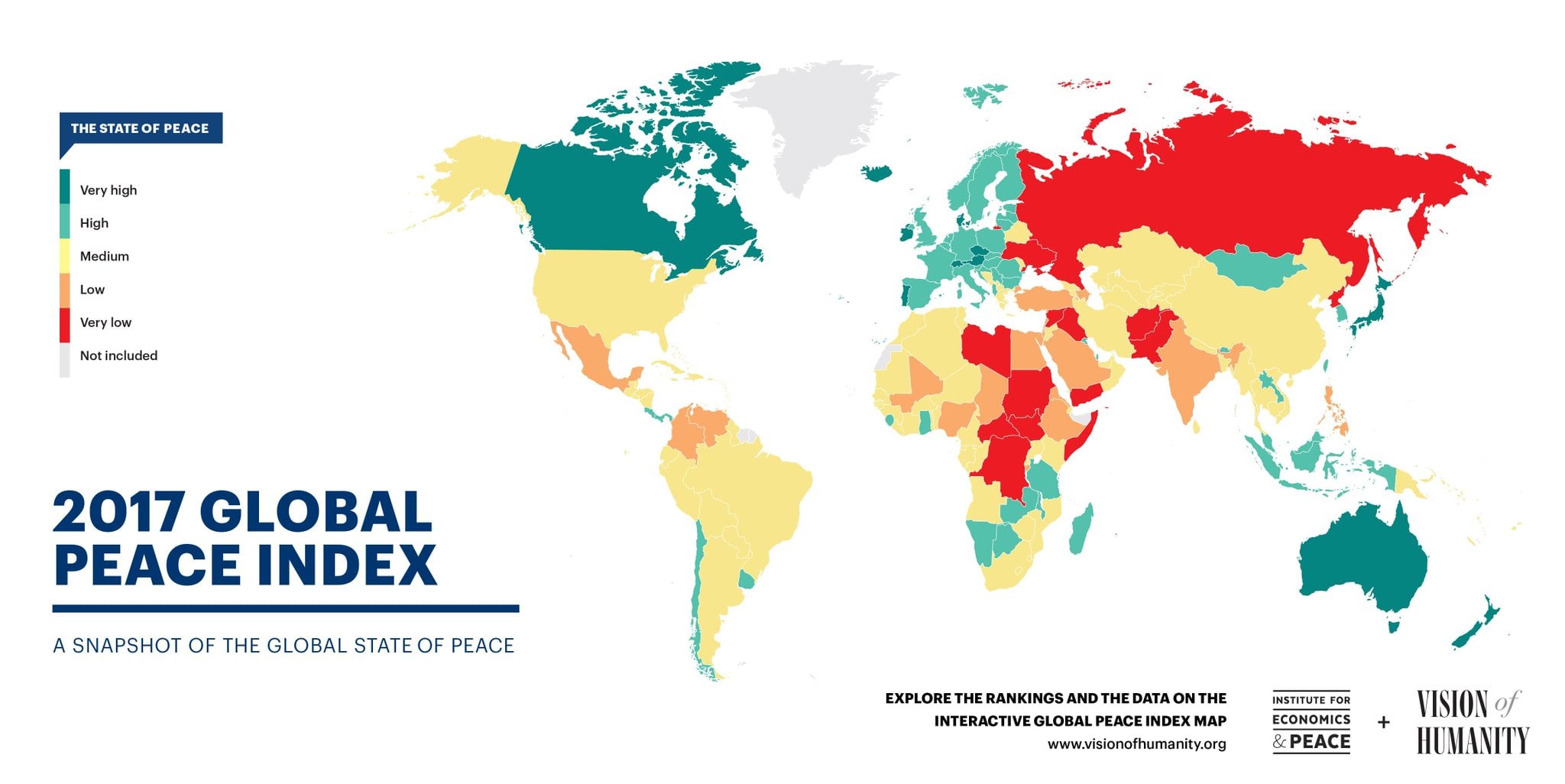 BBC explained the increase: "This was driven by a drop in state-sponsored violence, including torture and extrajudicial killings, and a decrease in the murder rate. The delayed effect of the US and UK withdrawing troops from Afghanistan also made itself felt in the research."
Even as terrorist attacks have increased in Europe, it remains the most peaceful region on earth, while the Middle East and Northern Africa (MENA) is the lease peaceful region.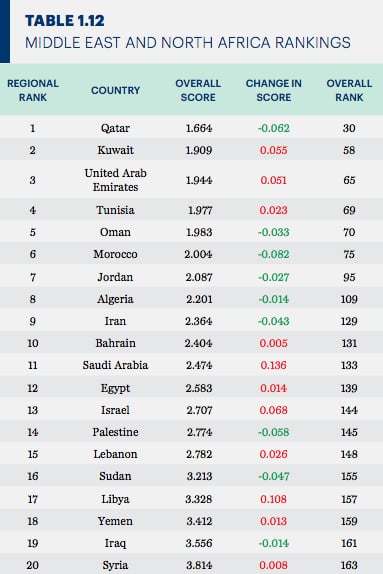 The most peaceful country on earth, Iceland, has clung to the top spot for nearly a decade. The least peaceful country is Syria for the fifth year in a row.
Regionally, Qatar is the most peaceful country (overall rank 30), followed by Kuwait (58) and the UAE (65). The UAE's spot on the ranking has continued to fall over the past three years. Ranked 40 in 2014, the nation fell to 49 in 2015 and 61 last year.
The United States had one of the greatest drops overall, falling to 114, just after Rwanda.
Read the entire report right here.