Good Afternoon Habits
Midafternoon Habits That Will Get You Through the Day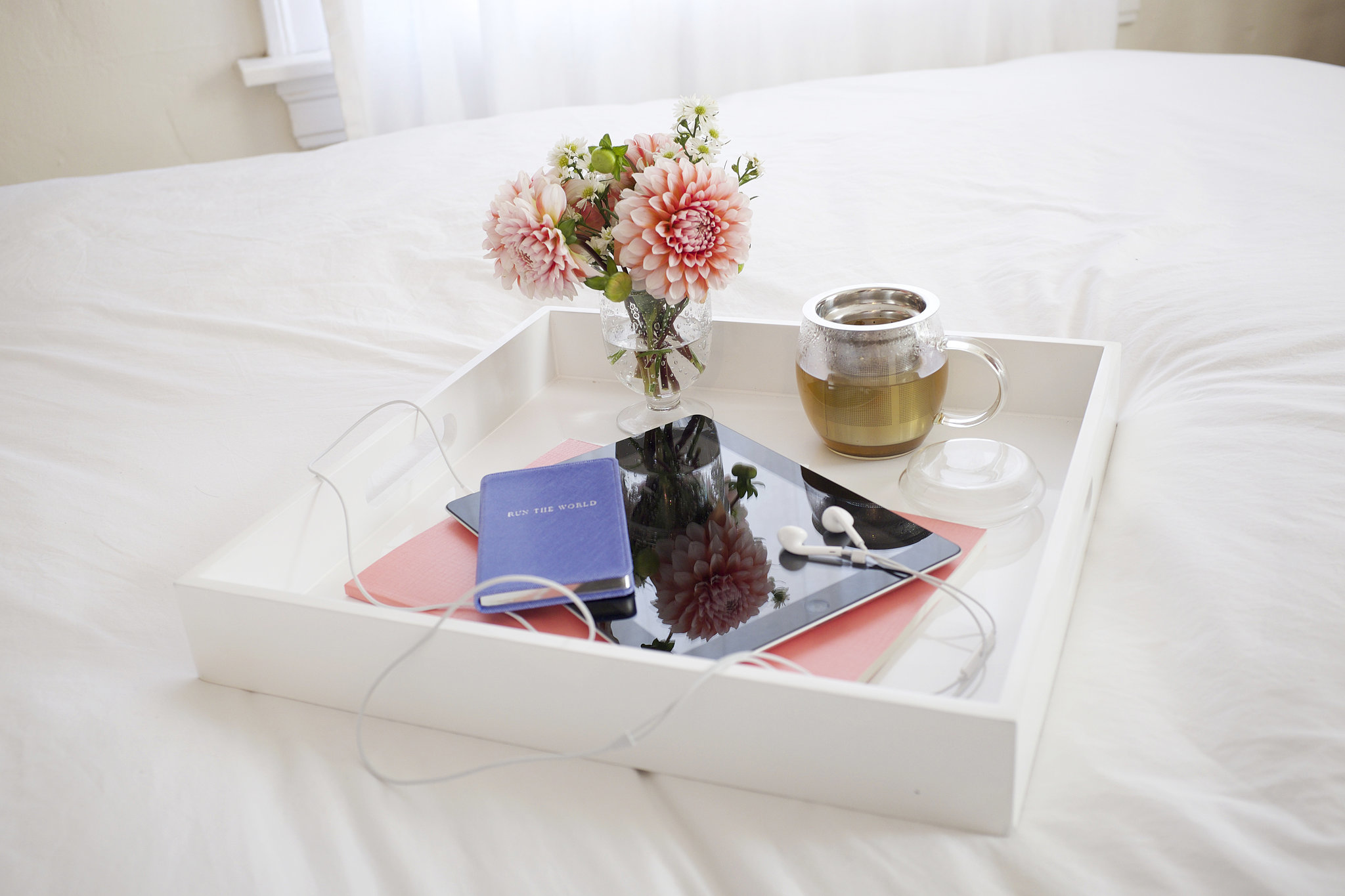 It can be hard to avoid the "midafternoon slump." We all know it too well: the caffeine from your morning coffee has worn off, and you feel like you're going to fall asleep at your desk. To avoid this awful feeling, try these midafternoon habits to get through the day and maximize your productivity. These easy tricks will make sure you feel great, all the way to bedtime!
Go on a short walk to boost your energy: The fresh air will do wonders!
Drink a huge glass of ice water: Not only will this boost your metabolism, but it will also wake you up.
Have an energy-boosting snack: A few hours after lunch, it's easy to get hungry and munch on snacks. Make sure you grab a healthy, energy-rich snack like nonfat yogurt, almonds, apples with peanut butter, or another work-friendly option. Try to avoid candy that will make you crash after the initial burst of sugar!
Visit Do Nothing for 2 Minutes: Although it seems counterintuitive, this website is the perfect way to refocus your mind in just under 120 seconds.
Make a to-do list for the rest of the day: It's easy to become distracted in the afternoon. Make sure you stay on task by making a to-do list for the rest of the day. You can even use apps like Wunderlist to make lists online and have access to them on every device. There are many productivity apps that will improve your work life!
Organize your workout for that night: After work, it can be easy to go home and crash on the couch (Netflix, anyone?). To make sure that you stay on top of your workout goals, make plans to work out with friends or attend a class. Planning ahead in the afternoon will make sure you actually work out!
Take the stairs: If there are stairs in your office, make use of them! Jog up a flight of stairs to get your heart pumping. The rush of energy will refocus your mind when you return to your desk. Plus, you can burn a few calories!
Clean your desk: It'll make you feel more productive instantly.
Listen to energetic music: The afternoon slump can be cured with some music. Play your favorite jam to wake up your mind — maybe even sing along!
Eat a piece of dark chocolate: Treat yourself to a piece of dark chocolate for a boost of caffeine. Dark chocolate has many health benefits.
Have a cup of tea: Try green tea for an extra health boost.
Take a small nap: If you didn't have a great night's sleep, a nap may be exactly what you need to get through the day. While some offices offer places to take a nap, other companies may not look favorably upon napping. Make sure to feel out this habit on your own.
Do deep-breathing exercises: These exercises will center your thoughts and keep you calm for the rest of the day.
Get some sun: Step outside or go to the top of your office building for some vitamin D. The heat and burst of vitamins will make you feel instantly energized.
Get up from your desk and stretch: It can be easy to stay at your desk all day without moving. This isn't good for your body or your energy! Find a quiet place in your office to do a few stretches or yoga poses. These yoga stretches are great ones to try.
Eat an apple: The saying "an apple a day keeps the doctor away" still remains true! This is a great healthy snack that will keep you full through dinner and is only 100 calories.
Clean out your email inbox: It's easy to feel overwhelmed by the clutter of your email inbox. Cleaning out your inbox during a lull in the afternoon is a great way to feel productive and organized.
Read an inspirational quote: Don't underestimate the power of words! Read one of these inspirational quotes to get you motivated.
Make a to-do list for the next workday: You'll be able to prioritize and make the next day even more productive.
Image Source: POPSUGAR Photography / Jae Payne