HSBC Value of Education 2017 Study
Parents in the UAE Are the Second Biggest Global Spenders on Education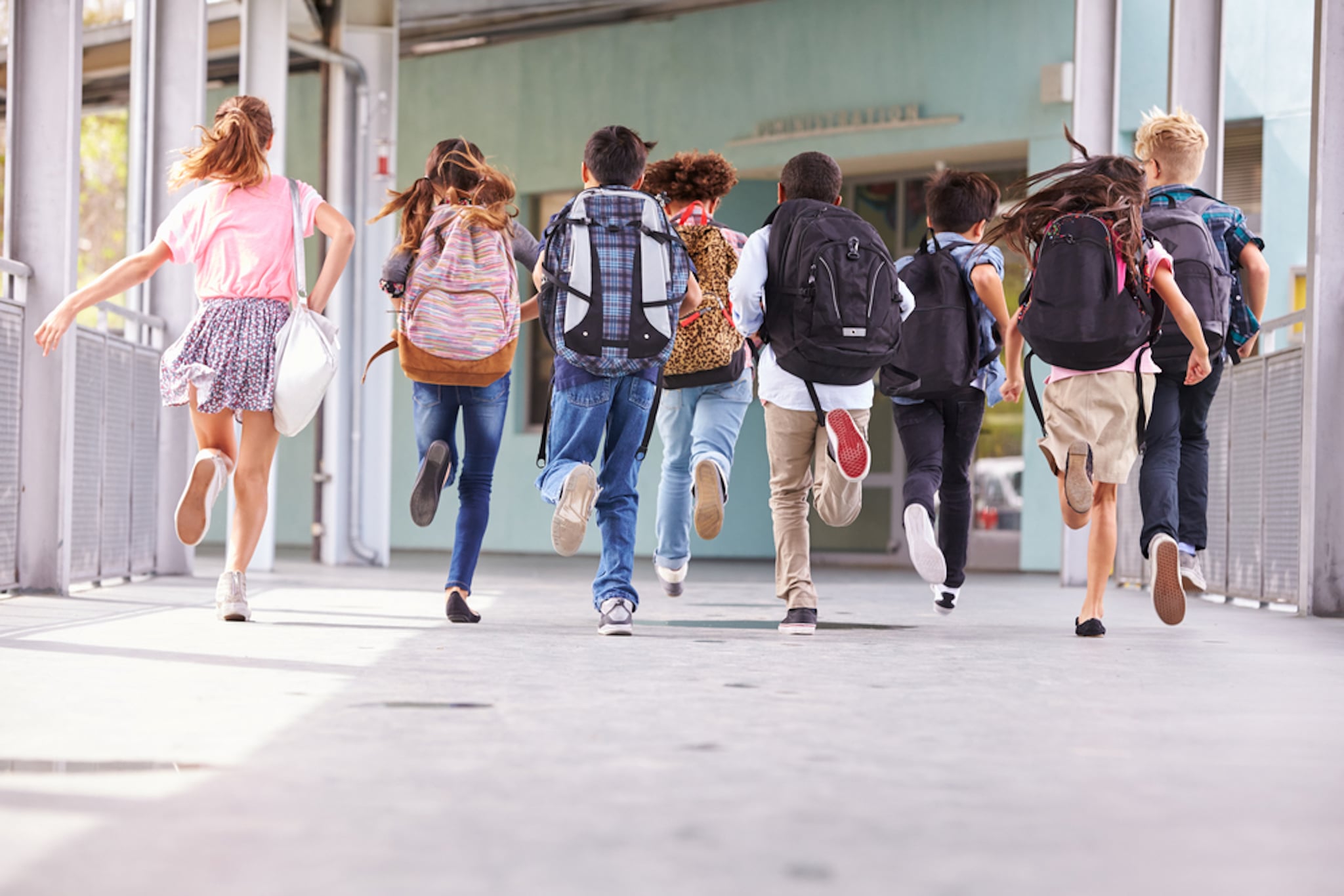 Education is just one of many things in the UAE that's pricey, but it turns out, parents in the UAE are the second biggest spenders on education in the whole world.
According to HSBC's annual report Value of Education 2017: Higher and Higher, parents in the UAE spend an average of US$99,378 on education per child from primary school through the undergraduate level. Only parents in Hong Kong spend more.
"For UAE parents who pay among the most in the world for education, planning to save as much as possible as early as possible is a critical part of being prepared to meet these costs," said Kunal Malani, regional head of customer value management, retail banking and wealth management, HSBC, MENA.
After Hong Kong and the UAE, parents in Singapore are the third biggest spenders. The survey questioned more than 8,400 parents in 15 countries and territories. Costs were calculated by analyzing not only school fees, but also the cost of books and other materials, transportation, and accommodations.
Globally, parents spend about US$44,221 per child, meaning that the average in the UAE is nearly double the international standard. Hong Kong parents spend even more, with an average of US$132,161 per child.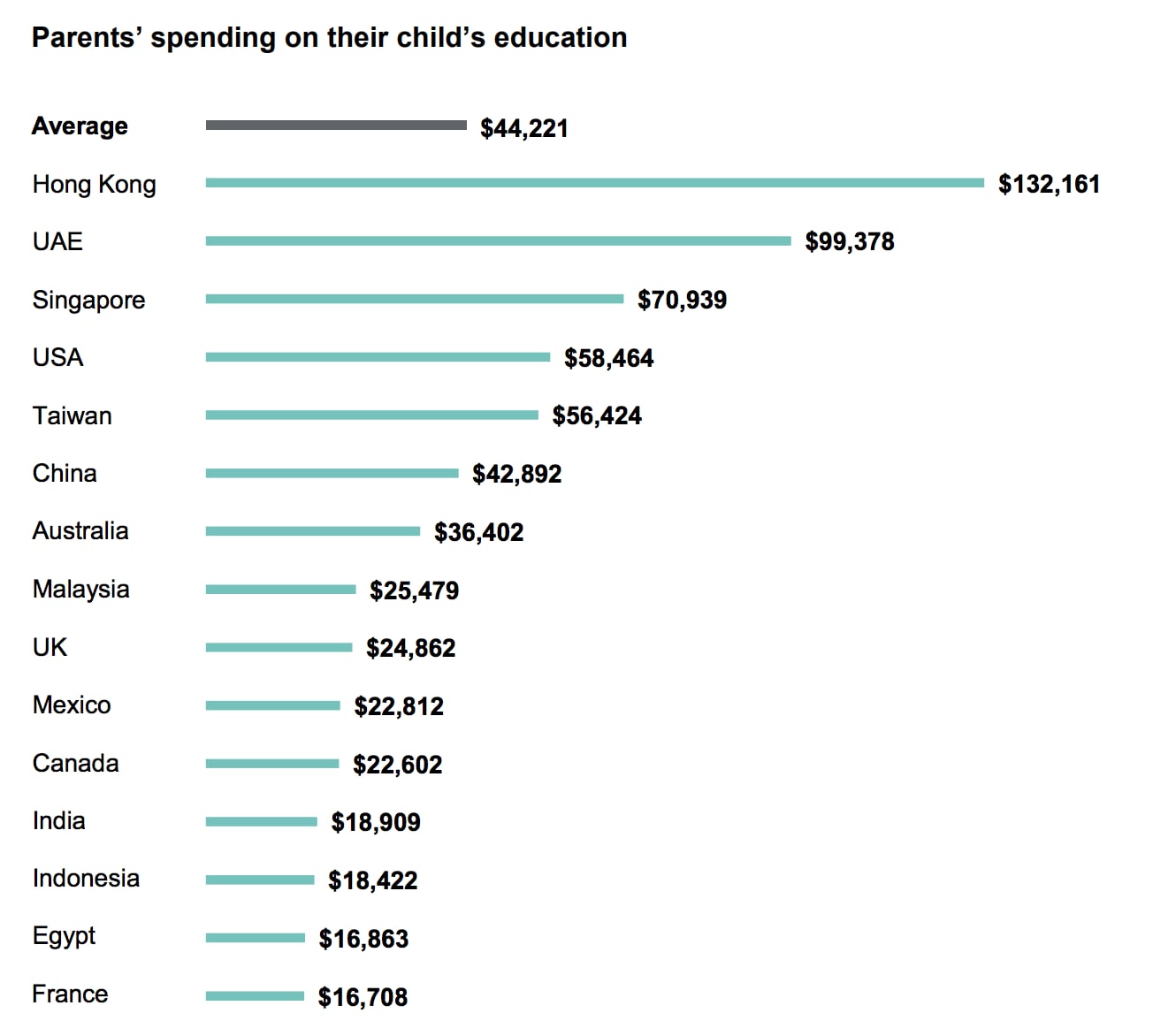 When it comes to selecting universities, parents in the UAE are the most likely in the whole world to send their children abroad. 65 percent of parents in the country reported considering an education abroad, with parents in Indonesia (60 percent) and India (55 percent) closely following.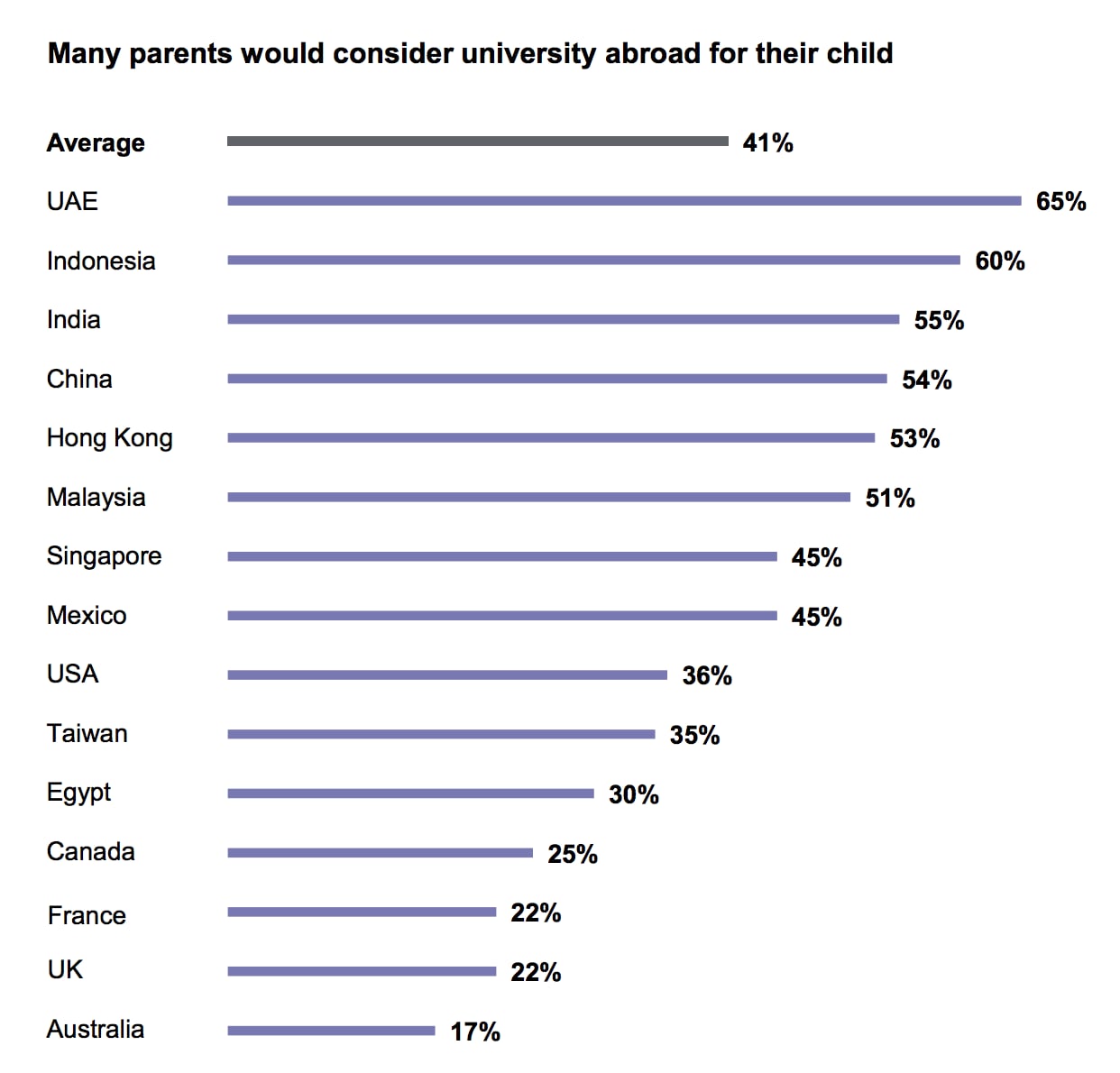 Read the complete results of the study here, and if you're planning on sending a child to school in the UAE anytime soon...better start saving!