Homemade Bleach
A Nontoxic and Homemade Bleach? Yes, Please!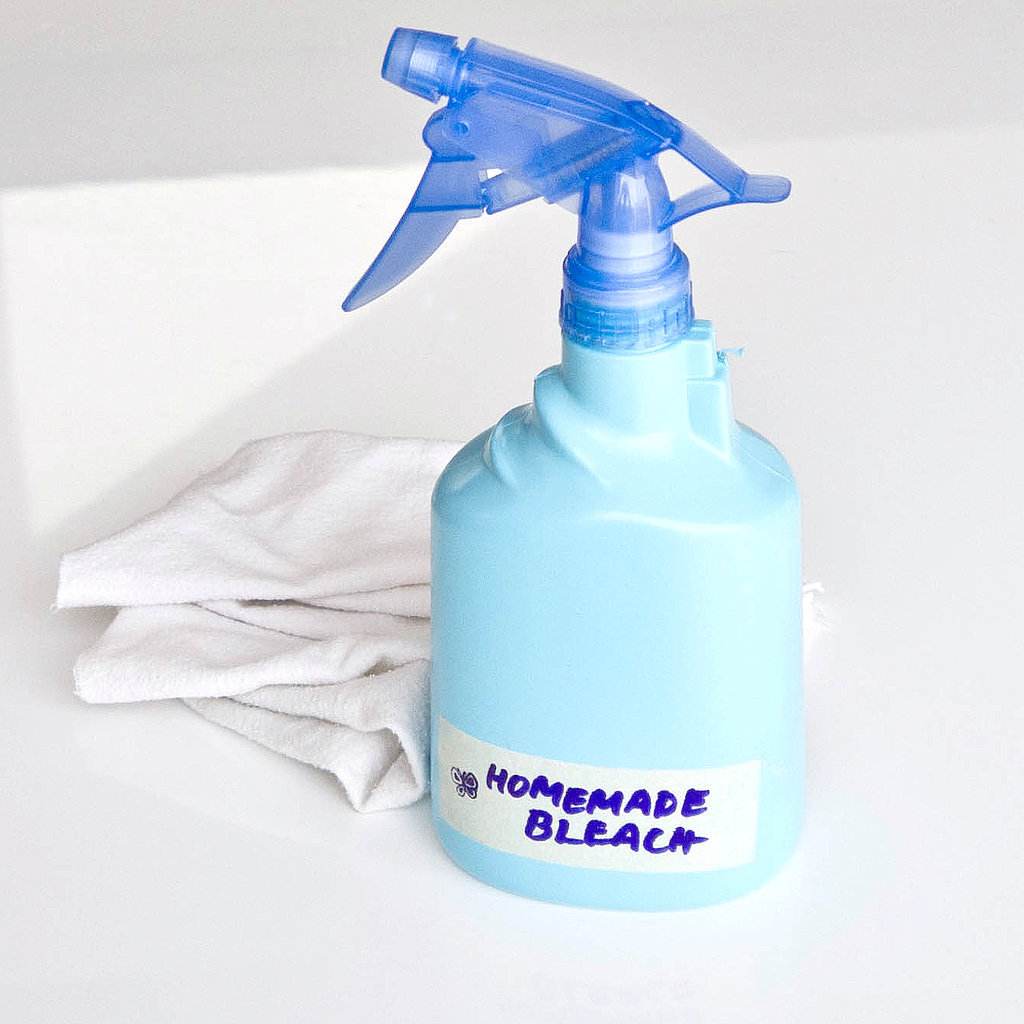 Instead of reaching for harsh bleach that instantly discolors anything it touches and can be toxic if ingested, try making your own homemade blend instead. Made from natural and safe ingredients, this homemade bleach cleans and lifts stains without harsh smells and potential health hazards. And it only costs pennies to make.
What You'll Need:
Spray bottle
Spray paint (optional)
Glass measuring cup
1 cup hydrogen peroxide
1/2 cup vinegar
1 tablespoon lemon juice
1/2 cup water
Essential oil (optional)
Directions:
The ingredients for this homemade bleach need a dark container to protect it from light, which breaks down its cleaning power. Using a dark bottle keeps your cleaner lasting longer. You can upcycle a bottle and coat with a few layers of spray paint, like we did, which works wonderfully. Otherwise, you can place the spray bottle in a paper bag and secure with a rubber band, or layer on strips of masking tape. Once your bottle is prepped, mix together the ingredients in a glass measuring cup, and carefully pour into the container.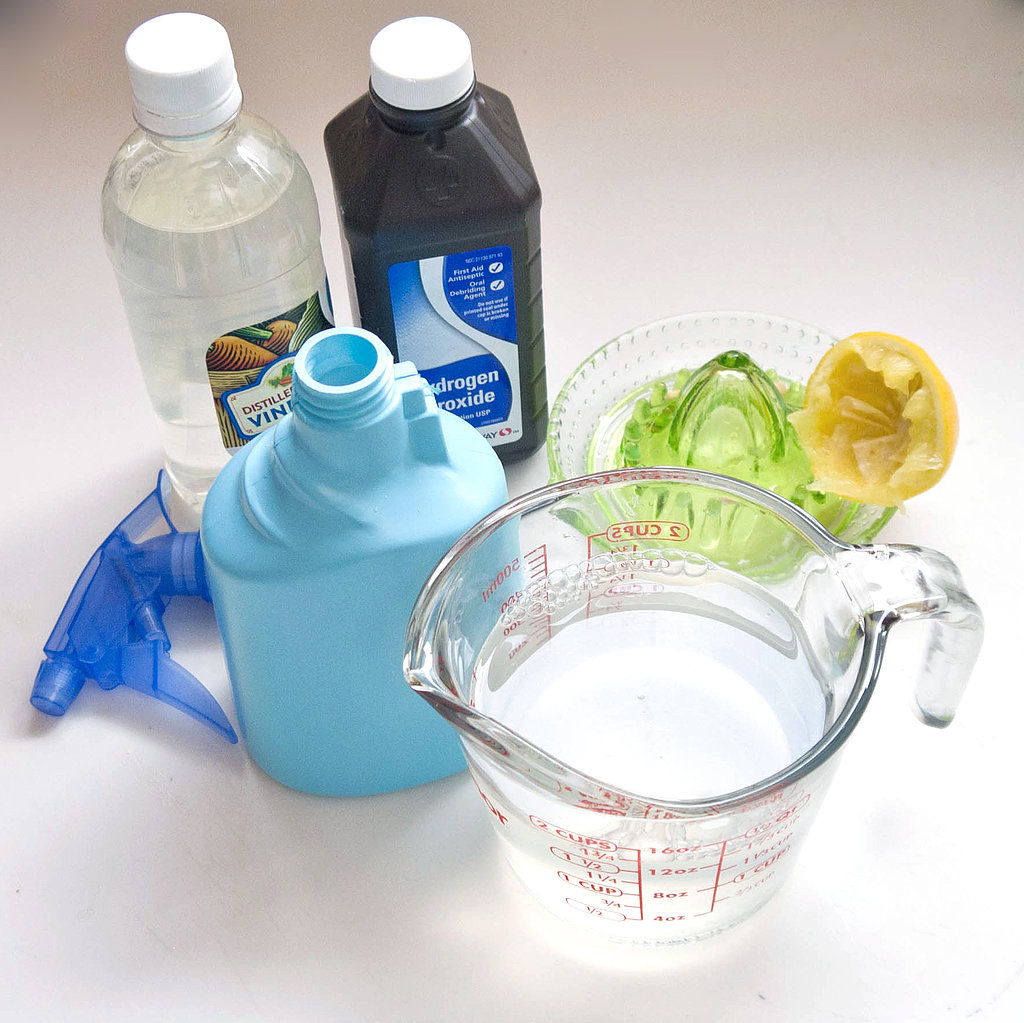 The hydrogen peroxide naturally whitens without being toxic, and the vinegar helps break up stains. Lemon juice also naturally whitens, and the addition of your favorite essential oil makes this cleaner smell great while it's working. If desired, add up to 20 drops of lemon, lavender, or rosemary for a fresh scent, and then secure the spray top of the container.
To use, spray on stains, and let sit for 10 minutes before washing. Or spritz directly on countertops, and wipe clean. It naturally whitens beautifully without leaving a harsh smell or concern of inhaling nasty chemicals. This homemade bleach will discolor colored clothing and keeps its cleaning power for one month.
For more cleaning concoctions, see our full list of 36 DIYs!