Homemade Reusable Floor Wipes
Clean Dream: DIY Reusable Floor Wipes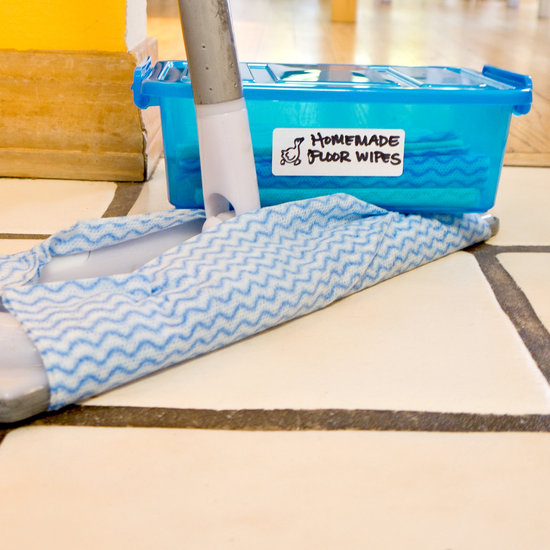 Instead of spending cash for floor wipes that end up getting tossed in the trash, make your own that work with any type of floor-sweeper mop. Once they've had a spin around your home, these cloth wipes can be tossed in the washing machine for many more uses. And you can make eight reusable wipes for under $2, which is seriously savvy. Add a few drops of your favorite essential oil, transforming these little helpers into a splendid way to freshen your home while cleaning.
What You'll Need:
Sealable rectangular container
1/4 cup water
1/4 cup vinegar
1/4 cup rubbing alcohol
1/4 cup lemon juice
1 tablespoon liquid dish soap
8 cotton cloths
Scissors
Directions:
Gather the ingredients to create the homemade wipes. You can find cotton cleaning cloths and sealable plastic containers at the dollar store.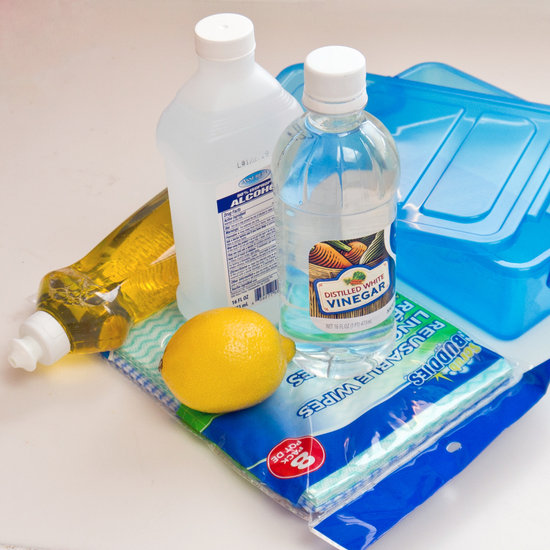 Mix together the water, vinegar, alcohol, lemon juice, and dish soap in the container.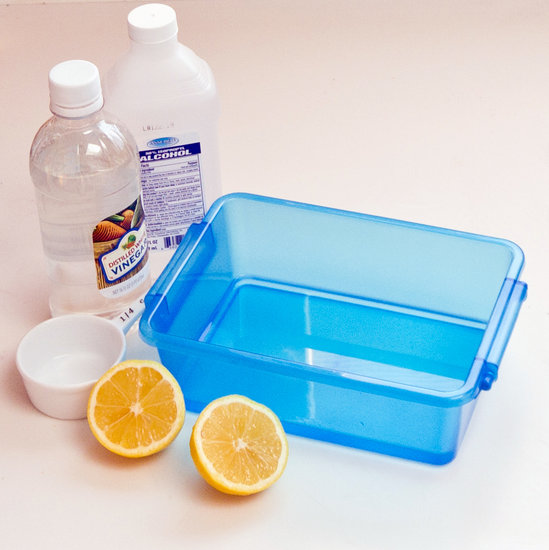 Now measure and trim the cotton cloths as needed to fit your floor mop. Even folding the cloths in half may make them just right.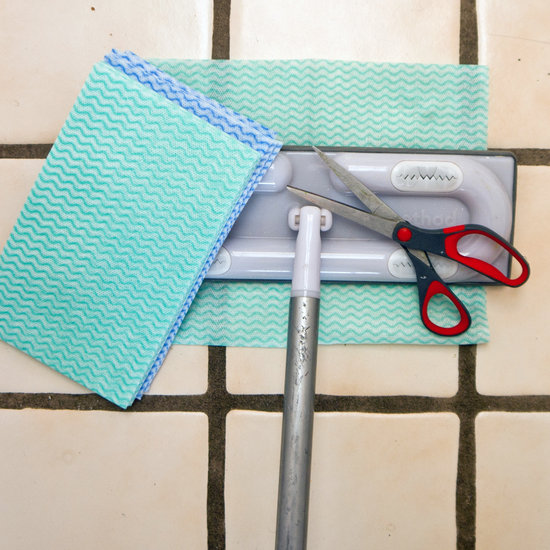 Individually fold the cloths to fit the plastic container, and then stack, allowing the cloths to absorb the floor-washing solution.
Seal the container so the wipes stay damp and are ready when needed. If the cloths dry out between uses, simply moisten them with a bit of water.
When it's time to give your floor a quick wash, remove a wipe from the container, press it into the corner holes of your mop, and you're ready to go. Just toss it into the washing machine when you're done.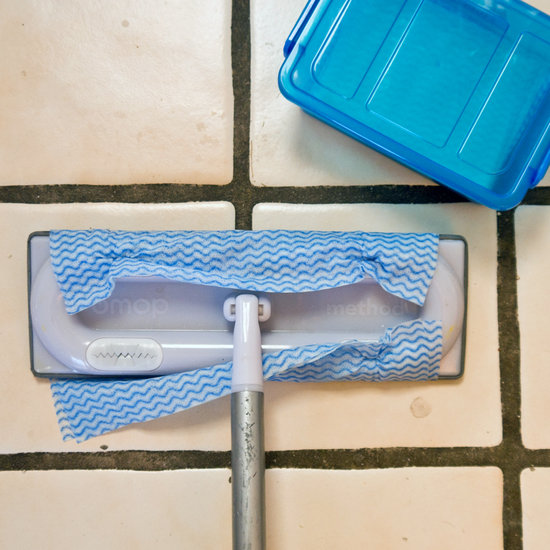 These cleaning wipes are best used on linoleum or tile floors.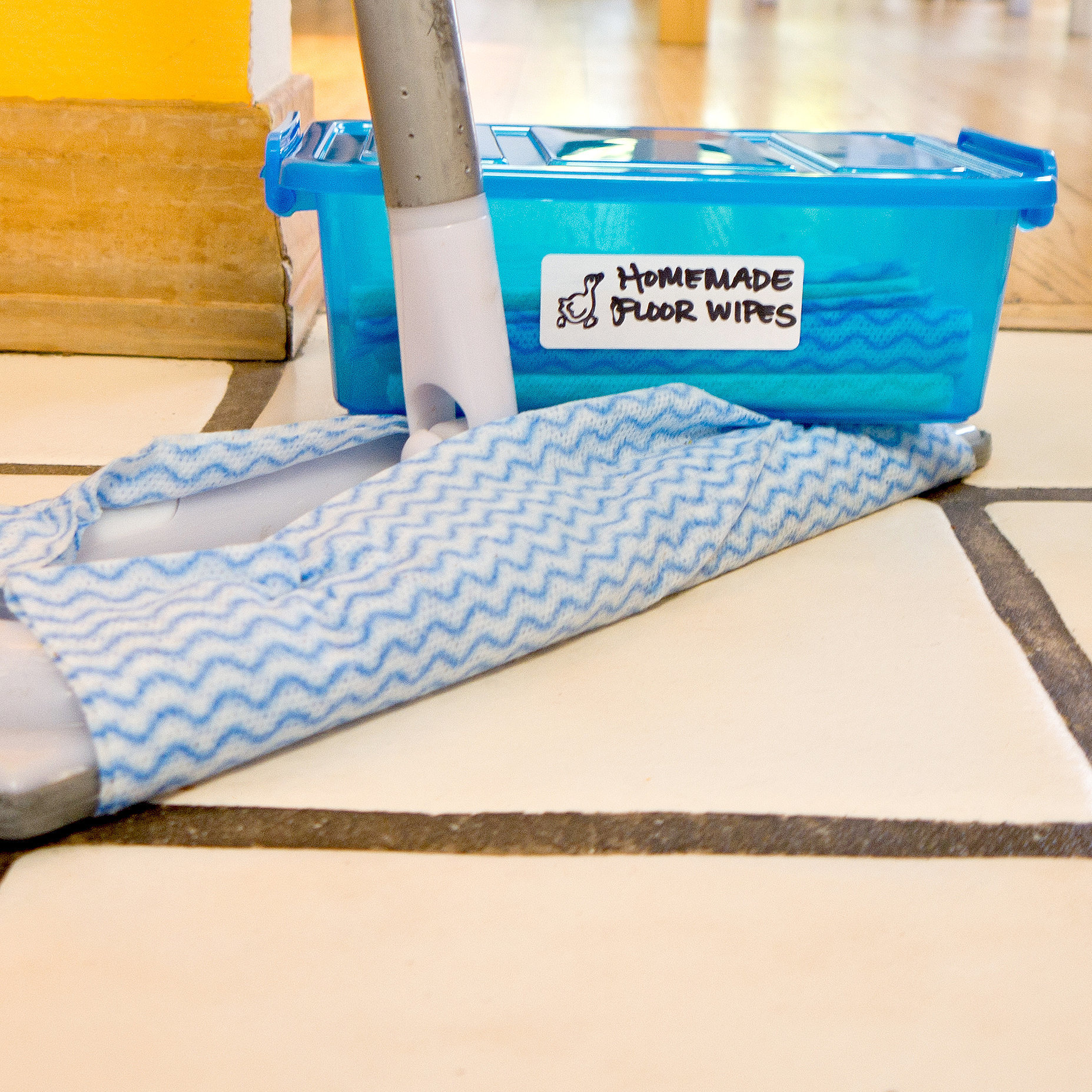 Want more budget-friendly cleaning products? Take a look at our collection of DIYs!
Image Source: POPSUGAR Photography / Sarah Lipoff