How to Clean Car Seats
Refresh and Clean Your Car Seats With Ease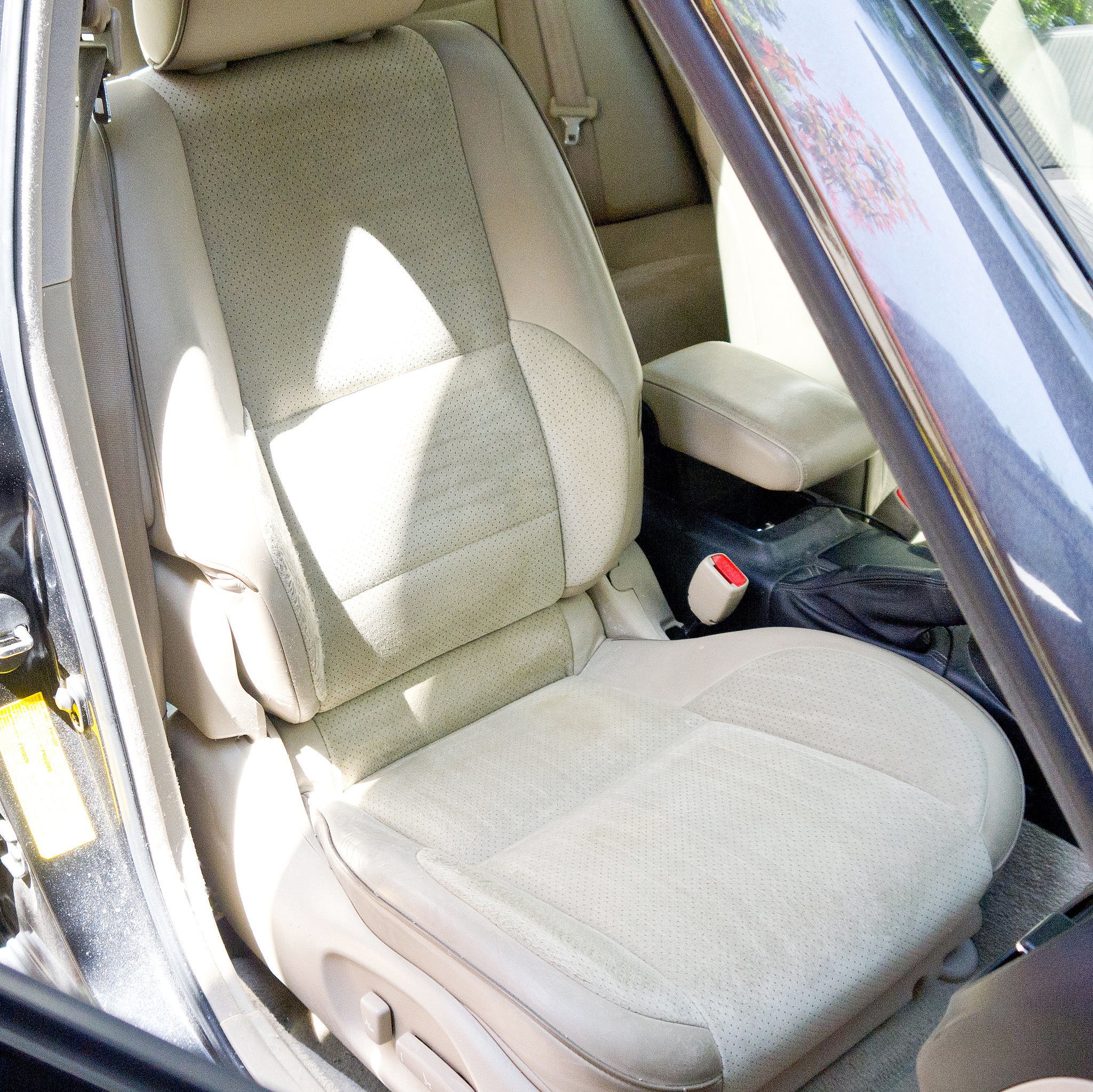 Car seats can be big collectors of gunk, food bits, and spills. Give your car seats a quick cleaning that will leave them free of stains and smelling fresh. Pick a bright day to harness the power of the sun to speed-dry your clean car seats. Finish with a spritz of linen spray for a really fresh vehicle.
What You'll Need:
2 tablespoons dish soap
2 tablespoons washing soda
2 cups hot water
Mixing bowl
Cleaning brush
Clean towel
Linen spray (optional)
Directions:
Start by giving your seats a quick vacuum, or gently wipe with the dry cleaning brush to remove any bits and also give the fabric a bit quick refreshing.
Mix together the cleaning solution to use on your seats. Dish soap is so gentle, lifting grease stains while refreshing the fabric, and washing soda is also a cleaning booster that leaves your seats happy. And both are safe to use on fabrics. Add the hot water, and give it a quick whisk.
Lightly dip the cleaning brush in the mixture, and then work over car seats in a circular motion. You're not looking to soak the fabric — just slightly dampen it to lift any stains. This also helps to remove any pilling from the upholstery.
Wipe the car seat with a towel, and continue working until all seats have been cleaned. Lower the windows, and let air dry.
Finish by giving your car another vacuuming using the hose attachment, and then spritz with linen spray. You'll love your wonderfully smelling vehicle!
Want more car DIYs? Check out our car-cleaning list.
Image Source: POPSUGAR Photography / Sarah Lipoff