How to Declutter Your Desk
6 Tips to Declutter Your Desk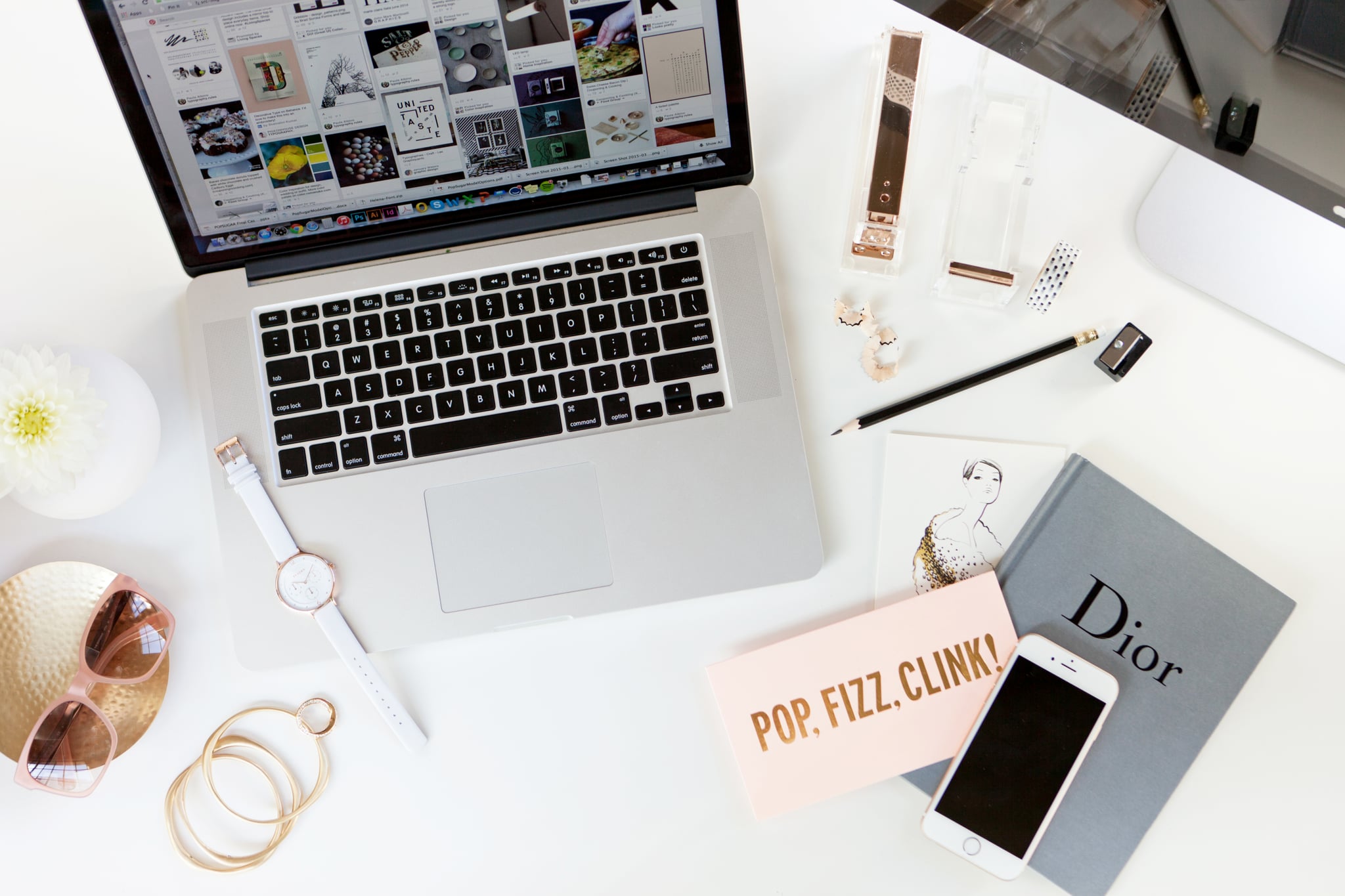 Considering the amount of time we spend at work, you'd want your workspace to encourage as much productivity and inspiration as possible — why make things harder for yourself, right? With the daily rush of to-do lists, meetings, emails and phone calls however, it's easy for tidiness to take a back-seat. While it's very convenient to dismiss it as just, well, clutter, a clean and clear workspace can also bring many psychological benefits such as an increased attention span.
Since cleaning typically doesn't excite most people, we enlisted the help of Officeworks' Professional Organizer and Declutter Expert, Georgie Rees, to make decluttering your workspace less of a chore. Keep reading for her seven best tips!
1. Prioritize What You Need
The first step to decluttering is figuring out what you actually need on your desk. Think about the items you reach for everyday and what's just there for the sake of being there. "It's about going back to exactly what you need to put your hands on," Georgie says. "It's so tempting to have one of those oversized mugs from an overseas trip and shove every pen in there. That's where I think people need to think: what is my purpose for having that?"
2. Have a Spot For Everything
A handy decluttering principle to live by is to assign spaces to everything. "If there's somewhere for [something] to go back to, it's a lot easier for you to turn around and put it on the shelf or the drawer where it belongs," Georgie says. "Things are always going to turn into a jumble if there isn't a spot." Group similar items together so there's only one place you'll have to go to look. For example, if you use a lot of gadgets, group them together with a simple in-tray by your desk.
3. Put Systems in Place
Systems are key to preventing pile-ups of unwanted stuff. And the biggest clutter culprit? Paper. "Use a step file system or plastic drawers to divide things into sections you might need to put your hands on," Georgie says. Use the same naming convention for your digital files too, so you've got a consistent system in place and don't need to waste energy thinking about where your files are.
4. Clear Space Is Your Friend
"Productivity is directly linked to feeling like you're not overwhelmed with stuff around you, so keep what's on your desk as minimal as possible," says Georgie. Resist the urge to fill every inch of your desk with something, because empty space works to increase clarity. When it comes to styling, pick a few things you feel inspired by and rotate them around so things feel fresh.
5. Focus on Vertical Space
If you find yourself low on storage space, think in terms of verticals — you might want to consider adding a floating shelf or document sorter to your desk. Walls around your desk can also make for great styling points. "Depending on your overall theme, a pop of color [on the wall] may be great for creative thinking and a calming pastel tone could be what you need to promote productivity," says Georgie.
6. Schedule a Time to Declutter
Just like you have calendar notes for important meetings and birthdays, make a habit of keeping your desk tidy. According to Georgie, making a calendar note to do a clean-up as little as once a week will do wonders. And if you're diligent about keeping the systems in place, it won't eat into too much of your day. "I'd give yourself 15 minutes. If you're the kind of person that wants to do the quick whip around before you leave the office each night, it might only be five minutes," Georgie says.
Image Source: POPSUGAR Photography / Mark Popovich