How Disney Park Rides Are Made
The Secret (and Incredible!) Ways Your Favorite Disney Pixar Rides Are Made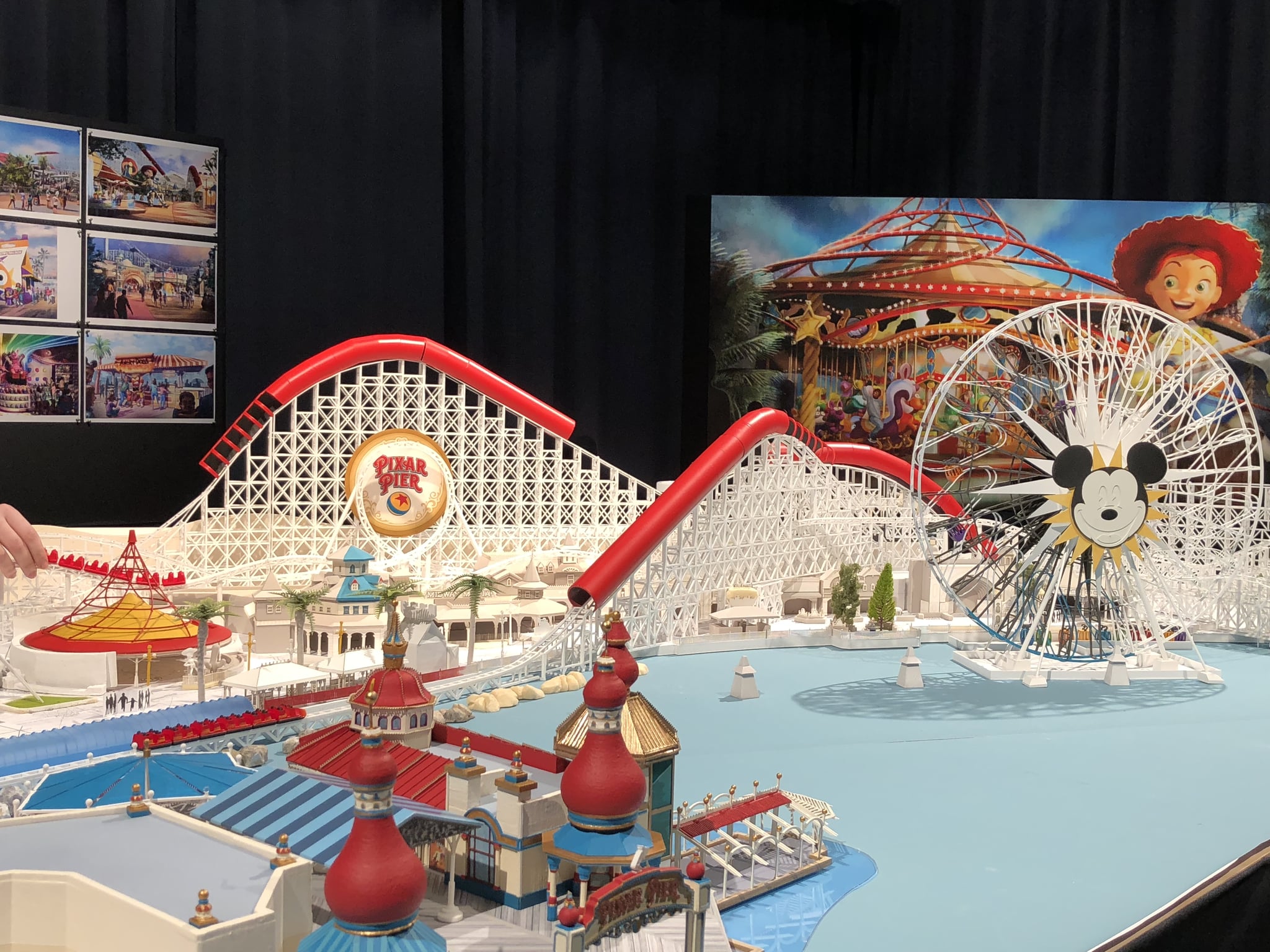 Forget the Haunted Mansion's Hatbox Ghost or navigating the pitch-black corners of Indiana Jones Adventure, because there is perhaps no place more shrouded in mystery than Walt Disney Imagineering. It's here, in a collection of buildings 35 miles away from Disneyland Park, where every theme park attraction and experience is imagined, crafted, and taken for a virtual test drive before it ultimately hits our Fastpass reservations and Instagram feeds.
The partnership between Walt Disney Imagineering and Pixar Animation Studios, however, compounds the creativity and difficulty in the unique challenge of bringing beloved source material, like a full-size Bing Bong and audio-animatronic Luxo Jr. lamp, to life. 20 since their first collaboration on It's Tough To Be a Bug! at Disney's Animal Kingdom, nearly every one of Pixar's 19 films appear in Disney parks worldwide, a partnership that will reach new alien macaron-fueled heights when Pixar Fest and Pixar Pier at Disneyland Resort and Toy Story Land at Walt Disney World debut in Spring and Summer 2018. Busy finalizing details for the seven food locations, four attractions, three shops, two lands and new fireworks show themed to Pixar's cinematic library en route to the parks, Pixar and Disney opened the doors to the hallowed halls of Walt Disney Imagineering, showing us the artistic processes, creative struggles and the very secret room where it all gets done.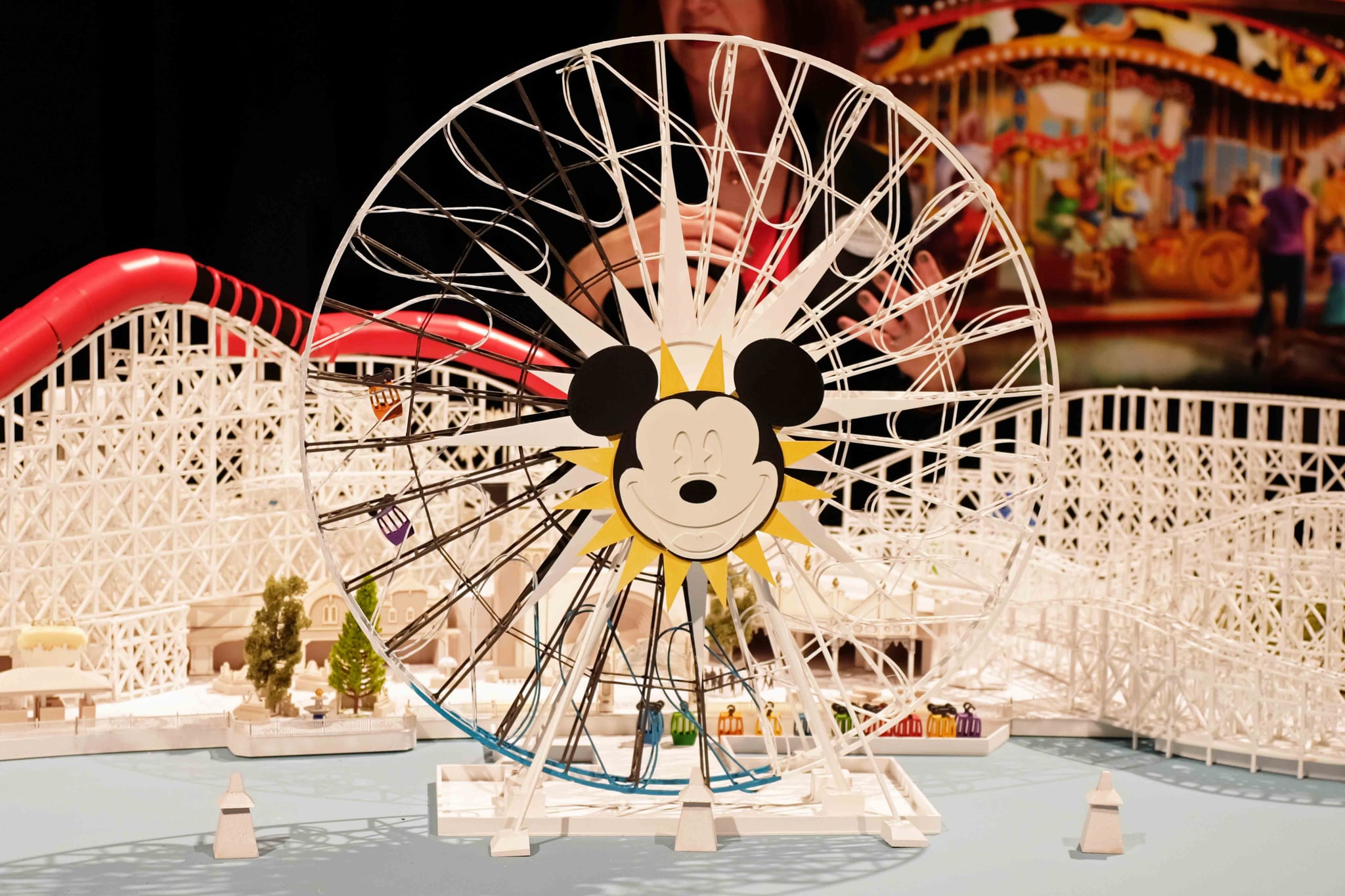 The worlds within Pixar films are so robust and realistic that you can't help but want to jump into them — and it's some people's literal job to make that happen. Pixar employs a 10-person theme park team (dream career alert!) at their headquarters in Emeryville, which taps resources from the studio, bringing in the actual animators, lighting and effects specialists from movies like Cars and The Incredibles to work on these physical projects as a real life continuation of what they've created for films. In further collaboration with designers, engineers and architects at Walt Disney Imagineering, or WDI, the expanded team works together to solve larger-scale difficulties of turning cinematic locations like Gusteau's kitchen or Flo's V8 Café into livable spaces.
Developing Pixar-themed attractions requires that particular combination of balancing pre-established stories with physical developments; if Radiator Springs was tough to create within a movie, just imagine the challenge of replicating every building to scale — and then designing and deciding what's actually behind each door. With a goal of allowing guests to visit places they otherwise cannot go, Pixar and Walt Disney Imagineering's staffs creatively expand upon those universes we see so little of on camera, utilizing a kind of critical thinking that allows guests to know what it's like to ask personal questions in Turtle Talk With Crush, pass through Harryhausen's on Monsters, Inc. Mike and Sulley to the Rescue! or be pulled along by Tow Mater on Mater's Junkyard Jamboree, while retaining the full essence of the films.
There is perhaps no place more shrouded in mystery than Walt Disney Imagineering.
For Slinky Dog Dash, the forthcoming Toy Story-themed coaster coming to Walt Disney World, Imagineers had to think about small details, like incorporating the character's personality within a ride vehicle, as well as scope, creating a coaster track that provides movement and can be seen from throughout the entire land. To pull these kinds of logistical challenges off, WDI utilizes The Dish, an all-encompassing white room that, with 3D visualization, can solve any real-world problems from sight lines to layout before they actually exist.
By loading in a simulation of Toy Story Land, we were able to visualize what it's like to walk past the Alien Swirling Saucers queue or see details of Woody's Lunch Box up close and, in another digital model, experience the The Incredicoaster and its new effects despite it still being under construction. It was nothing short of delightfully disorienting to pass Jack-Jack using his newfound superpowers and "ride" those familiar California Screamin' camelback humps without actually moving. (The multi-faceted technology is also used to virtually tour spaces like hotel rooms and restaurant kitchens throughout the resorts.)
Even once projects are on course, the necessary details to make the spaces feel accurate to Pixar's films seem overwhelming to an outsider. To answer the question of how to make grass look large-scale for Toy Story Land at Shanghai Disneyland, which is built to feel as though guests are the size of toys, Imagineers had to source 100-foot tall bamboo from a conservatory in Portugal. Amidst the many oversized toys, checker pieces and game boards strewn about Toy Story Land at Walt Disney World, they also calculated that Andy's massive footprint, which appears in the walkways, would be a size 240 if drawn to scale.
Though many recent Disney Parks projects see Imagineers tasked with reimagining things that already exist — a new entrance for Toy Story Mania! in Florida or new iterations of the souvenir shops, kiosks and restaurants coming to Pixar Pier in California, for example — even as a Disney expert, I never quite realized how difficult it can be to pull off. Take Jessie's Critter Carousel, for instance. The Toy Story attraction's creation requires the full development process, whether or not mechanisms from the previous King Triton's Carousel are already in place. Because the adorable bug-eyed animals from Woody's Roundup had never been rendered in 3D, sculptors in the Walt Disney Imagineering model shop have spent weeks upon weeks hand-carving maquettes at 1:8 scale, which will be digitally scanned and later milled for creation of the carousel's seats.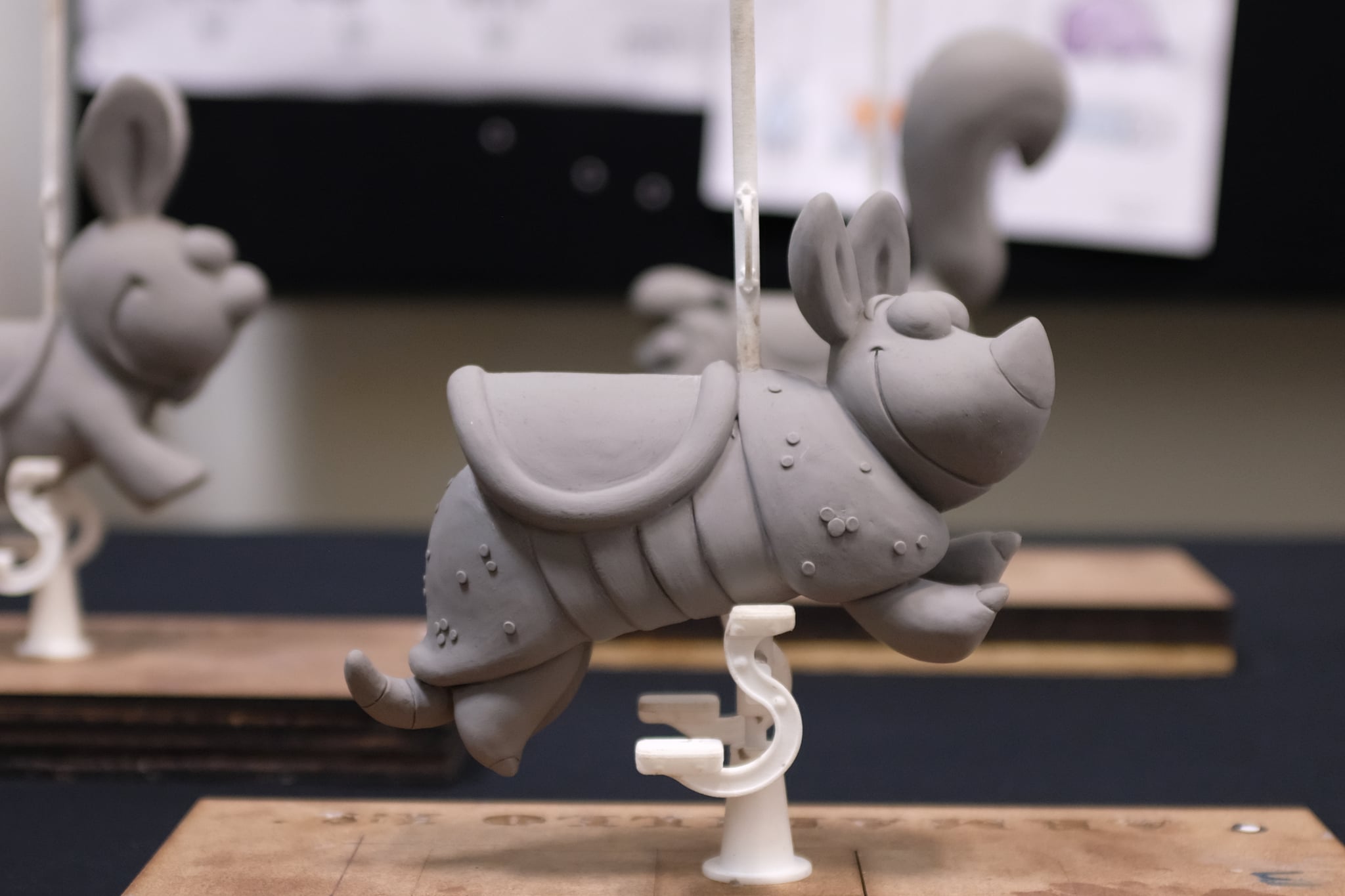 At times, the ride creation process tends to mirror that of Pixar's own films. The Cars Land team re-visited the Route 66 road trip Cars' filmmakers took prior to creating the theme park land at Disney California Adventure; Walt Disney Imagineers working on Pixar Pier traveled to seaside towns up and down California's coast to revisit the land's original inspiration. It normally takes five years. The difficulties in creating Pixar's virtual worlds are lengthy and well-documented — it normally takes five years for a film to be completed — but the timeline is nearly the same projects within the parks; Pixar Pier, in a rare instance, only has a matter of months. Still, the ideas and concepts were well underway before we even heard about them, and the detail-oriented nature of the collaborative team doesn't let much slip past, from the food and beverage development behind the Pixar Parfait to be sold at the Adorable Snowman ice cream kiosk to the Pixar art-themed Knick's Knacks shop, named in honor of the early Pixar short. (Jessie's Critter Carousel has been in the works for up to a year and still won't debut until 2019.)
When the land opens June 23, it'll not only feature franchises like The Incredibles and Inside Out that have not yet hit the parks in a permanent way, but be "ever-changing", so characters from forthcoming films will always have a home in the parks. That way, even if rides and attractions aren't in development with the WDI-Pixar team, there will always be something new and special to see.
Image Source: POPSUGAR Photography / Carlye Wisel