How Do You Change a Tire?
Before You Take a Road Trip, Learn How to Change a Tire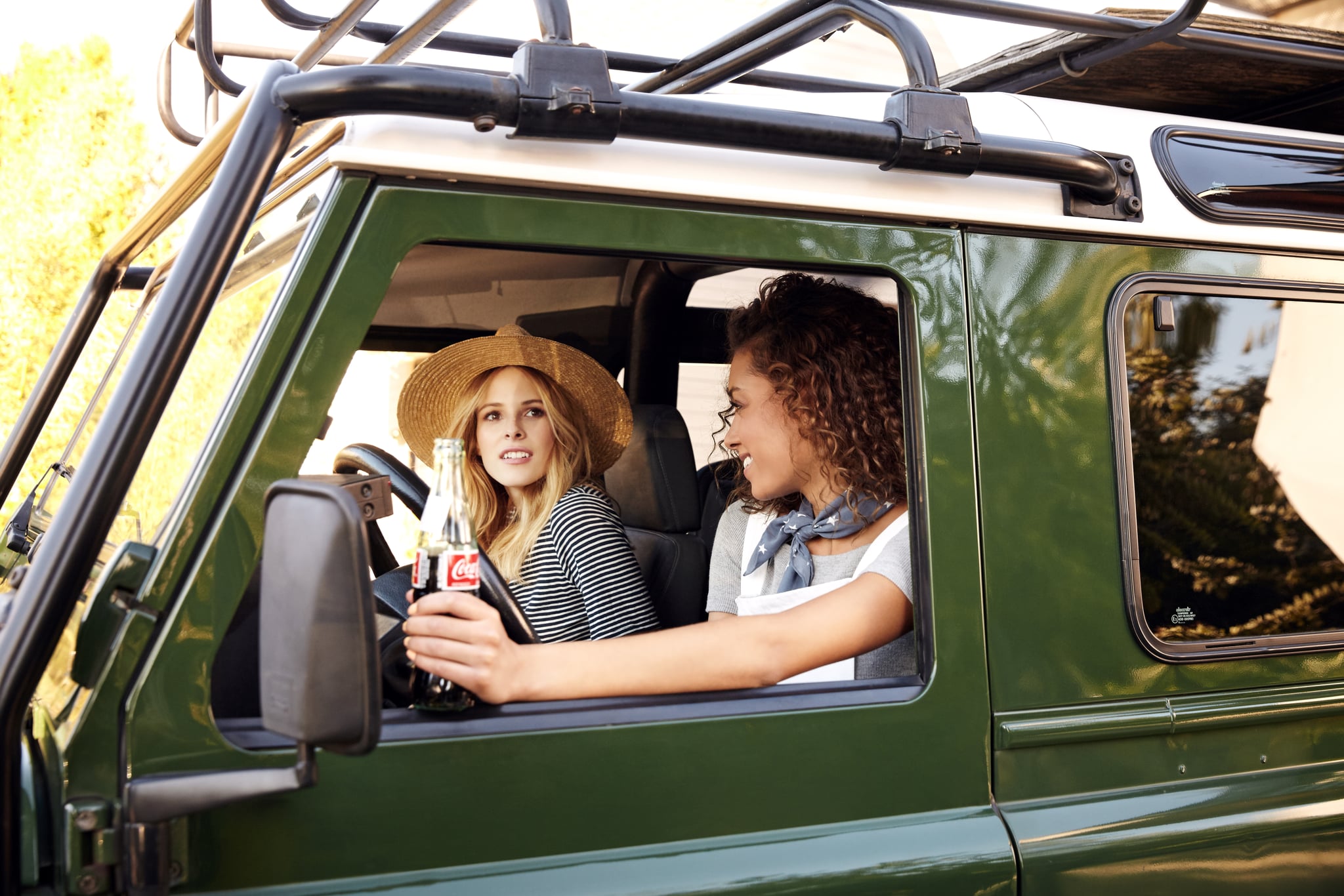 If you're going to drive a car, you should know how to change a tire. Hopefully you got a how-to during driver's ed, but that was ages ago, so it's time for a refresh. Trust us, it's a skill that will make you the MVP of any road trip, which is a massive feat considering a whopping 93 percent of women admitted to not feeling confident about how to keep their passengers safe if their car was to break down, according to a recent survey by Allianz Global Assistance.
Before you set off on a road trip with your BFF, be sure to check the location of your jack and spare tire — your user manual will be able to tell you. If you have a space-saver tire, which will only be able to withstand lower speeds, consider swapping it for a proper tire. It might take up more trunk space, but it's worth it. No one wants to be stuck traveling 50 mph on the freeway, right?
If your tire goes flat while you're on the road, find a safe, even place to pull over. Then turn off your motor and turn on your hazard lights. "Check your surroundings for danger, and if you're on a busy road, stay in your vehicle until there is a break in traffic or get out via the passenger-side door," says Allianz Global Assistance's national roadside manager, Simon Wilson.
Take out your spare tire, wrench, and vehicle jack and put the jack into position. "Ensure the jack is in the appropriate place behind the wheel. Again, consult your owner's manual for instructions and make sure the handbrake is on," says Simon.
Place the spare tire flat on the ground underneath the car, in front of the flat tire, keeping the outside of the wheel facing up. This is so that if the jack fails, the car will fall onto the tire rather than the ground and you will have another chance to position your jack.
Loosen the nuts on the flat tire with a wrench. "They should be loose enough to twist by hand," says Simon.
Jack up the car so that the bottom of the car is 10 inches off the ground; remove the nuts and put them somewhere safe while you work.
Fit the spare tire and the replace nuts, tightening as much as possible until the wheel begins to spin.
Let the car down from the jack and tighten all the nuts. "Be sure not to overtighten the nuts," says Simon. Judge by how tightly the flat tire was secured.
Now you should be good to go, but as soon as possible, have your tires checked by a specialist. They will usually do this and repair your old tire free of charge.
Check out more car hacks here!
Image Source: POPSUGAR Photography / Sisilia Piring