How to Get Emirates Cabin Crew Job
Emirates Is Hiring and the Benefits Sound Great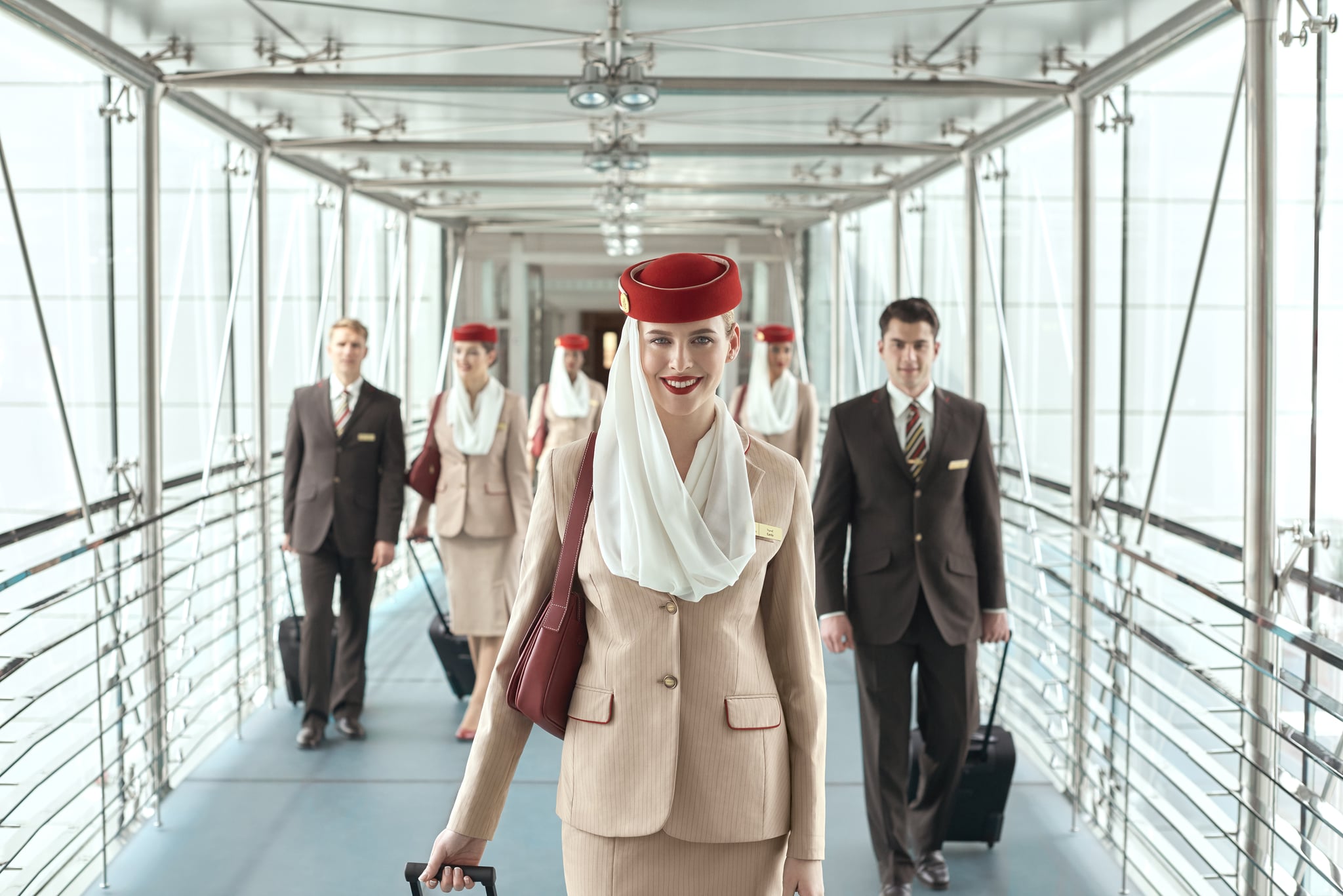 If you've always considered a career switch to become cabin crew, why not do it with the best airline in the world? Emirates is hiring and will hold open days between April 13 and 28. The good news is, you can just show up on the day to get the ball rolling.
All the Dubai-based airline asks for is an up-to-date CV and recent photograph when you arrive but it's worth brushing up on your knowledge of the brand via the Emirates Careers Group website.
It's a full-on day to begin with, then those who progress will be given more assignments to complete and interviews to undertake. But the process is worth it; Emirates flies to a whopping 159 destinations across six continents and their planes are not bad either.
People from across 135 nationalities are already taking advantage of their free high-standard shared accommodation in Dubai as well as free transport to and from work. With cabin crew getting loads of discounts on shopping and leisure, it means it's the perfect job to save some serious bucks.
Cabin crew, plus their family and friends can also save big money on airline tickets.
Check out the website to find where your nearest recruitment day is in the Middle East, Africa and Europe this month.
Image Source: Emirates