How to Make Your Towels Smell Fresh
All You Need Is This 1 Pantry Staple to Freshen Sour Towels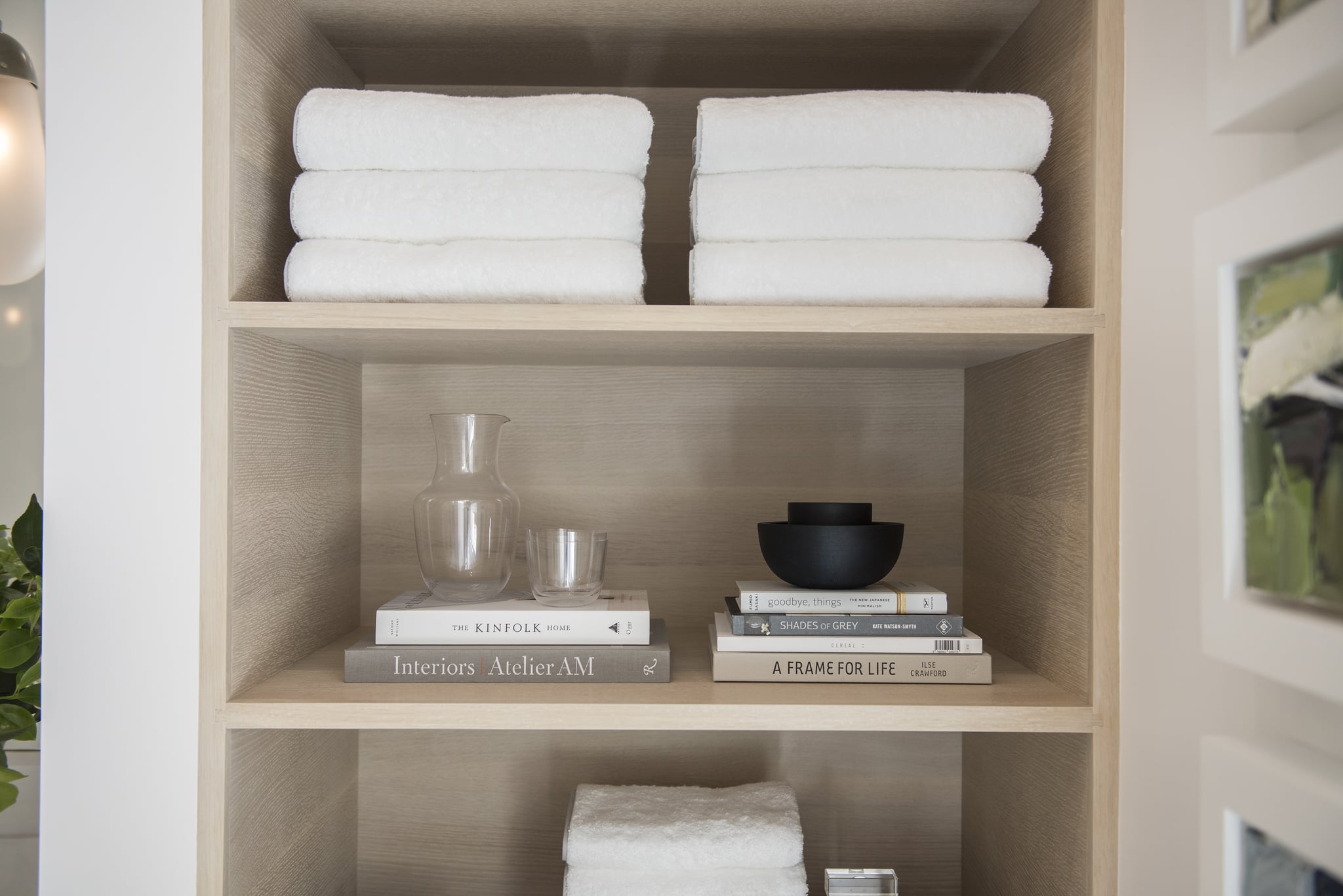 There's nothing grosser than stepping out of the shower and wrapping your clean body with a sour-smelling towel. It doesn't make any sense, you just washed it, right? Turns out, the surprising reason your towels smell less than great is usually because you're using too much detergent and fabric softener.
According to Natural Solutions for Cleaning & Wellness by Halle Cottis, less is more when it comes to laundry products, especially with high-efficiency machines. You should actually only use one tablespoon of concentrated detergent per load (or one-fourth cup for non-concentrated), and Halle even suggests skipping the softener all together and using vinegar instead. You should also be washing your towels after just three to four uses. They're highly absorbent, which means they trap in odor and moisture more easily.
To get your towels smelling fresh again, all you need is one pantry staple: baking soda. Add half a cup on top of your towels for high-efficiency top or front loader, or one full cup of baking soda per load if you have a standard washing machine. Don't add any detergent or fabric softener. You might have to repeat these steps several times but the sourness will eventually go away.
For best results, hang your towels out in the sun and allow UV rays to naturally disinfect and clean your towels. So easy!
Image Source: POPSUGAR Photography / Julia Sperling