How Much do Emirates Pilots Earn?
Emirates Pilots Make How Much Per Month?!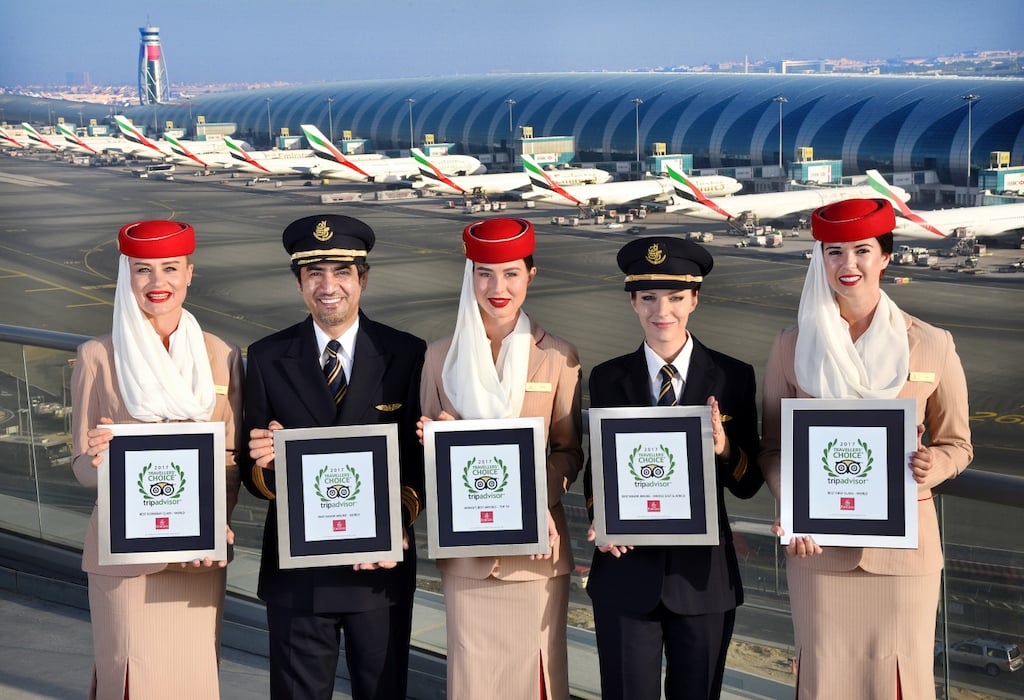 There are a lot of perks to flying with Emirates. Having recently been voted the world's best airline, it's no wonder that passengers in all classes enjoy luxuries like the finest in-flight dining and entertainment options on earth, amenities that rival those at hotels, and even ways for passengers to bypass the US' travel ban on electronics.
The white-glove service doesn't just stop with the passengers, though, and a recent announcement from the airline proves that Emirates staff is not exactly slumming it.
Get your resignation letter ready: according to the airline, captains of A380 and B777 aircrafts are given 42 days annual leave, primary and secondary education allowance anywhere in the world, accident and life insurance, and medical and dental insurance.
All of this is just in addition to a monthly, tax-free salary of $16,013 (AED58,770). That's about six months rent in a one-bedroom apartment in Downtown, Dubai.
Are you sold? The airline is holding pilot recruiting in Singapore, Bahrain, and South Africa this month, so pack your bags! Learn more and put in an application right here. See you in the skies!
Image Source: Emirates Media Center