How to Plan a Trip Using Google
This Google Feature Is Like the Travel Agent You've Always Wanted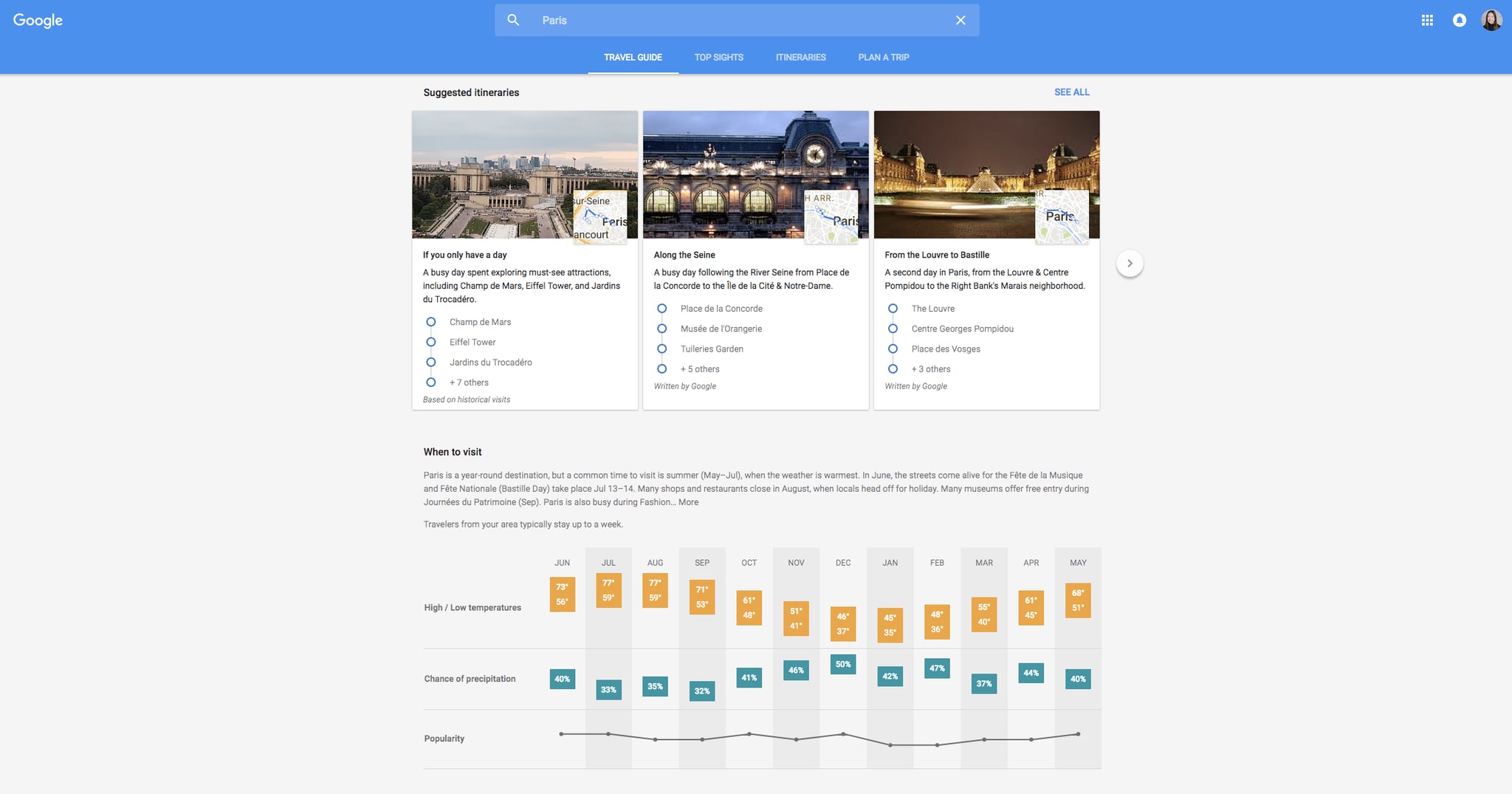 Most people love booking trips but hate the whole planning process, which is completely understandable. I personally love digging into the internet for hours to uncover must-see attractions and hotel options to add to my detailed itinerary. But when I accidentally came across the Travel Guide feature on Google, I realized to my horror that my process was simplified down to a single page with everything you'd need to learn about your destination. I figured this could very possibly be life-changing for many travelers who don't find pleasure in tedious planning like I do. It's basically the travel agent you've always wanted, except it's completely free.
To get started, simply type in backslash "destination" after google.com and search any city or country you'd like to visit. I looked up Paris, France, as an example, which resulted in a page broken down by these six categories:
Top sights (also shown via Google Maps)
Suggested itineraries (by areas and days you're staying)
When to visit (including monthly average temperatures and popularity)
Videos (for a visual guide)
Other places to explore (surrounding cities worth checking out)
See more while you're there (if you're hopping countries)
In addition to those helpful segments, the very top of the page also gives you a brief summary of your destination, as well as icons that give you an idea of the average flight and hotel prices. When you click on any of those, you're taken to Google's Trip Planning site, Google Flights, and Google's hotel search.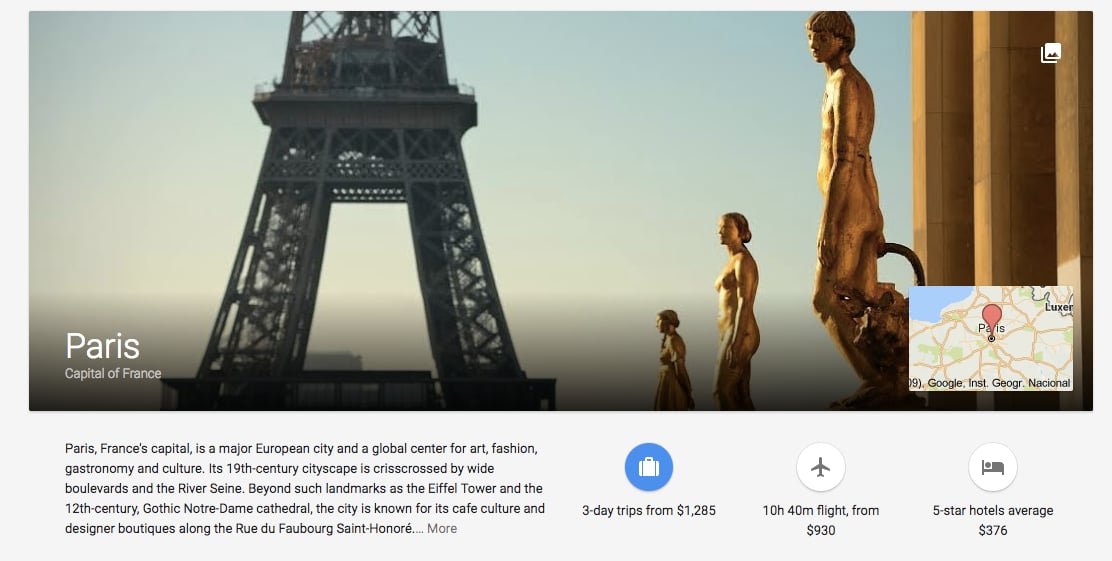 They seriously couldn't have made planning your trip any easier (now where's the fun in that?). Try the feature out for yourself!
Image Source: POPSUGAR Photography / Nicole Yi