How to Prevent Fires in Dubai Buildings
This Is How Dubai Is Preventing Fires, One Building at a Time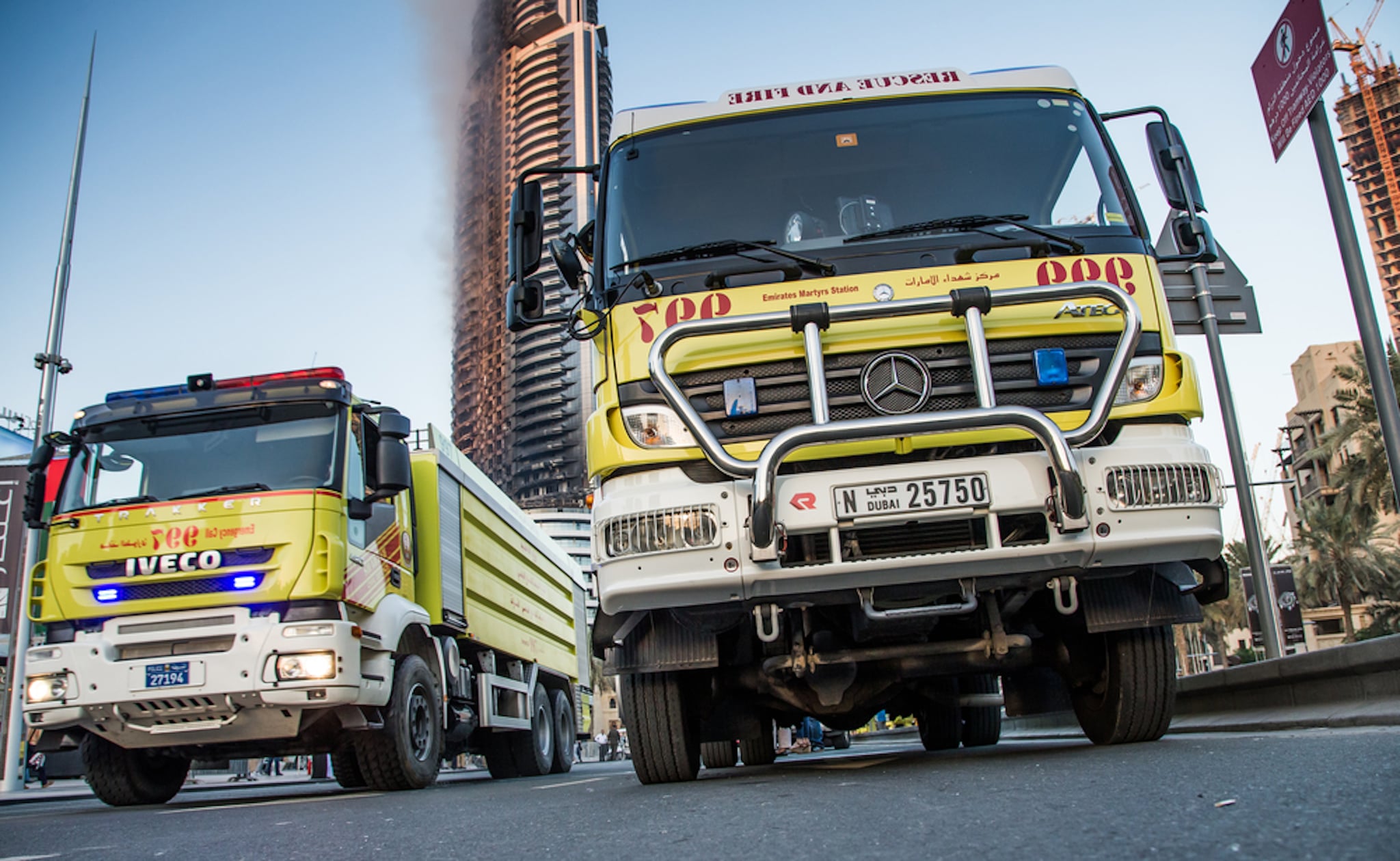 Over the past few years, a number of residential and commercial properties have caught on fire in Dubai. This past summer saw an especially high number of fires, with Torch Tower in Marina catching on fire for the second time in just as many years, as well as other apartment buildings in the neighborhood.
Now, new security measures are being introduced to prevent fires and make life in Dubai safer than ever.
The centralized fire alarm receiving center will soon be launched, which will connect all UAE buildings (including residential, commercial, and villas). The smart monitoring, alert, and control system, called Hassantuk, will be launched by The UAE Ministry of Interior and Civil Defence Headquarters, in partnership with Injazat Data Systems.
According to Gulf News, "it is the region's largest automated integrated system for accelerating both emergency responses and building system repairs to ensure 24/7 public safety. It will connect buildings and facilities across the country to an automated alarm-receiving centre that can request the immediate dispatch of emergency response from Civil Defence for fire and other life-threatening incidents."
Once launched, it will be the largest automated fire safety monitoring system in the region.
"Hassantuk will connect more than 150,000 existing buildings and facilities round-the-clock to ensure the highest levels of building maintenance and safety and protect life and property. The project will include all the villas in the future," Major General Jasim Al Marzouqi, Ministry of Interior's Commander of Civil Defence.
In addition to the smart system, all Dubai villas will be required to install smoke detectors in 2018.
Seems like fires in Dubai are soon to be a thing of the past!