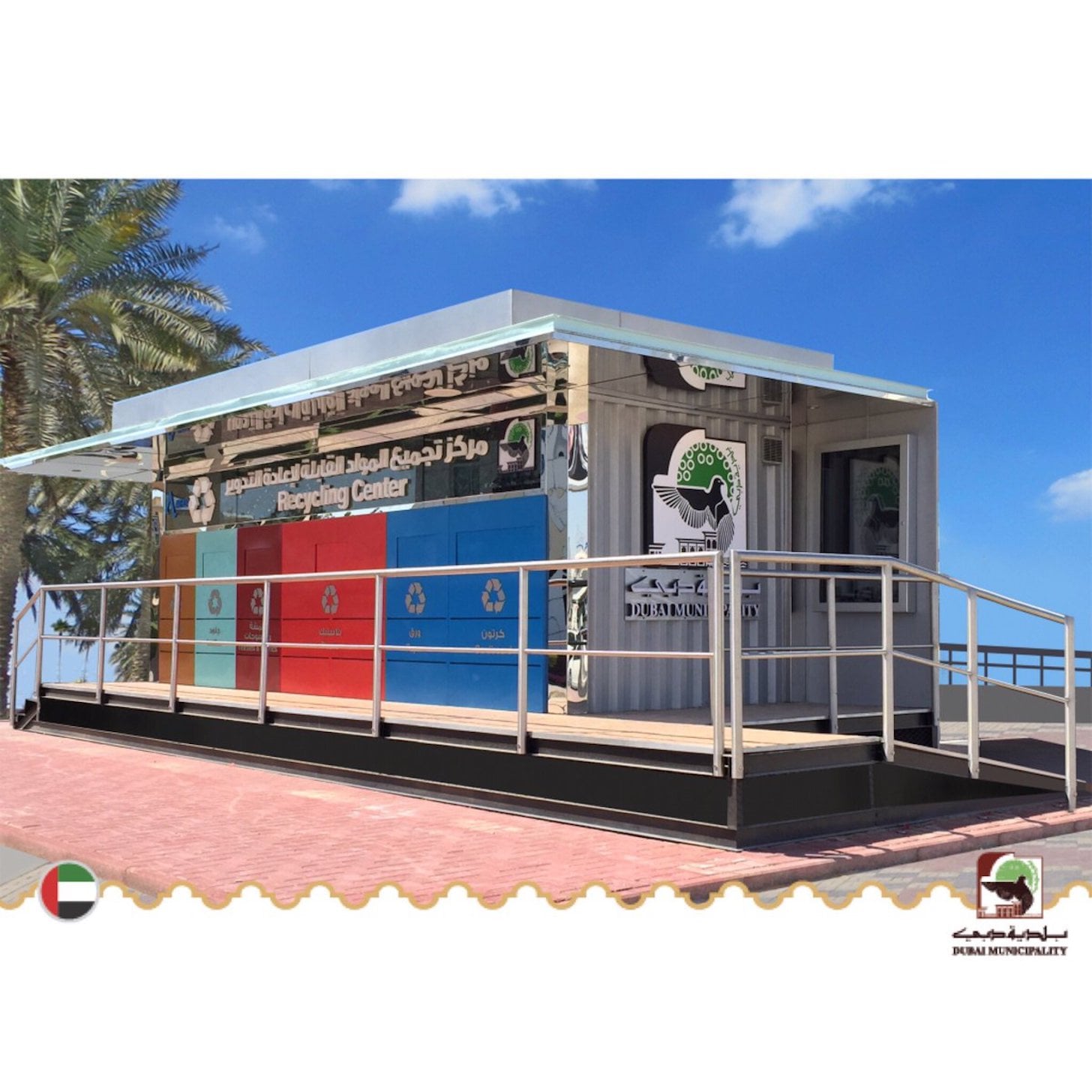 In Dubai, people are roughly using 3.6 million plastic bags a year, and of the 9,300 tons of domestic waste per day, 30 percent of it is plastic.
Clearly, plastic has to go. The Dubai Municipality is doubling its efforts on reducing plastic waste with new initiatives and projects so that by 2021, 75 percent of waste in landfills will be averted.
One of these projects is a new and improved Smart Sustainable Oasis Centre, where people can easily deposit as many as 18 types of recyclable items including, of course, plastic. There are 13 centers right now and the plan is for all malls to provide these recyclable centers in their outlets.
The question that remains is this; will the smart center be too smart for the ordinary citizen?
A survey commissioned by the Gulf Petrochemicals and Chemicals Association (GPCA) shows that a paltry 38 percent of GCC residents know which items can be recycled and which are considered degradable plastic. Also, most can't correctly pinpoint which recyclable item goes where in a recycling bin. In fact, only 40 percent of UAE citizens got it right. The other 49 percent couldn't match correctly the plastic item with its recycling code.
Kuwait and Oman were matched as the worst offenders, with a whopping 66 percent of the population unable to correctly identify what item went with what code. Saudi is next with 63 percent followed by Bahrain with 56 percent, reports Gulf News [1].
It's safe to say that education is key to combating waste. We hear the Smart Centre has been going around schools to teach kids about plastic waste and what can and can't be recycled. That's a step in the right direction and in case us adults are a little unsure, here's your cheat sheet. The Smart Sustainable Oasis Centre will have bins to recycle some of the following material: paper, cardboard, plastic, metal, glass, used clothing, textile waste, rubber, leather, consumable electrical appliances, used phones, dry batteries, and wood.
Get it right so that you can lead by example.