How to Recycle in the UAE
How to Recycle Like a Boss in the UAE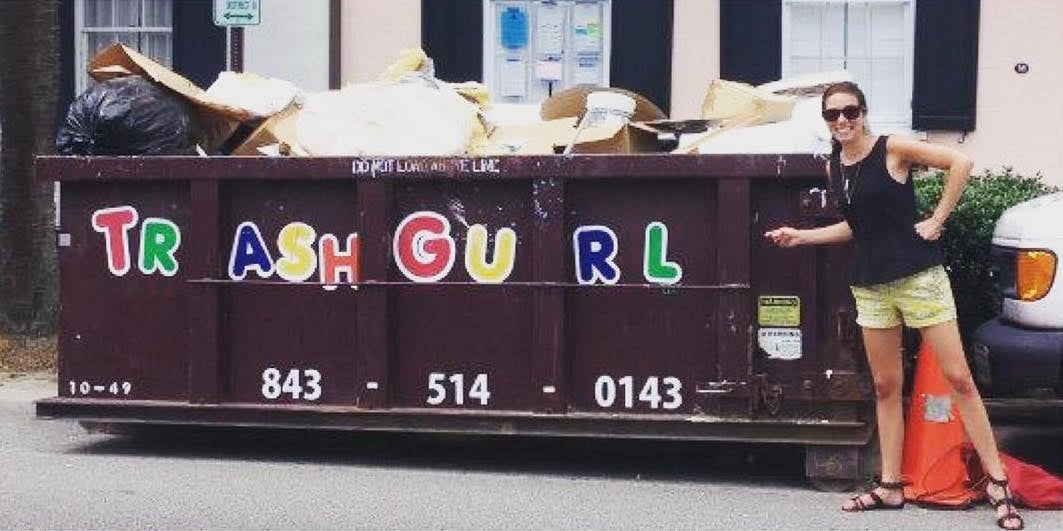 Posing with a dumpster in Charleston, South Carolina
So...I love trash. I know this sounds odd, and I'm not saying that I spend my evenings dumpster diving in alleys, but I have always had an interest in how other cities manage waste. Maybe it's because I produce so much myself: when I first moved to Dubai, a coworker commented that the amount of garbage in the office had nearly doubled, despite the fact that only one new person had joined the team.
It wasn't even until I moved to Dubai that I realized how much I was throwing away. I drink multiple bottles of water, a few cans of soda, usually chew an entire pack of gum, and certainly eat one take-away meal--all in one day. The packaging from all of this can be recycled, and it's something I didn't event think about until I lived in a place where recycling isn't always easy.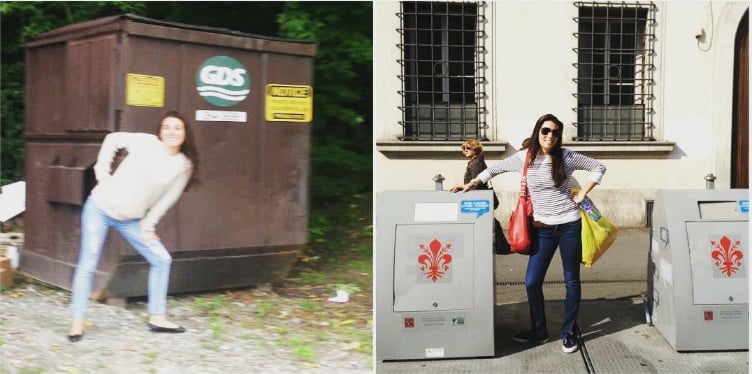 Me with dumpsters in Savannah, Georgia (left), and Florence, Italy
Dubai isn't the most green city on earth, but efforts are being made every day to reduce the country's carbon footprint.
While there are recycling bins at malls and on the streets in certain neighborhoods, figuring out how to recycle at home is a bit more difficult. Here are the best things you can do to decrease the amount of waste you produce in the UAE.
Locate your closest recycling point
In April, Dubai Municipality began setting up recycling points throughout the city. Though saving your water bottles and then lugging them to one of these drop-points isn't the most convenient way to recycle, it's good to be aware of where they are, and what goods you can recycle where.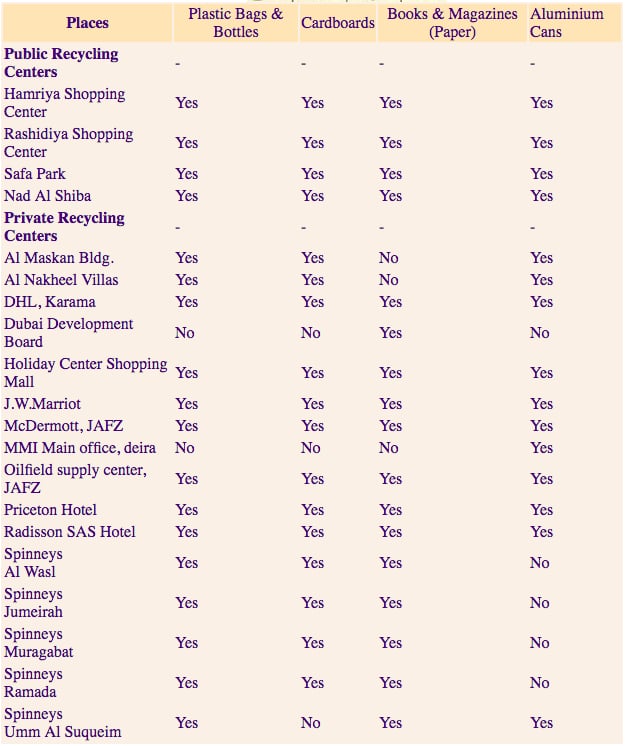 Image Source: Go Dubai
Learn more about the My City, My Environment recycling program
Residential recycling is available in some parts of Dubai-- and it will be available throughout the city within the next five years. For now, Jumeirah 1, 2, and 3, as well as Safa 1 and 2 are equipped with recycling bins, which are picked up three times a week. Click here for more info.
Sign up for a recycling service
If you're really committed to going green (or at least living more sustainably), there are private collection services that will come to your home, apartment, or office and collect your recyclables each week. Green Truck Recycling seems to be the most efficient, though it comes at a cost. For AED100 a month, Green Truck will pick up your recyclable items once a week, including paper, glass, plastic, and metal.
If you'd prefer a lower-cost option, Home Cycle offers a free recycling service that works on a points-based system. Once you create your online profile, you can check what materials Home Cycle is recycling each week. Collect the minimum number of items, and then notify the service to come pick them up. Points can be traded in for discount vouchers and charity donations. The service is totally free, but keep in mind that you have to recycle based on what they're collecting-- not the other way around. Learn more here.
While I'm closely following Dubai's steps towards sustainability, I'll have to use my love of trash to figure out a way to reduce my own carbon footprint in the meantime.