How to Visit Cabo San Lucas on a Budget
How My Boyfriend and I Vacationed in Cabo For 5 Days For $621 Each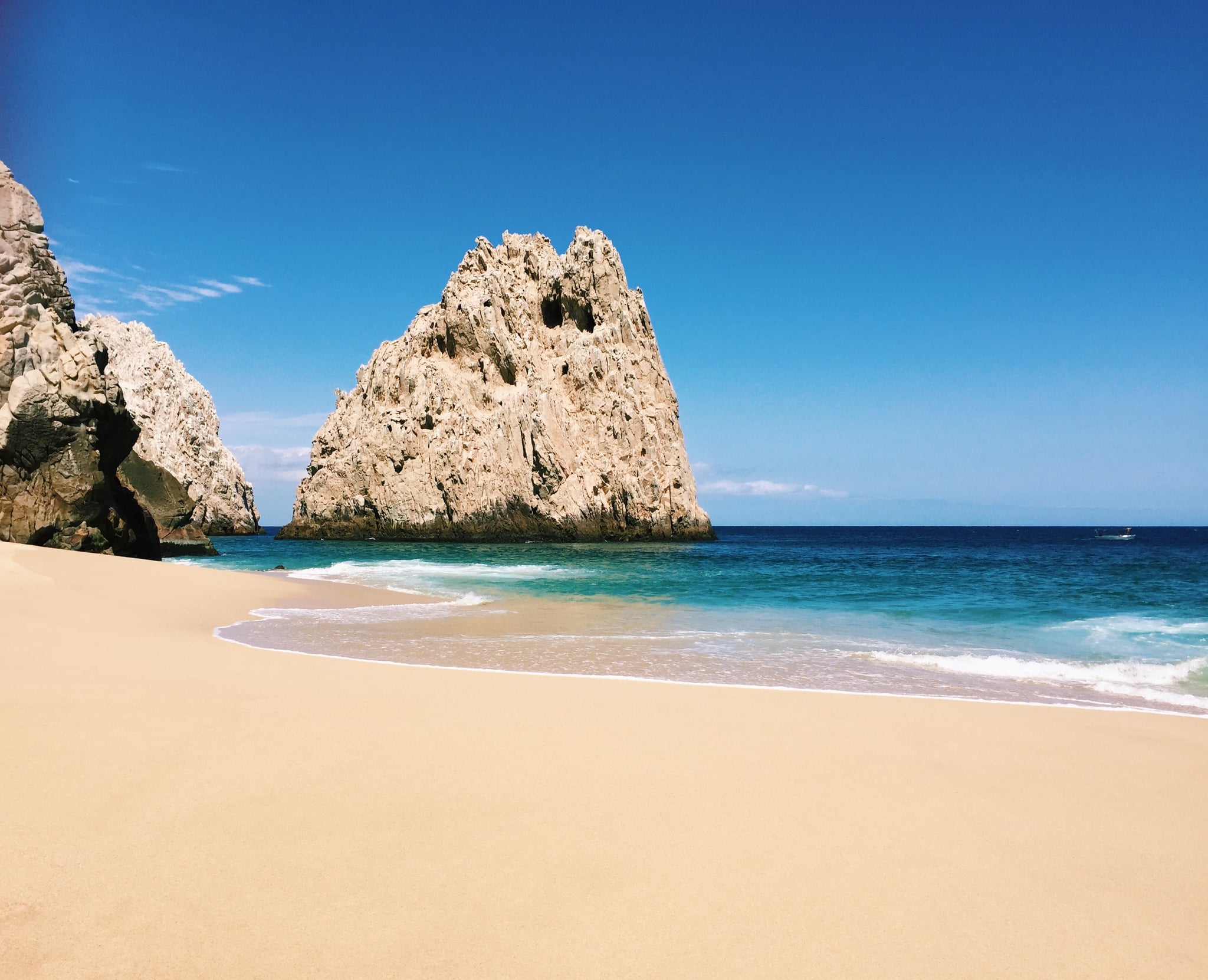 Travel isn't the easiest expense when you're young and broke — but it's not impossible. I spontaneously booked a five-day trip to Cabo San Lucas, Mexico with my boyfriend, and we returned home to San Francisco without having blown all our money. Not only that, we were able to fully enjoy ourselves and even splurge a little throughout our vacation. Our entire trip — including airfare, hotel, and daily allowance — came out to be a doable $621 per person. Not bad, right? We honestly had the best time together and what made it even more incredible was the amount of money we were able to save. See how you too can vacation in Cabo on a budget with these six tips.
1. Travel during off-season months.
One of the best times to visit Cabo is during May (especially in the beginning) because you miss Spring breakers and families have yet to arrive for Summer vacation. Not to mention the weather is fantastic with average highs at 89 degrees Fahrenheit and lows at 61.
Flights and accommodations are typically cheaper during the slower months around this time and between July and September when the heat really starts rising. Our flights (on Virgin America) were about $135 each way, totaling to $280 roundtrip per person after taxes and fees.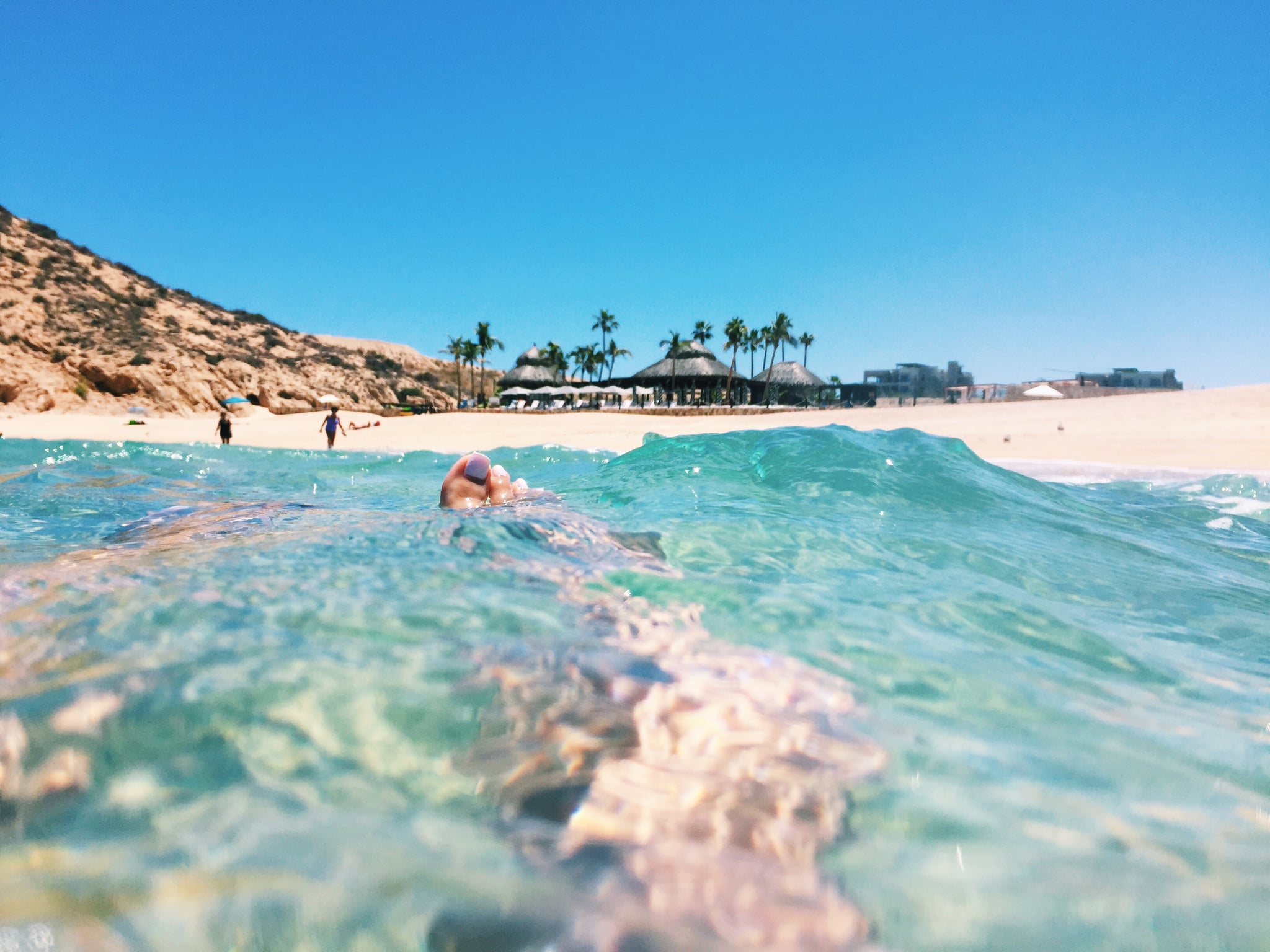 2. Book your hotel through travel sites.
Immediately after we purchased airfare, we looked on Hotels.com to find accommodations within our budget. I prefer booking through travel search sites because I can easily filter by price range and rating. And that's when I landed on a quaint and cute boutique inn that seemed too good to be true: Cabo Vista Hotel. I am not joking when I say that we scored a nightly rate of $35. Obviously, you can't expect it to be anything like the Four Seasons at that price point, but we were surprised at how clean the rooms were and how friendly their staff was. Each room is equipped with TV, free wi-fi, a kitchenette (stove top, sink, and microwave), bathroom, and most importantly, AC. The only caveat was that it's about a 10- to 15-minute walk to downtown, which was not bad whatsoever. Four nights and five days only cost us $183, including tax.
3. Set your budget beforehand.
In a Google doc, I planned out a day-to-day itinerary to get an idea of how much we'd spend. This helped us figure out the exact amount we needed to exchange into pesos when we got to Cabo and how much we were allowed per day. You're also more likely to spend less when you have a figure in your head. What I knew I wanted to splurge on was dinner, so we gave ourselves the highest allowance on days we had dinner reservations. We wanted to check out Cabo dining staples like The Office and Edith's, and we were fine with being more frugal with other meals and expenses for the days we ate there. Dinner at both spots came out to be a little over $100 for both of us, and we filled up on local fare for breakfast and lunch. Food is extremely affordable at nontouristy places, and we were able to feast on tacos and beer for $15 total per meal.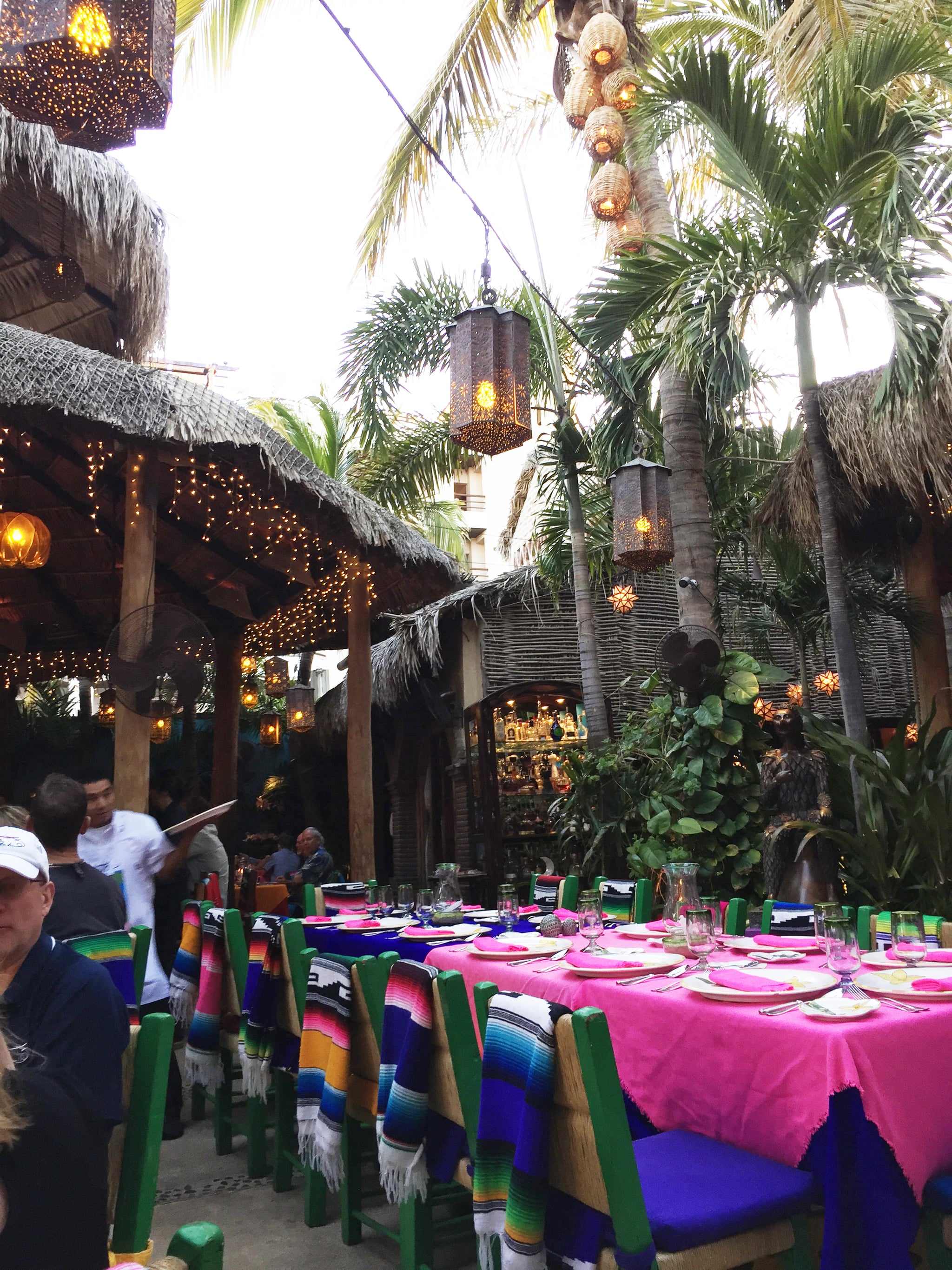 4. Cash out at ATMs.
The best way to get the most for your buck when exchanging currency is to withdraw from ATMs. Avoid airport kiosks (rates are terrible) and frequent transactions, as your bank is likely to charge a foreign transaction fee every time. As soon as we landed, I headed straight to the airport's ATM and took out half of what we needed for the trip. Not only will you save on debit/credit card fees by sticking to cash, but you're also more likely to stick to your budget. We took out the remaining amount we budgeted for halfway through our trip, and this prevented us from being charged for multiple unnecessary withdrawals.
5. Walk or bus as much as you can.
Taxis in Cabo are ridiculously expensive but luckily, Cabo San Lucas isn't a huge city to navigate. The walk from our hotel to anywhere within downtown and Medano Beach was totally manageable, so we set out on foot for most of our trip. The main bus, Ruta del Desierto, takes off from Puerto Paraiso (the main mall downtown) and is your best method of transportation to anywhere outside the city. It was only a $2 bus ride to get to Santa Maria Beach (great for snorkeling), which was too far to walk (20 minutes driving). Since Los Cabos International Airport is located in San José del Cabo, about 35 to 40 minutes from Cabo San Lucas, the best method of transportation is the bus if you want to save money. Shuttles can cost around $20 per person, while taxis can set each person back $40 to $60 one-way. Bus fare is significantly cheaper at a little over $4 (80 MXN) each.
6. Don't be afraid to barter with locals.
There are tons of vendors approaching you on the main Medano Beach trying to sell you everything you can imagine from excursions to fruit. You can almost always bring it down from the asking price. We took a boat tour from Medano to Lover's Beach for $10 each when they originally offered it at $15. They work with tourists all day, everyday, and the worst they can say is "no."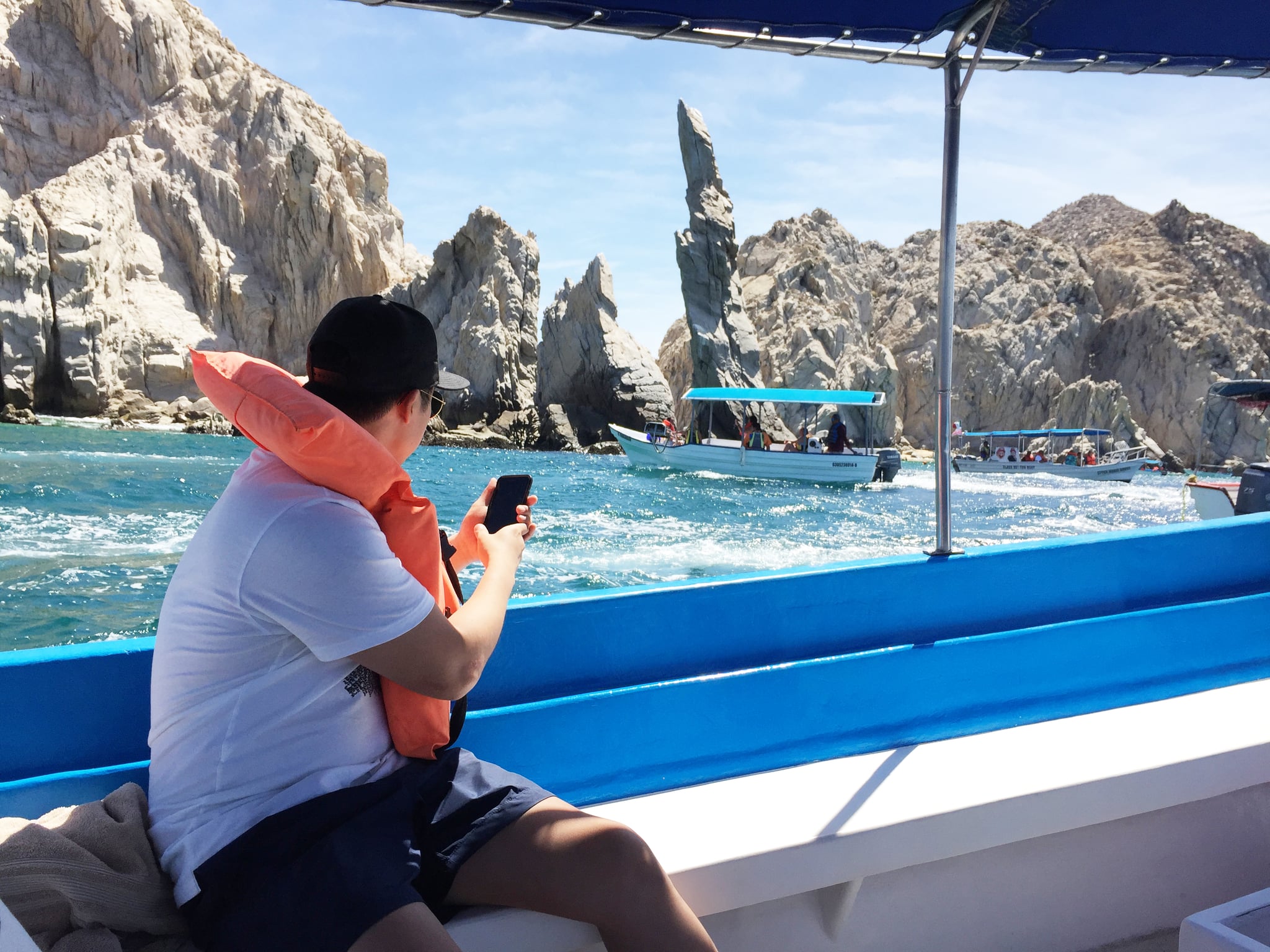 7. Take advantage of timeshare presentations.
Yes, my boyfriend and I fell for a timeshare presentation when that was exactly what we wanted to avoid. We didn't even make it out the airport because companies bombard you asking you how you're planning on getting to your hotel. Despite saying "no gracias" and avoiding eye contact, we somehow got stuck with one for the following morning at a resort. Their hook? We'll take you to your hotel on a private taxi for free, and pick you up to bring you to the resort tomorrow. The catch? Give us $80 now and you'll get it back in full after you sit through the 75-minute presentation. Look, I was resistant as hell. But I did want to get to our rooms as quick as possible and head to our dinner reservation. They eventually got me.
The next morning, we got to their resort where we enjoyed a free breakfast and a spiel that lasted way longer than they advertised (two hours!!). At one point my boyfriend and I looked at each other half laughing, half crying because we realized we were never leaving. They do booze you up during it all to try to break you down, but we remained strong. I also specifically planned to do it early enough in the day so that we still had a full day ahead of us. After it all, we got back our $80 as promised, breakfast, free transportation, a three-day VIP pass to their beach and facilities, and 50 percent off of activities. We definitely could've milked it more, but we just wanted to get out of there. Other resorts often give you a bottle of tequila to take home, some even spending cash to ease the offer. If you're OK with giving up some of your time — it's not 75-minutes long no matter what they tell you – you can definitely get some perks.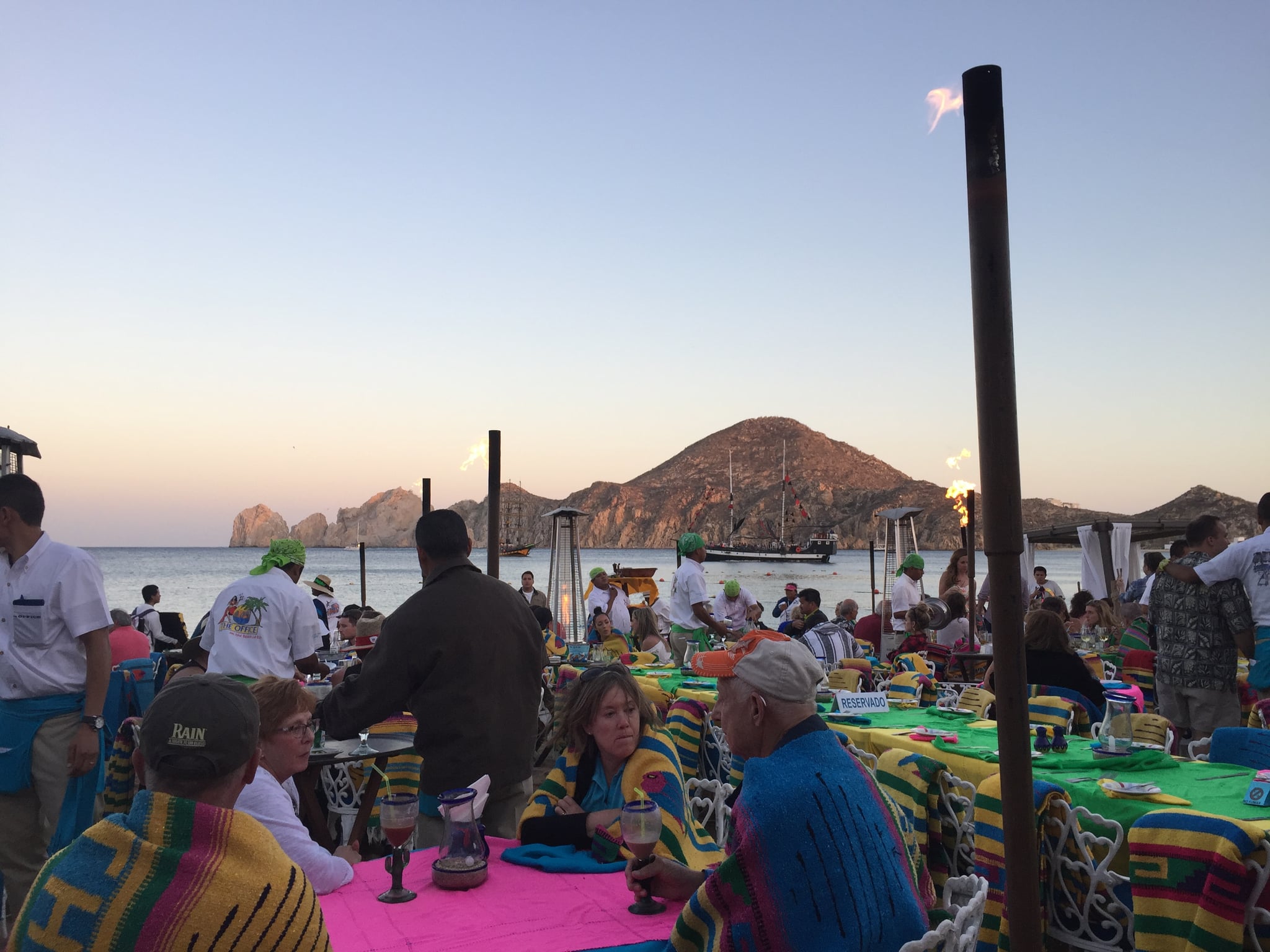 Image Source: POPSUGAR Photography / Nicole Yi