How to Watch TV Shows Netflix Has Blocked in the Middle East
Where to Go if Netflix Has Blocked the TV Shows You Need in Your Life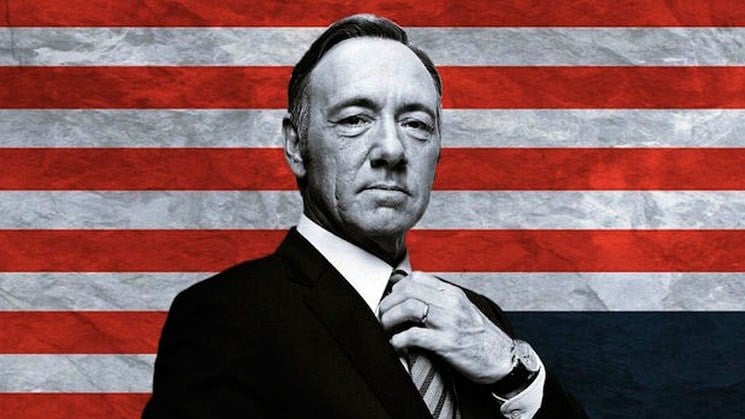 Netflix has announced that the use of a VPN on its service in the Middle East has been blocked, meaning TV shows like House of Cards and Jane The Virgin will no longer be available in the region via the website.
But while the video streaming service may have killed the dream for those hoping to get access to Kevin Spacey at the click of a button, there are other options to fulfill binge watching needs in the region.
Can't get access to Jane The Virgin on Netflix anymore? No big deal, Starz Play has two seasons of the show about a girl whose life is just about as dramatic as the soap operas she watches. Also check out Scandal, Power, plus the popular Dexter and Breaking Bad.
Get a 30 day free trial and sign up for $7.99 per month.
This one is great for original Arabic content, and subtitled offerings in the language as well as English and French. Don't be surprised if you get hooked on Bosch, about a former Special Armed Forces officer who has toured the Middle East and now works for the LAPD.
Watch the service for free with limited access to content, or pay $7.99 per month to unlock it all.
Well thank goodness for that. This is the only place showing House of Cards in the region with the entire fourth series available March 5- 18, plus there are gems such as Girls, Fear The Walking Dead and Super Girl.
On top of the regular OSN service, it costs $10 per month.
While this service hasn't launched in the region yet (you'll have to access it from the US, UK or Germany), the Emmy-winning show Transparent is available here. Starring Jeffrey Tambor, an LA family's secrets begin to unravel thanks to a dramatic admission from the lead character.
Get it for a measly $99 per year, plus there's a 30-day free trial to help make your mind up.
Again, if you can access this website from the US, you're in luck. The offering is super varied with Disney, Fox, BBC, Showtime and NBC as partners. Look out for 11.22.63 from Stephen King and J.J. Abrams, starring James Franco.
$7.99 per month with no commercials or $8.99 with Showtime.