"I am a Muslim too" Rally in New York
What Does it Mean to be Muslim in America Today?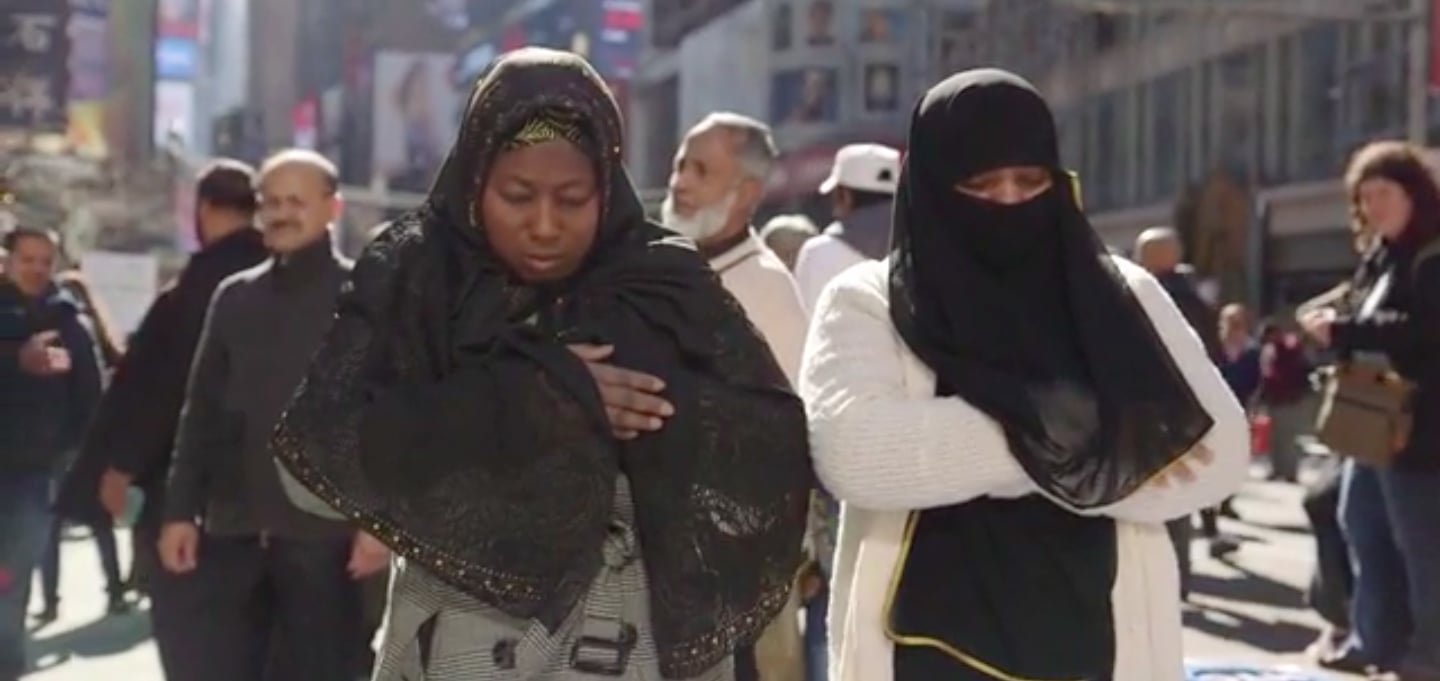 Yesterday in New York's Times Square, people of all races and religions gathered to say "today, I am a Muslim, too.
Protests have occurred almost daily since Donald Trump's inauguration on January 20th, and yesterday's, which attracted about 10,000 people, was billed as "a day of solidarity with our Muslim brothers and sisters in reaction to the vicious attacks by (President Donald Trump)."
Many celebrities and public figures were in attendance, including New York mayor Bill de Blasio, Susan Sarandon, and former First Daughter Chelsea Clinton, who tweeted that it was her 2-year-old daughter's first protest.
Thank you to all who organized #IAmAMuslimToo today - Charlotte's 1st protest rally. #NoBanNoWallNoRaids pic.twitter.com/5mSXGQtPJU

— Chelsea Clinton (@ChelseaClinton) February 19, 2017
As the protest went on, NBC worked through the crowd, asking participants what it means to be Muslim in America today. Here's what they had to say.