Ideas For What To Do On A Rainy Day in the Middle East
Why Doing These Things Will Make You Love Rainy Days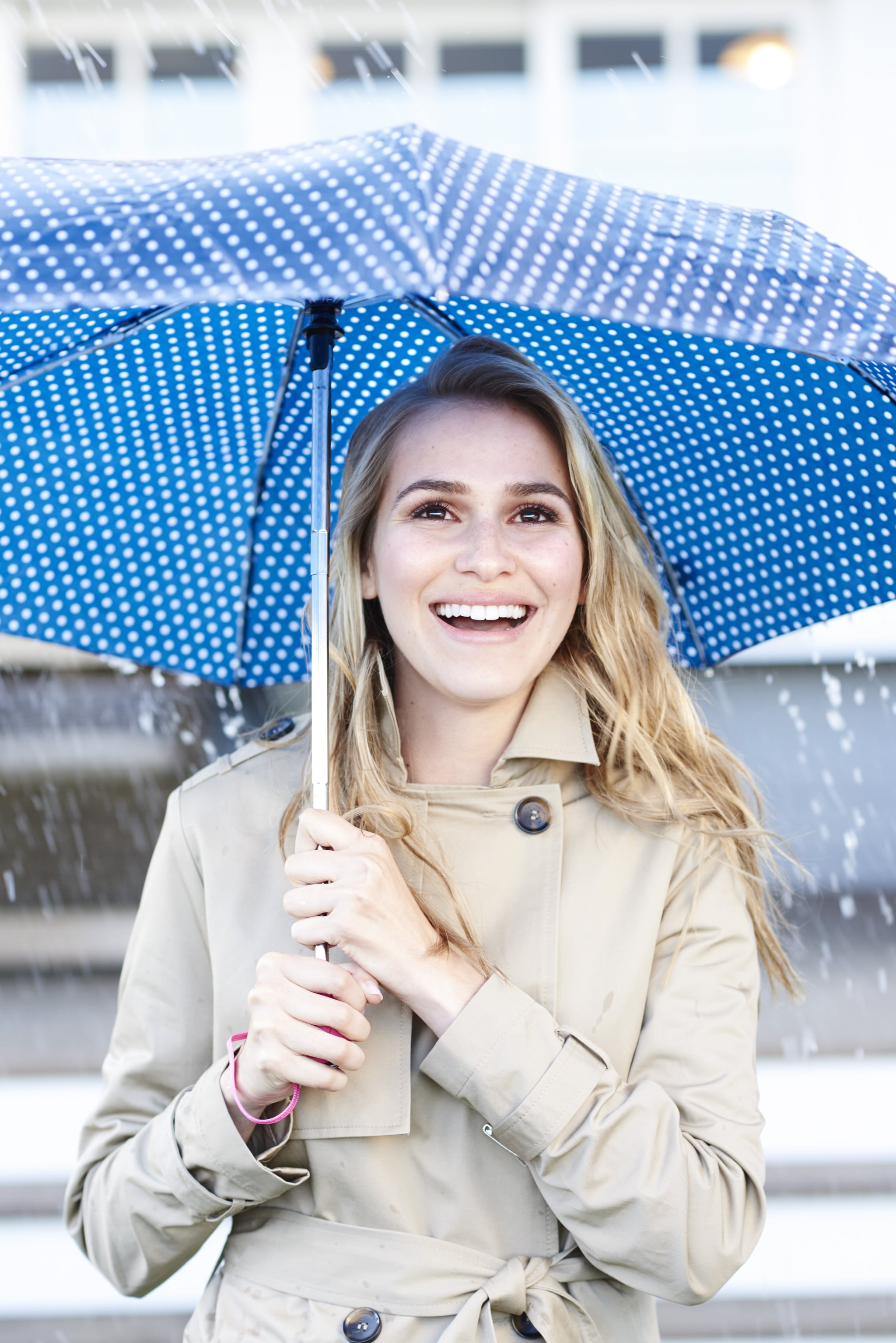 Dreary weather can catch us off-guard, who would have thought about investing in a waterproof laptop bag? That's why we have tips for surviving in the drizzle. But you'll love rainy days once you realize there are so many fun ways to make the most of the bad weather.
Dance in the rain
With rain being a rarity in these parts, sometimes you just have to make the most of it in a bizarre way. If you're bold, run into the streets and feel liberated getting soaked - there may be a few odd looks from passers by or you might make someone smile. Not feeling that adventurous, try the back yard or the outdoor communal in your building.
Recreate a movie scene
When Ryan Gosling and Rachel McAdams kiss in The Notebook or even a clip from Singin' In the Rain, there are so many iconic films with scenes in the rain that you'll think of when the skies open.
Netflix and chill
Speaking of movies, it's the perfect time to snuggle into the corner of the sofa or bury yourself in bed with multiple duvets and catch up on TV shows, plus your favorite flicks. Finding what you want just got so much easier with these Netflix hidden codes.
Cower in the fear of Zeus' power
When it the skies are rumbling and flashing, it's not the best time for storm scaredy cats. But you'll have an awesome time gazing at the crazy-looking patterns in the sky from your bedroom window. The safety of hiding between the sheets is only a few steps away.
Take to social media
Slowclap to Dubai's weather catching us off guard this morning. *runs off to buy umbrella*

— Bad kitty (@catattat) March 9, 2016
Good morning! It's a rainy Wednesday in Dubai. 💃💃💃☁☔#HeavyRain#UAE#Weather #MyDubai#thunder pic.twitter.com/OVQVhiYsLL

— bubbli ☆ (@M_Nadia1) March 9, 2016
Woke up to this! 😩😩😍😍😍 It actually IS raining in Dubai! This is so exciting! #MyDubai #DubaiRains #floodgates 🌧🌨🌩😭 pic.twitter.com/n9Pl5GdDAt

— August_XV♌ (@_SimplyCoco_) March 9, 2016
For endless entertainment, jump on Twitter or log into your Facebook account. It could be complaints from hapless drivers on the road or an amazing video of the rain from someone else's perspective. Join the rain party and chime in with social contributions.
Let's go shopping
Pick a completely sheltered location and hit the racks. There's never been a better time for some retail therapy and it's an ideal opportunity to buy that umbrella you never thought you'd need.
Find a last-minute spa day
Saunas, steam rooms and hot stones. If anyone's spending the day indoors, a gloomy day is the best time to snap up a discounted deal. Emerge feeling relaxed and in a much better mood than sleeping all day create.
Channel your inner Nigella
Get out that cookbook that's never been opened, check out a cool POPSUGAR recipe video or if you're already a pro in the kitchen, create a recipe book of your own.
Host game night
Board games are just for the holidays. Gather the girls and have some old school fun with Twister, Monopoly, drinks and snacks.
Catch up on reading
Switch the TV off and get stuck into a novel. Do it. Here are some fun feminist reads to inspire your choice.
Burn some extra calories
Try some of our rainy day workouts and feel better for it.
Finally DIY
When you've been meaning to screw that door handle back on for weeks now, and the beach is off limits, now's the time. When everything's complete, rewards come in the form of a large cup of hot chocolate.
Re-arrange your wardrobe
You know the drill - anything that's not been worn in the last last three months needs to be given away. Color code the rest of the closet or come up with outfit pairings that easily help you find your next perfect rainy day ensemble.