Japanese-Inspired Airbnb in Stinson Beach
You Can Relax at Your Own Little Japanese Retreat (Minus the Flight) For Only $170 a Night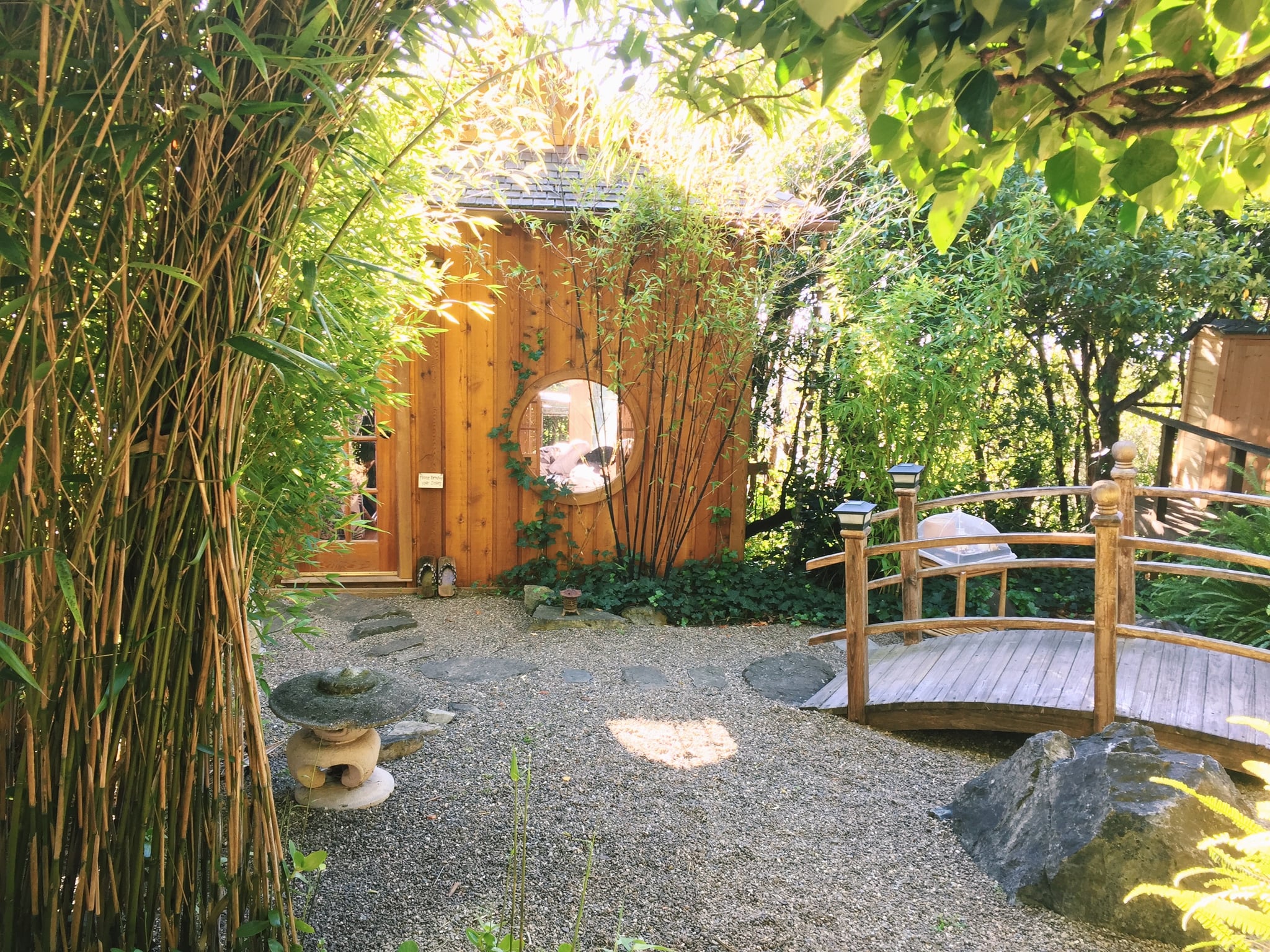 Let me just start off by saying that I love staying at Airbnbs. Not only do you get the comfort of staying at a home but oftentimes, you can enjoy a unique experience that a typical hotel won't be able to offer and at cheaper rates. With so many cool listings out there that are worth traveling to alone, you'll never find yourself short of incredible options. Instead of picking a destination, I picked an amazing Airbnb instead and my boyfriend and I followed it to Stinson Beach, CA, about an hour outside of our home city of San Francisco. Our mini three-day, two-night vacation ended up being more of an experience than a trip.
The Oceanview Retreat we had the pleasure of staying at has become quite a popular Airbnb with nearly 400 reviews. Its solid five-star rating is well-deserved, to say the least. Its nightly rate is a doable $170, and once I tell you about everything the home and its Superhost Margaux offers, you'll wonder why the price isn't even higher. The Japanese-inspired getaway is advertised as "serene and private," which is completely accurate, but the description and photos on Airbnb definitely don't do the place justice.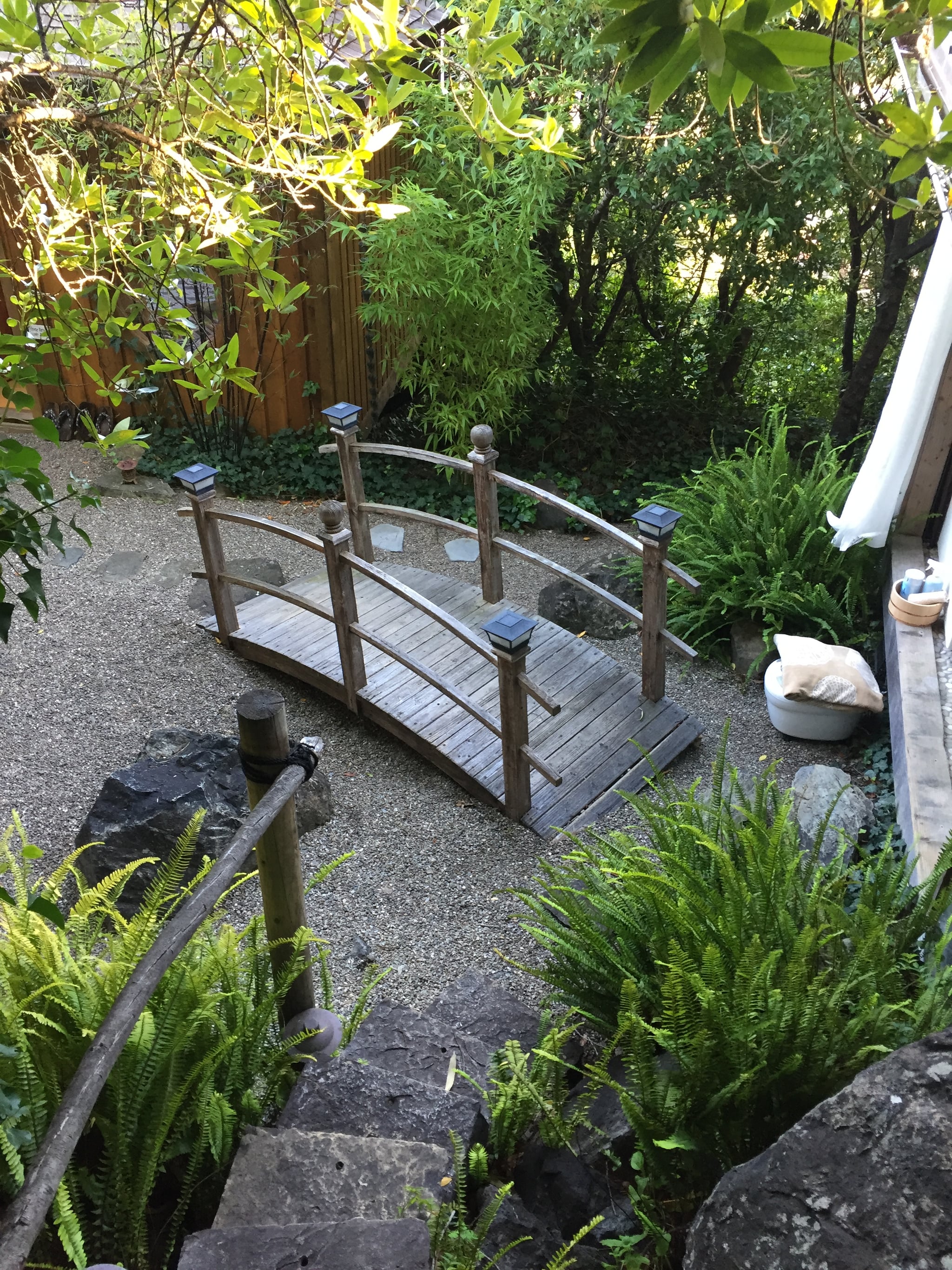 My boyfriend and I drove from the city to the quiet beach town where neither of us had been before and pulled up to a home hidden in foliage. We were instructed to walk down a separate pathway where we were quickly transported into our own little oasis. We were immediately greeted by a bridge that stood between the outdoor soaking tub and shower and bathroom and the cozy tree house. We knew we never wanted to leave just within that first minute. We made our way inside the home, and on the bed was a welcome package that included a bento box of treats and snacks, and a binder listing nearby restaurants (with printed menus!), attractions, and things to know about the property. Margaux really thought of everything from bug spray, coffee cream, and binoculars to see dolphins to kimono robes, geta sandals, and so much more.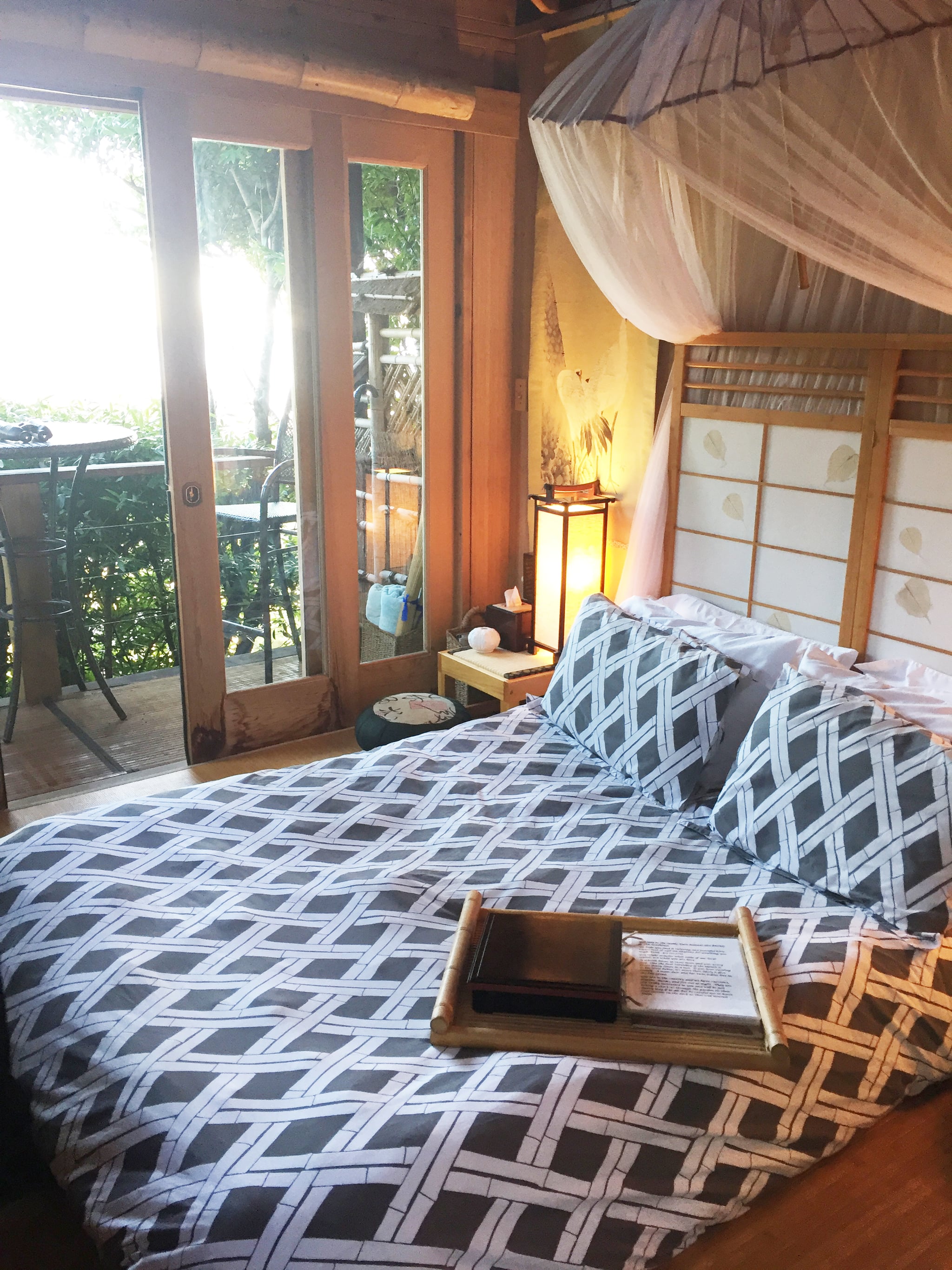 And even though she lives on site, we never once saw or heard her. Not even when she dropped off breakfast in front of our door each morning. Yup, I'm serious. The only time we communicated was via text when we arrived, and she asked us when we like our breakfast. Low and behold, as soon as we woke up, a covered tray of morning delicacies was waiting for us on a table she had brought out. This, my friends, was more than just a continental breakfast. Each day slightly varied but mainly consisted of parfaits, warm croissants with jams, fruit, quiche, and orange juice that was probably fresh squeezed with love.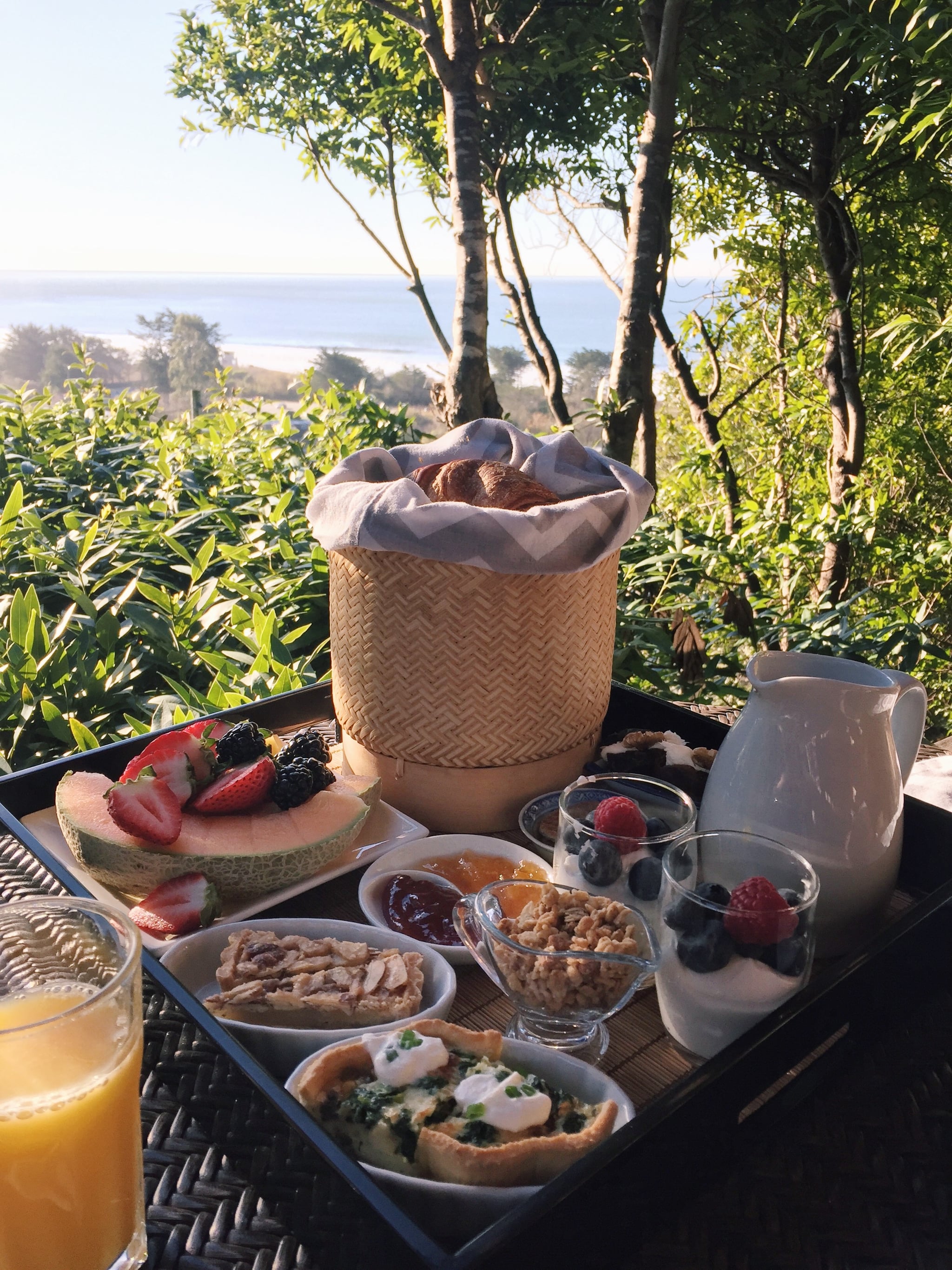 We enjoyed our royal spread on the patio overlooking the ocean, and I think that's about the exact moment when I realized what relaxation meant. The only sounds were of waves and birds, something you definitely can't get back in San Francisco. The beach was only a three-minute walk away, and it didn't even matter that there wasn't much to do in the town itself because we didn't want to set foot outside of our paradise, unless it was to take a bath in the Japanese soaking tub.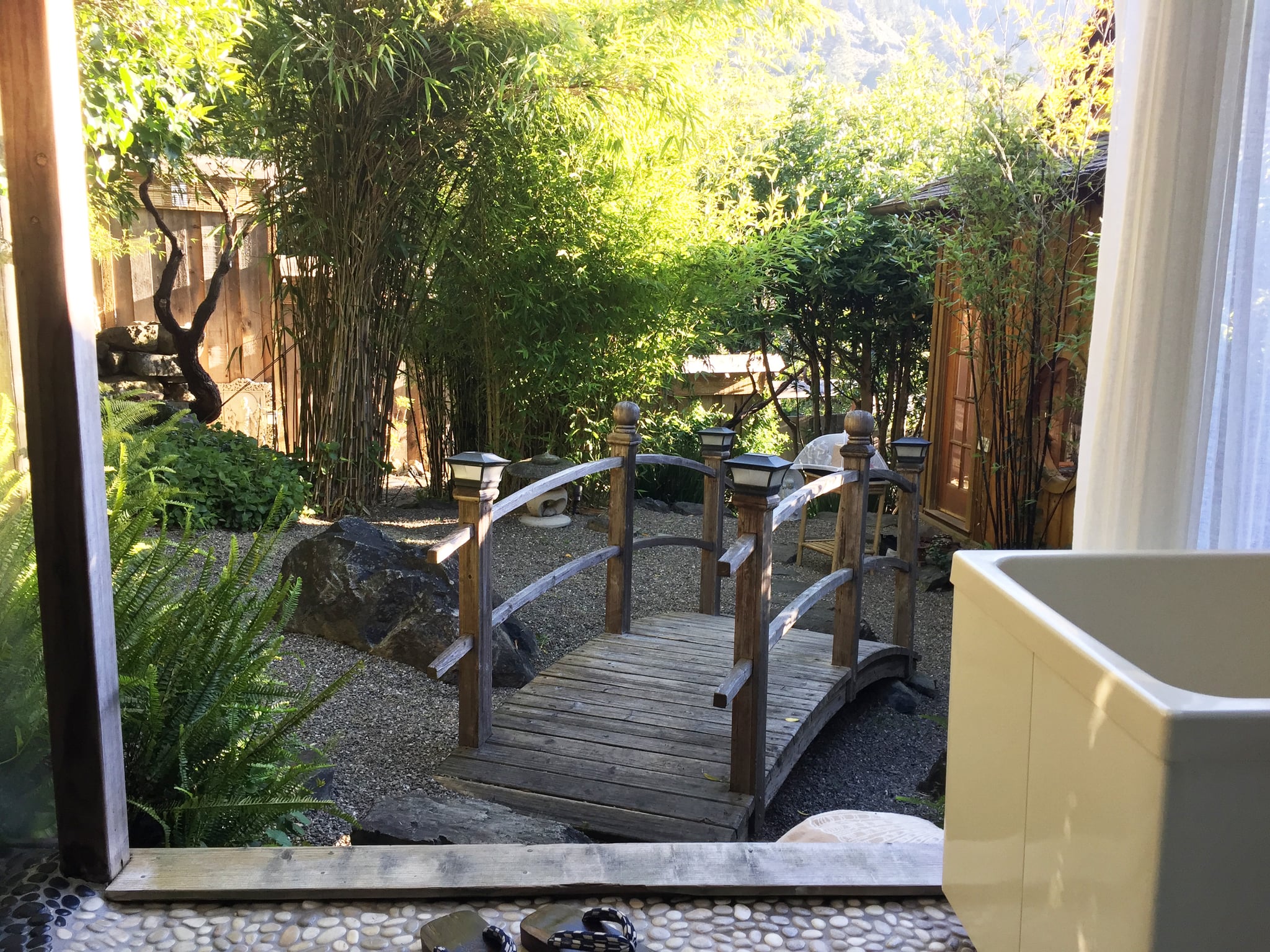 You'd start to think that indoor showers were underrated, too.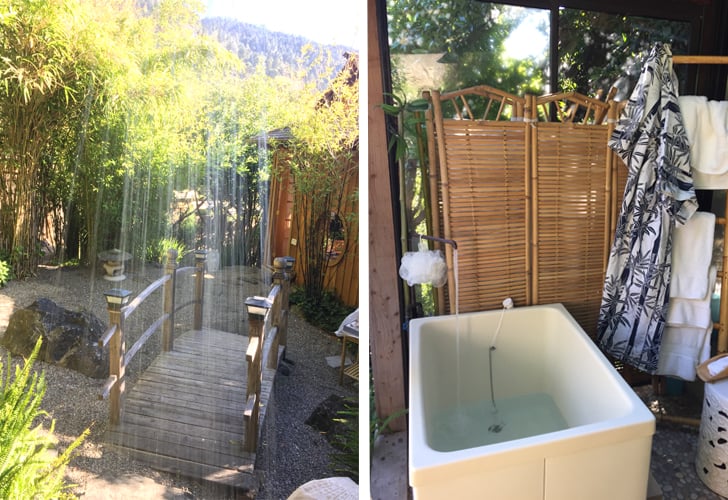 By the end of our stay, the two of us wished we were able to extend our reservation, but had to vacate the Oceanview Retreat for the next round of guests. We were so impressed by all of Margaux's efforts that we wrote her a nice little goodbye note, thanking her for her incredible hospitality. You can bet that we'll be back. And as people who love to get away but are restricted to a budget, this experience helped us realize that you don't need to hop on a plane to truly enjoy a vacation.
If you haven't booked your own trip to Stinson Beach already, fair warning that it's usually booked up to a few months in advance. So, start planning!
Image Source: POPSUGAR Photography / Nicole Yi