JetBlue Facts
These 14 JetBlue Facts Will Make You Love the Airline Even More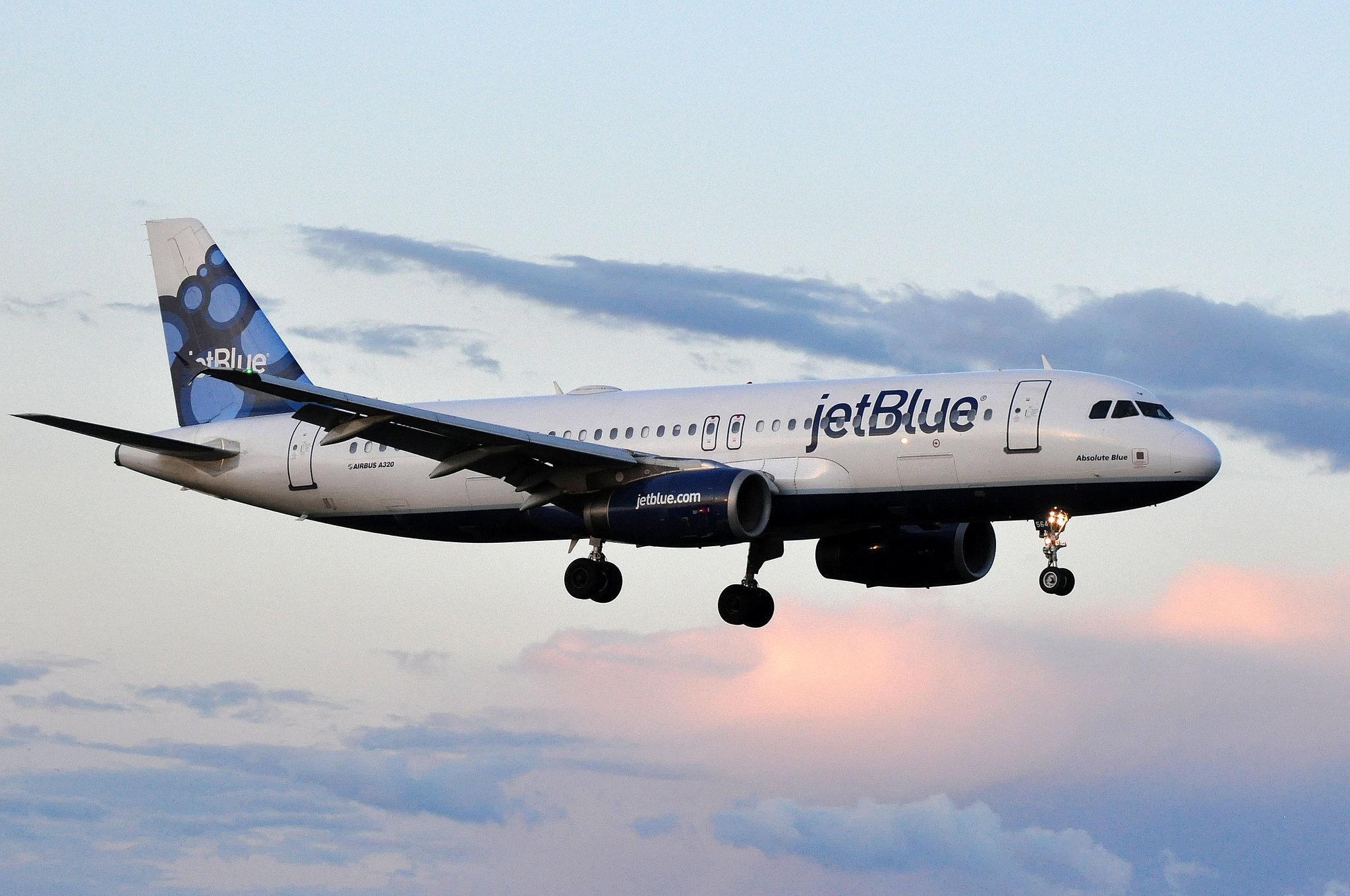 Image Source: Flickr user Eric Salard
Several years ago when I lived in Boston, I spent a lot of time flying back and forth to where my family lived in North Carolina. After a few trips with JetBlue, it became my go-to airline for the quick trip down the coast. Compared to other airlines I was accustomed to, I could stretch out in coach, the website for booking was so user-friendly, and the tickets were always on the cheap side. Even though I live on the West Coast now, I still stick to JetBlue (and Virgin America) for flights whenever I can, because I'm used to the amenities the airline offers, and I'm not all that willing to give them up now that I know what I'd be missing. From fun advertisements and promos and its new Mint first class program to extra legroom and free snacks, here are 14 facts you should know about JetBlue before flying that will make you appreciate the airline even more.
1. JetBlue offers the most legroom in coach out of any airline.
Compared to other US airlines and based on the average seat pitch, JetBlue's coach, or "core" as the company calls it, is definitely your best bet if you like space but don't want to pay extra for a seat upgrade.
2. The airline is known for its ample in-flight entertainment options.
Each passenger is provided with a personal TV to accompany their seat, and depending on the plane, they're either able to access 36-plus channels of DirecTV or 100-plus channels if you're on an A321. JetBlue passengers also can access a whopping 100-plus channels of XM Radio.
3. JetBlue has a total of 216 aircraft.
Out of these, 26 are A321s, 130 are A320s, and 60 are E190s.

4. Out of these 200-plus aircraft, 150-plus are equipped with Fly-Fi.
The plane's WiFi is the fastest free broadband service in the sky. The company has in-flight content partnerships with Amazon, Time Inc., The Wall Street Journal, Vice, and more.
5. If you check your bag online, you save money.
Your first checked bag is just $20 if you check it online beforehand or at a self-service kiosk. If you wait to check it at the ticket line, it's $25.
6. Redesigned aircraft interiors offer in-seat power and USB at every seat.
JetBlue's redesigned fleet of A320s now offer even more amenities, including increased coach legroom, free Fly-Fi from gate to gate, touchscreen TVs, movies on demand, and in-seat power and USB. What more can you ask for?!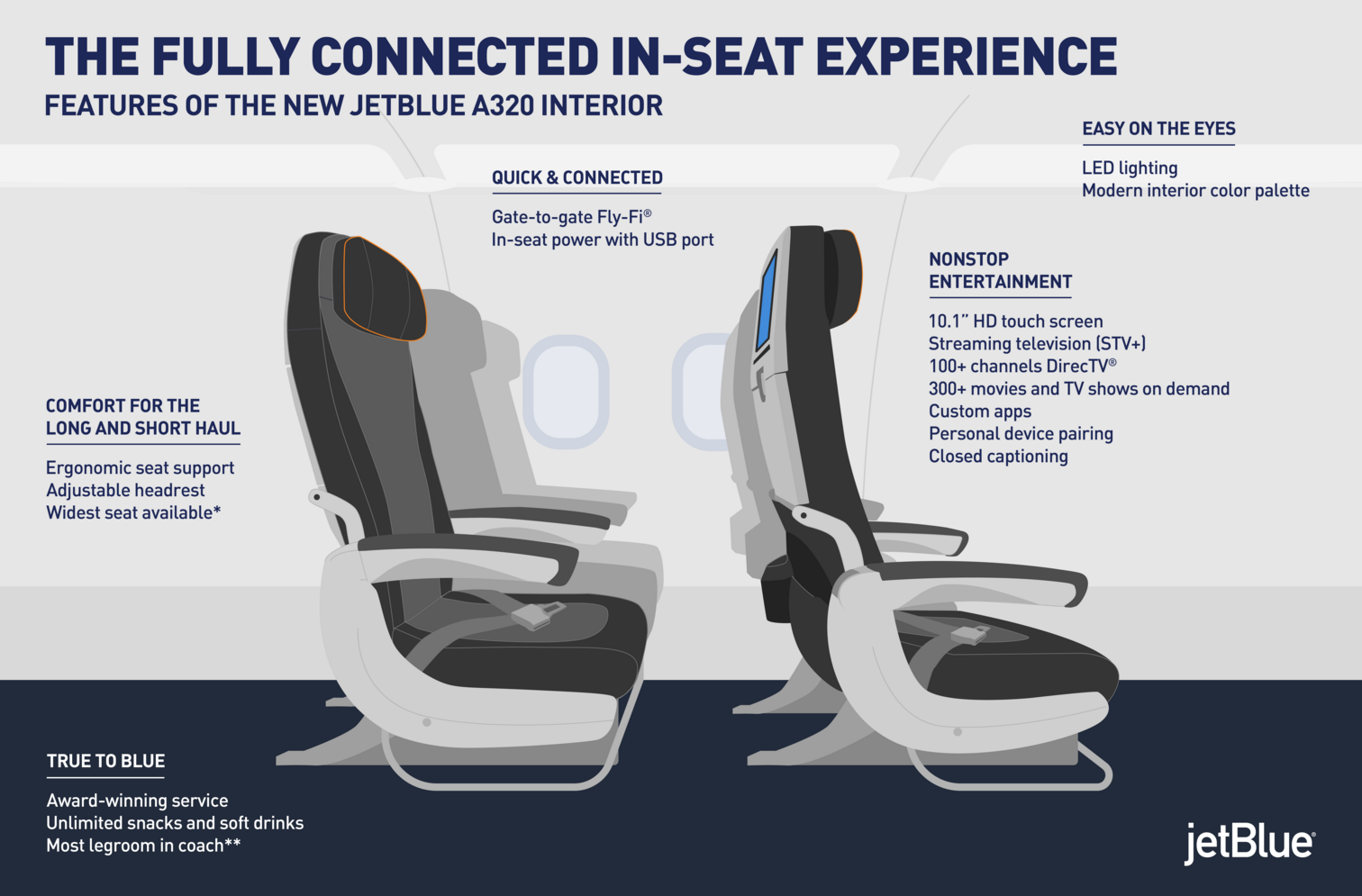 7. The airline is very accomodating to pets.
With its JetPaws program, customers will find it easy to book and fly with their beloved pets. What's even better — TrueBlue customers can actually earn major points (300 per flight!) by flying with their animal.
8. JetBlue flights provide FREE snacks.
The airline goes above and beyond your basic water and peanuts and offers unlimited brand-name snacks and beverages during your flight — free of charge. The airline also has a separate menu of food you have to pay for, but if you want to save money, you can still fill up without dropping any cash.
9. The airline now has a first-class option.
Although formerly known for keeping ticket costs down by offering only a coach seating option, JetBlue recently debuted its Mint Class experience. Fares begin at $599 one way, and the Mint Class perks are pretty sweet.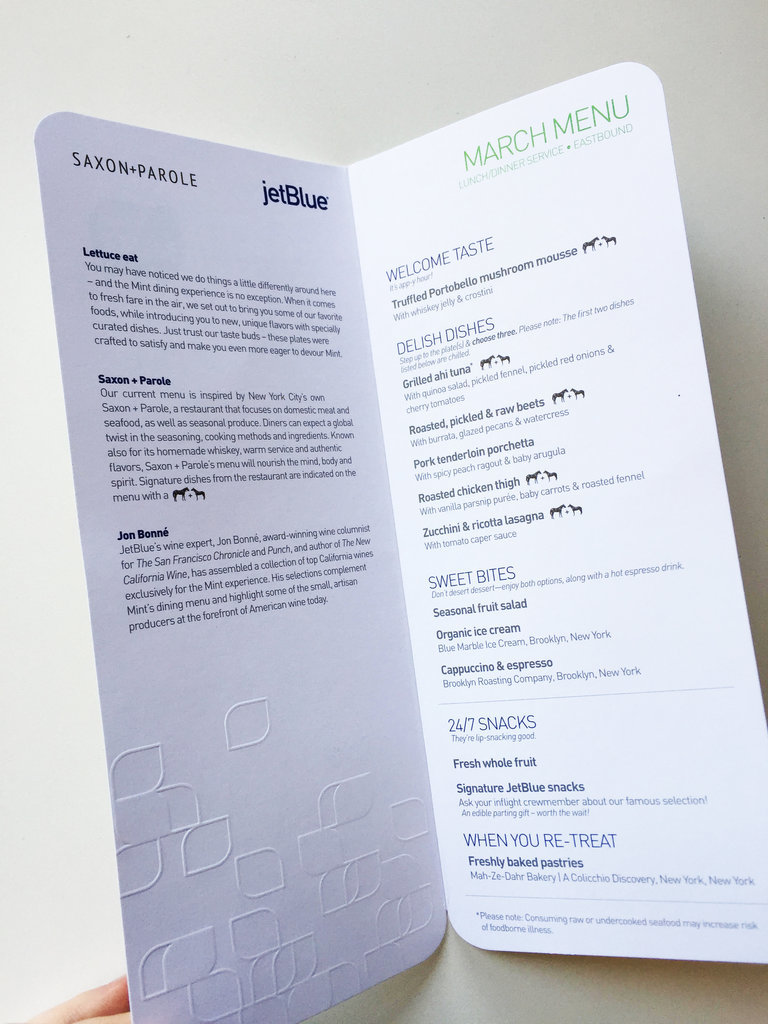 Image Source: POPSUGAR Photography / Tara Block
10. JetBlue's TrueBlue rewards program is SO good.
The program's motto is to "treat loyalty like royalty," and it does so by offering a ton of perks and rewards for being a member of TrueBlue. Users earn three points per every dollar spent, and when you book your flight on jetblue.com, you earn double, or at least six points per every dollar spent. You can even combine your points together with family, friends, roommates — it even lets you define what your JetBlue "family" is with the Family Pooling program! There is no expiration on using your points and no blackout dates.

11. In the event of a flight delay, JetBlue has a solid compensation plan.
The airline aims to "inspire humanity," and it follows this practice through its customer protection policies. Customers are compensated for flight delays based on the nature of the delay as well as the amount of time the delay ends up taking. The airline also has a printable Customer Bill of Rights people can reference if need be.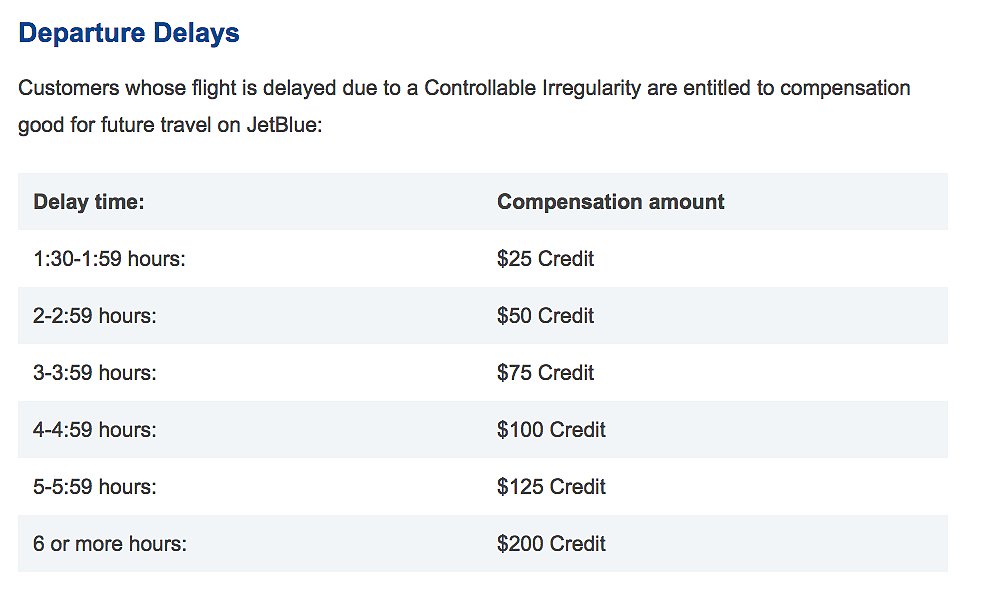 12. JetBlue has grown A LOT since its first flight in 2000.
The airline now flies to 95 cities, has more than 18,000 crew members, does 900 daily flights, and, in 2015, had 35 million customers.
13. The airline is the first ever to launch a foundation based on STEM education.
JetBlue provides grants for STEM education — or science, technology, engineering, and math education — in order to further "the airline's effort to place aviation top-of-mind as a career choice for students."
14. JetBlue is focused on keeping the company green.
The airline emphasizes the importance of sustainability and follows green procedures to reduce its "environmental footprint."