LinkedIn Launches Career Advice Feature
LinkedIn Launched a Career Advice Section to Help You Get Over Your Quarter Life Crisis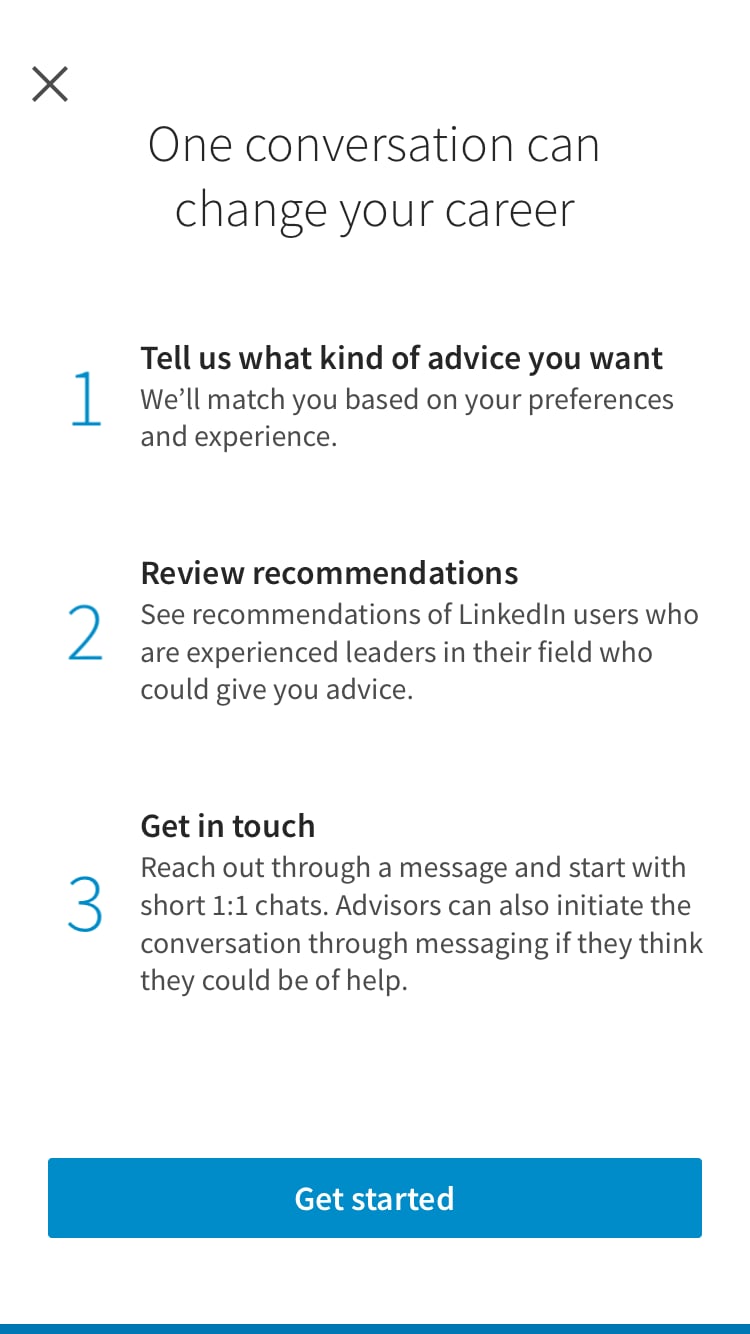 According to new research, a high 75 percent of LinkedIn users aged 25-33 feel like they're going through a bit of a quarter life crisis and don't know what on earth to do with their career. At the same time even more professionals would like to act as a mentor for the in need of advice when it comes to heir job. So LinkedIn's latest feature couldn't come soon enough.
The network's new Career Advice section can be accessed from the dashboard of your profile; all you have to do is click into the Career Advice hub where you can change preferences to be matched with people who have the same interests or experience.
LinkedIn's new feature is still in development but will soon be able to let you indicate which communities mentors want to focus on, then when a match is found, you'll be alerted and you can start messaging.
"With more than 546 million professionals in the LinkedIn community, there is no other place where you can access such a wide range of knowledge, skills and resources to help you reach your goals," Nada Enan, Senior Manager Marketing & PR, Middle East and North Africa, LinkedIn, said. "We've been piloting this feature in a few regions the past couple of months, and some great connections have already been made."
What a cool idea!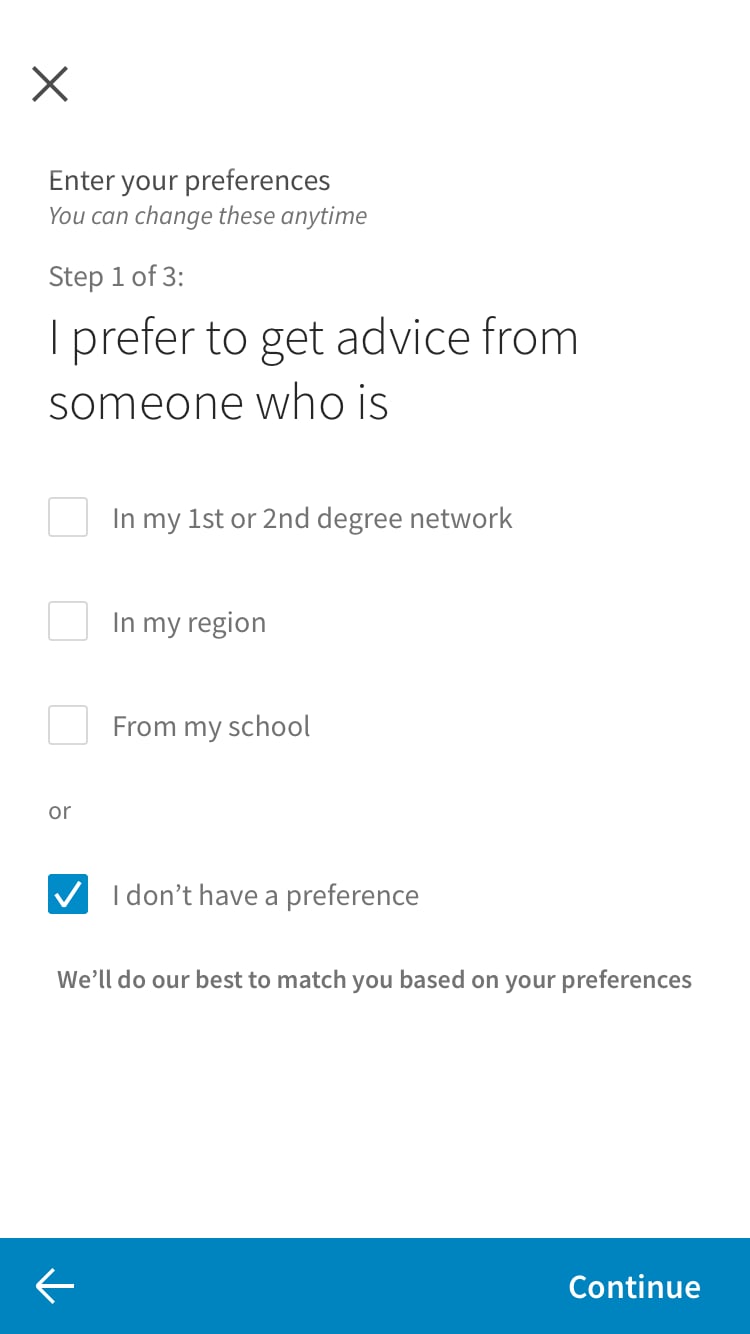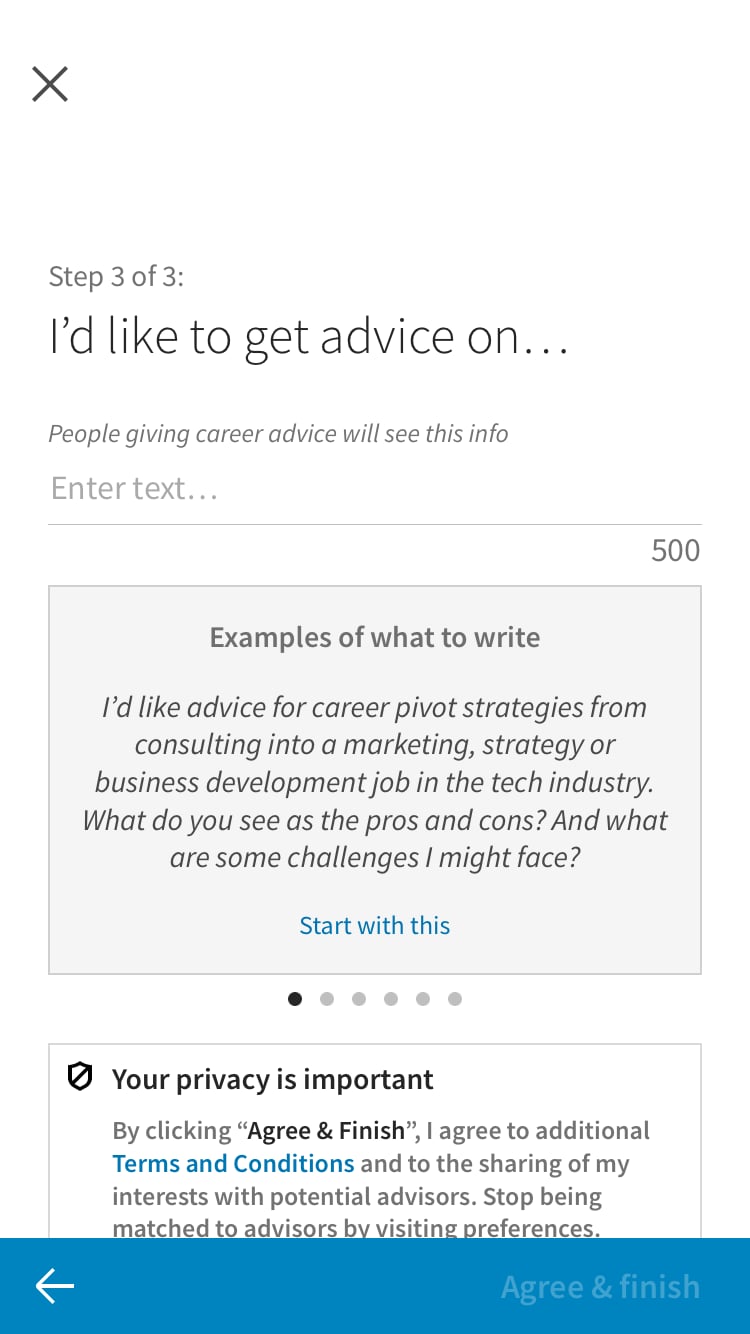 Image Source: LinkedIn