Marhaba Review
This Airport Service Treats You Like You're Flying First Class (Even When You're Economy)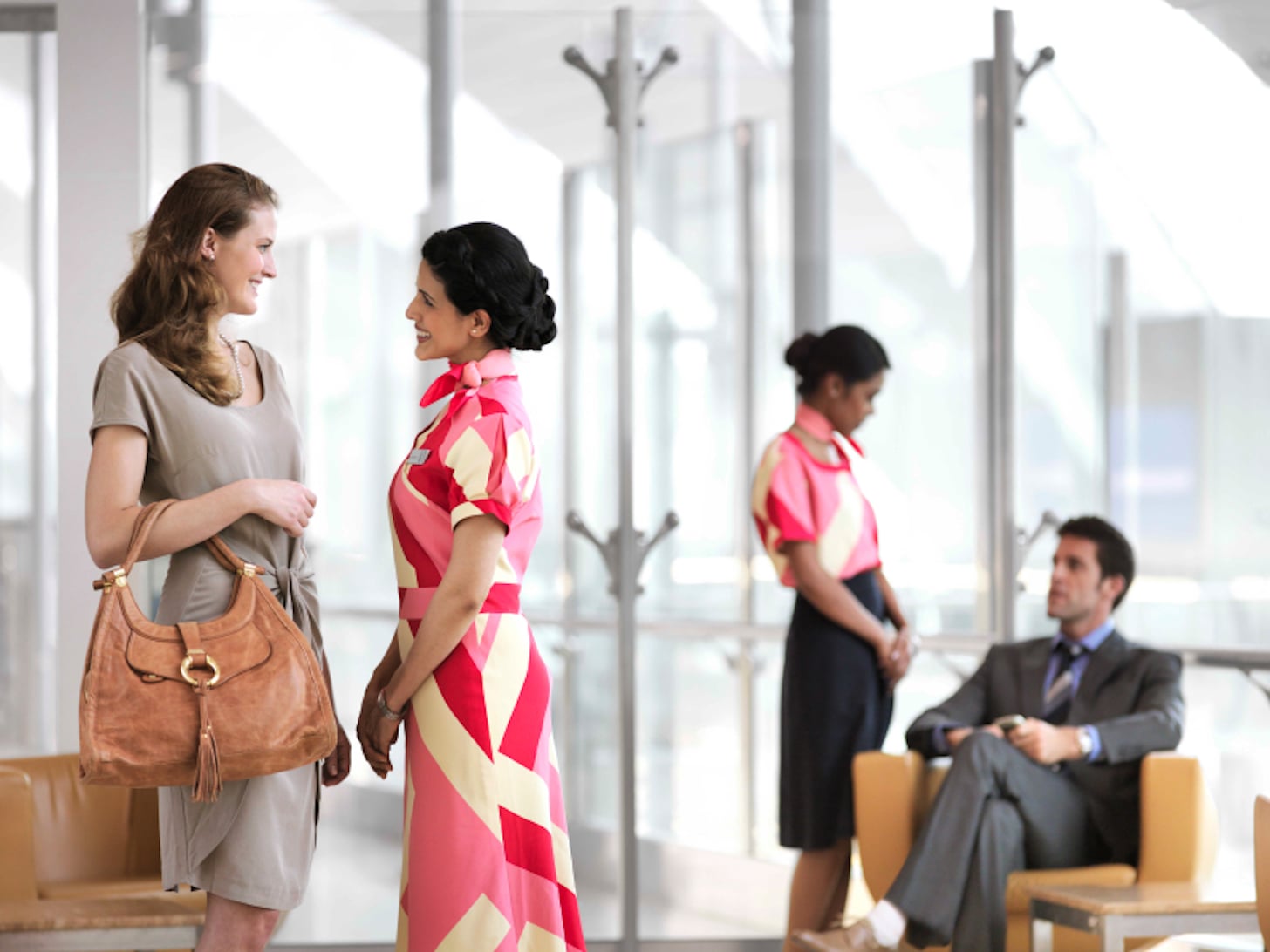 Flying First or Business Class, or being a part of an air miles rewards scheme that allows you to access special privileges, can make air travel 10 times more pleasant. Perks can include anything from priority boarding to a relaxing space with complimentary food and drink to enjoy before boarding the aircraft. While there are options to pay a fee on top of your regular ticket price for those add-ons when traveling, one service in Dubai goes the extra mile, making sure you're treated like royalty from your doorstep until you arrive at the boarding gate.
On a recent trip from Dubai to London, I tried the Marhaba service, something I'd used to help me through the immigration process when I visited Dubai for the first time (it also happened to be when I moved to the UAE). On entering the country it's great for speeding up the process of getting through customs, staff even help you get your bags off the luggage belt. But it's even better on the way out of the United Arab Emirates…
If you pick the Elite package from AED1102.50, a chauffeur will pick you up from home in a luxury car. Otherwise you can connect with your porter and a meet and greet escort from outside the terminal, before being fast-tracked through security by using the much less busy air crew lanes, like I did. The escort did everything from presenting my passport to the customs officer to picking me up from the Marhaba lounge (also used by Virgin Atlantic passengers) when it was time for boarding.
The main lounge was pretty full but through the other side to the Upper Class area was a much more serene section where people sipped on champagne while enjoying a breakfast from the hot and cold buffet. I especially loved how the private pods for solo travelers, with comfy chairs, a table and half glass walls that make you feel like you have some privacy without being totally excluded from other travelers, made me feel like I was flying in an Upper Class cabin.
For those who don't generally leave themselves with enough time to lounge around at the airport, I'd recommend the Gold package which doesn't grant lounge or chauffeur access but will get you through the tedious airport process in a flash.
See the website for more options.