Middle East's Largest Living Green Wall in Dubai
The Middle East's Largest Living Green Wall Could Help Reduce Temperatures in Dubai

The only way to deal with hot temperatures in Dubai is seemingly to stay inside or or escape to a cooler emirate like Ras Al Khaimah. But a new living wall in Dubai Wharf – the largest in the Middle East, just might have the answer to surviving summer.
Measuring up at 1,260 square meters and featuring over 80,000 plants (similar to 200 trees), the feature is as eco-friendly as it is pretty. It's estimated that it could offset a whopping 4.4 tons of carbon dioxide each year, filtering pollutants in the Dubai Creek area. While some already exist in air-conditioned shopping malls and airports, it can really work wonders outside by cooling the area by as much as 5 degrees Celsius.
Heat gets worse in an area when it's absorbed by building materials and asphalt roads because it emits that heat back into the atmosphere, but through evapotranspiration, the plants can help stop that.
We could definitely do with more of these in the region.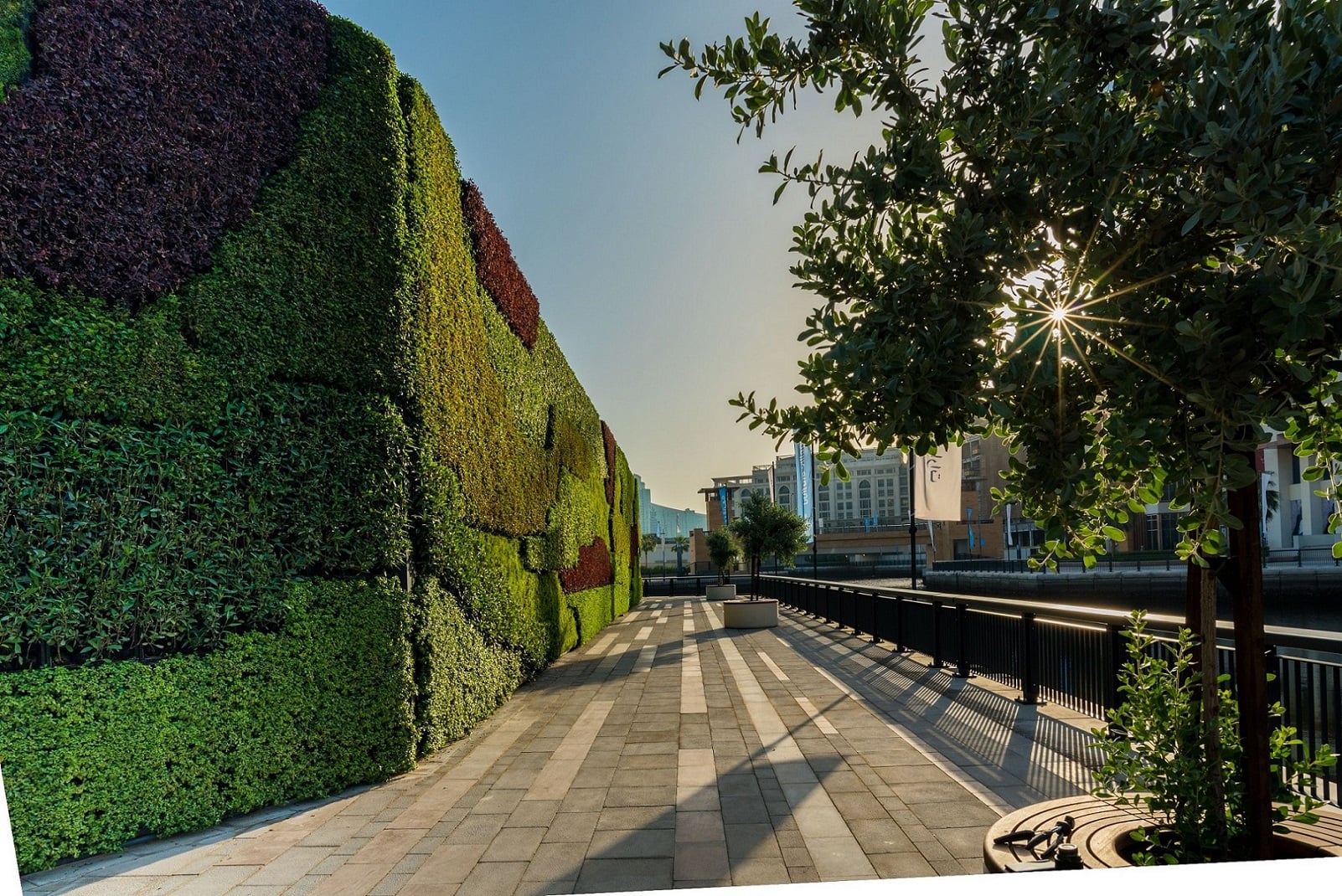 Image Source: Dubai Properties