Moxi Skate Team
Meet The New Girl Group Changing The Face of Skating Culture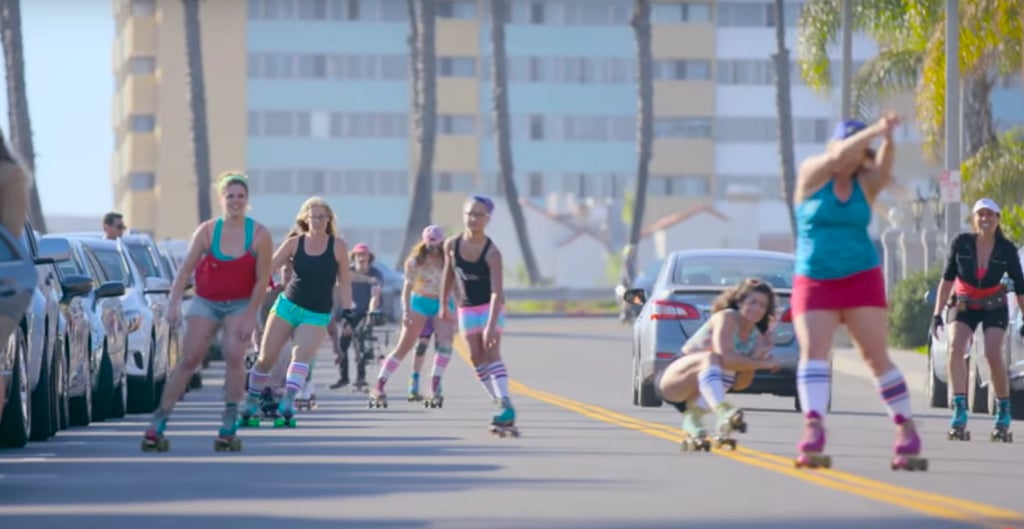 There's a cool new girl-gang taking over Long Beach, California, and it's not the kind you think.
The Moxi Skate Team is a group of female roller skaters, who are changing the sport of roller skating in the most inspiring way. In an interview with Refinery29, one member of the team spoke about the group: "We are tall and short; we are thick and skinny. The most important thing is we're all strong." The team got together to do one thing: roller-skate."
The girls call each other "skate sisters," and together, they're changing skate culture across the world by breaking down gender boundaries and proving that they can keep up with the best in the typically-male dominated world of skating.
Another team member described how when she first began going to skate parks it was "really intimidating." The parks were filled almost entirely by men on skateboards, and often, women on roller-skates weren't taken seriously or weren't given priority at the parks.
Coming together to form one seriously badass group has helped these women prove their skills, and has inspired others to come together have fun—while proving that there's no space off limits to women.
Dubai, in fact, has its own growing roller-derby scene, and Dubai Roller Derby opened as the first flat track roller derby league in the Gulf in January, 2013. Dubai Roller Derby is a non-profit organization which, according to the website is run 'for the skaters by the skaters,'and the first Roller Derby in the Gulf was held last April in Abu Dhabi. Though there are no current plans for another derby, last year's overwhelming response is an indicator that there's a desire for the sport in the region.
Until we develop a bigger skating community in the Middle East, meet the girls of the Moxi Skate team below, and check out some of their truly incredible skills.
Image Source: YouTube user Refinery29