Muslim Kids Bullied in School
In The U.S., Muslim Kids Are More Likely to be Bullied Than Anyone Else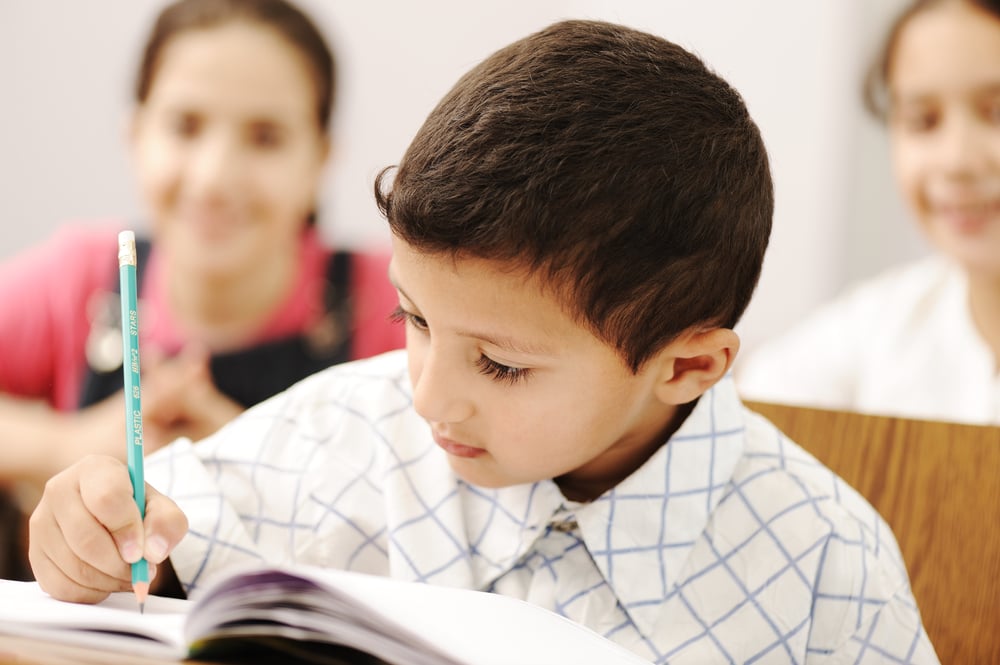 Just a few weeks after Donald Trump was sworn into office, Southern Poverty Law Center released a survey to evaluate what, if any, the impact of the new president was among schoolchildren. Trump's anti-Muslim rhetoric is certainly dangerous, and the questionnaire sought to understand the reach and the effect of his comments.
10,000 teachers, administrators, and counselors across the U.S. participated in the survey, and 90% of them reported that their "school's climate had been negatively impacted by Trump's election."
While officials pointed out specific incidents that they had witnessed, another survey conducted by the Institute for Social Policy and Understanding went even further, and asked parents of students in grades K-12 if their children had ever reported being bullied.
According to the study, "more than two in five (42 percent) Muslims with children in K–12 school report bullying of their children because of their faith, compared with 23 percent of Jews, 20 percent of Protestants, and 6 percent of Catholics." Further, it's not only playground bullying that affecting young Muslims: a teacher or school official has been involved in "one in four bullying incidents involving Muslims," according to parents.
The bullying is an additional stress-factor for Muslim students, and according to Farha Abbasi, an assistant professor of psychiatry and managing editor of the Journal of Muslim Mental Health, can be dangerous to both the mental and physical health of the students.
"Think of trauma and toxic stress as putting brick over brick on someone's shoulder," she explained to The Science of Us. "Right now, many Muslim children are carrying a very heavy burden and one more brick can be the breaking point."