Muslim Singer Quits The Voice
The Muslim Singer Who Wowed Judges on The Voice Has Quit the Show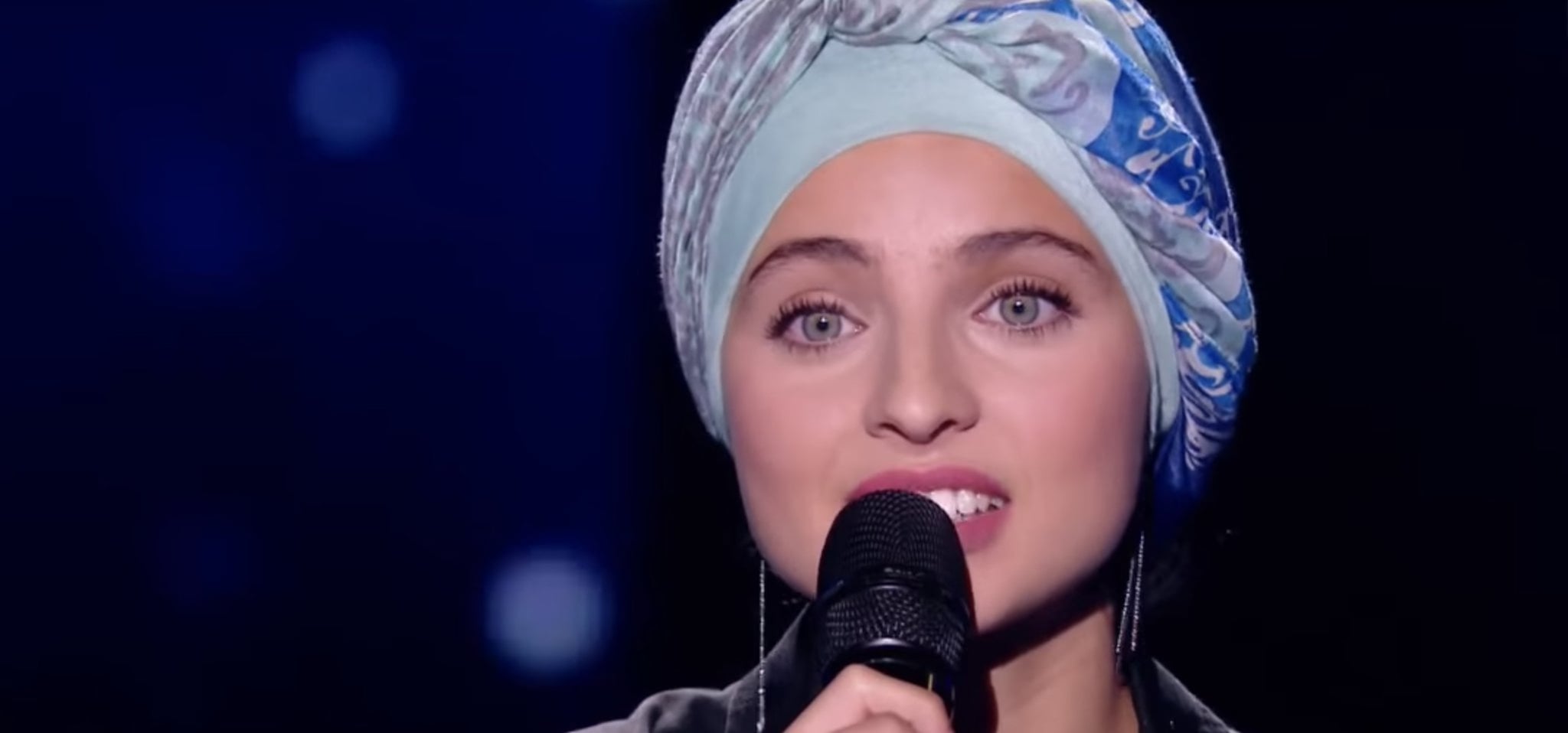 Just days after The Voice Kids wrapped up in the Middle East, another Arab sensation took the popular singing show by storm-- but this time, in France.
French-Syrian singer, Mennel Ibtissem, shocked the audience as well as the judges during the blind audition round. Performing Leonard Cohen's "Hallelujah," she wowed crowds...but no one was prepared for what came next.
As she wrapped up singing, she quickly changed and began singing the song from the top, entirely in Arabic.
By the end of her performance, all four judges turned their chairs around, giving the hijabi singer an enthusiastic yes.
In the week or so since her performance went viral, Mennel has cause a bit of a stir with some political remarks she posted on Twitter, and now, the singer has quit the competition.
After posting about France's 2016 terror attacks and Israel, the singer faced backlash for her comments, and announced her decision to quit the show shortly after.
In a video posted on Facebook she said: "I've never meant to hurt anyone and the idea that I would do it on purpose pains me a lot.
"[I'll] keep spreading my message of peace and tolerance, far from all types of fanaticism."
Though the posts have since been deleted, Mennel reportedly took to the social media platform to declare her support for Palestine, while also criticizing the French government.
Though she's no longer on The Voice, Mennel said in her Facebook videos that her musical career is far from over.
"This decision is not making an end to my musical career," she insisted. "Indeed, this decision is the condition of its accomplishment."