Nakheel Mall Dubai
This New Mega Mall in Dubai Is Almost Complete and You Can See Why It's Worth AED1.2Billion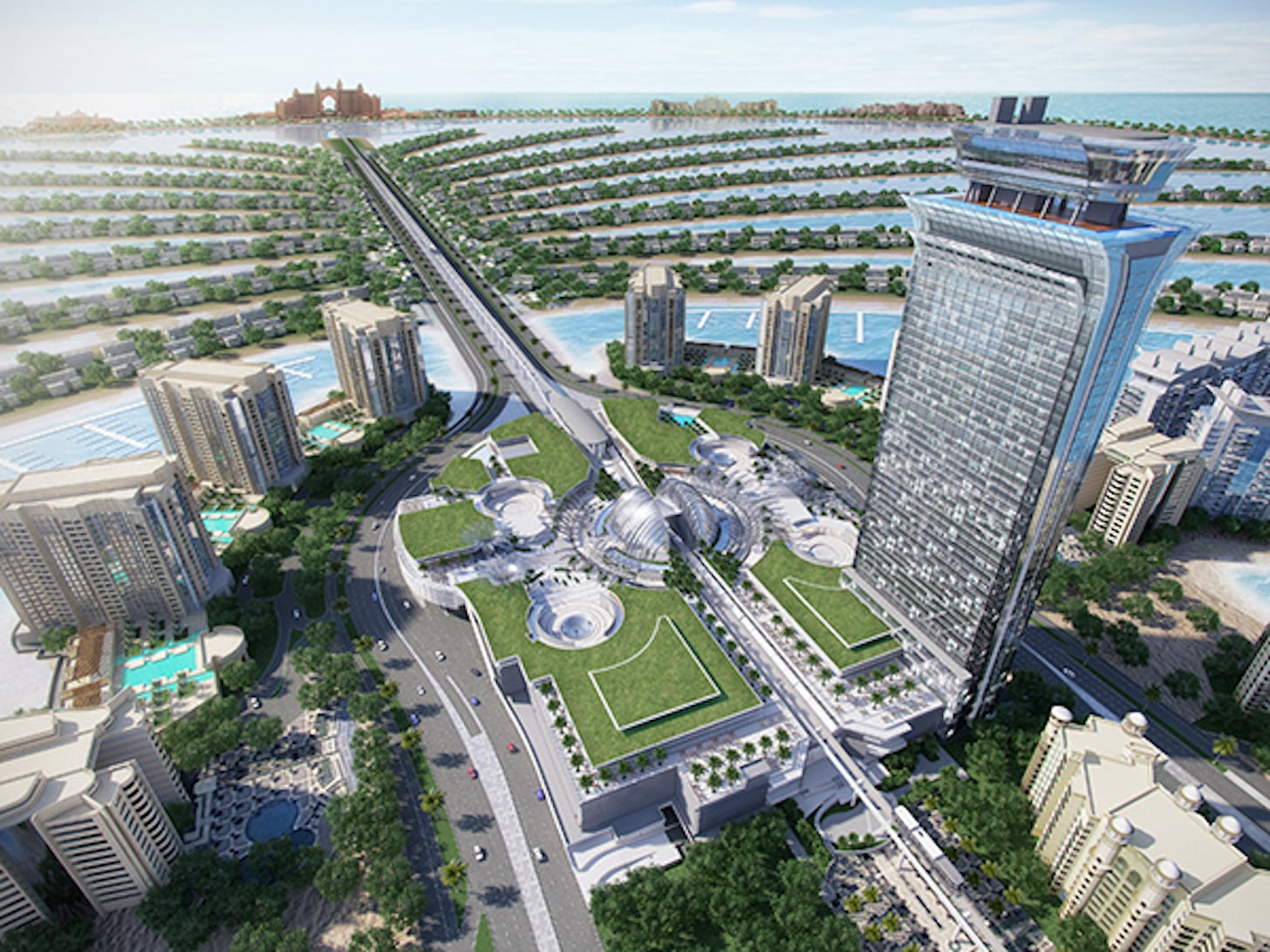 It always exciting to hear about new malls in the UAE. After all, they're a huge part of the Gulf country's culture. Shopping malls aren't just where you go to buy clothes, electronics and accessories, in the UAE it's where you go to take skiing lessons, ice skate, get spa treatments, visit the Aquarium, watch theater productions and exercise.
In the brutal summer months that start from as early as May and end as late as October, it's also where you'll find many kids flock to after school.
So when we heard that the AED1.2 billion Nakheel Mall on the Palm Jumeirah is nearing completion (it's 85 percent done!), we did a happy dance. Palm residents listen up! The retail and entertainment destination will include a 60,000 sq ft mall, 15-theater VOX Cinemas complex, 350 shops, restaurants and leisure attractions across five floors.
And if you thought it was just like any other mall in Dubai, you're in for a surprise. Nakheel Mall will have not one, but two fountains and two plunging waterfalls that fall 65ft into the mall. A fine dining restaurant on the roof plaza will givediners a jaw-dropping view of the island, Arabian Gulf and Dubai Skyline.
Those wanting to access the 240-meter-high public viewing deck of The Palm Tower (Nakheel's 52-story landmark hotel and residential building), can do so from the mall. But what about parking? We all know parking on the Palm is a nightmare. But Nakheel Mall is slated to have three underground parking levels with 4,000 spaces. No more driving around the parking and praying for an empty spot on the weekend.
Guess that's where you'll find us pretty soon!
AED1.2 billion Nakheel Mall 85 per cent completehttps://t.co/9HjQqQ3YxK pic.twitter.com/RhhXgpDNzn

— Dubai Media Office (@DXBMediaOffice) March 5, 2018