New Bengal Barbecue Dining Area in Disneyland
There's an Air-Conditioned Oasis in Disneyland Where You Can Charge Your Phone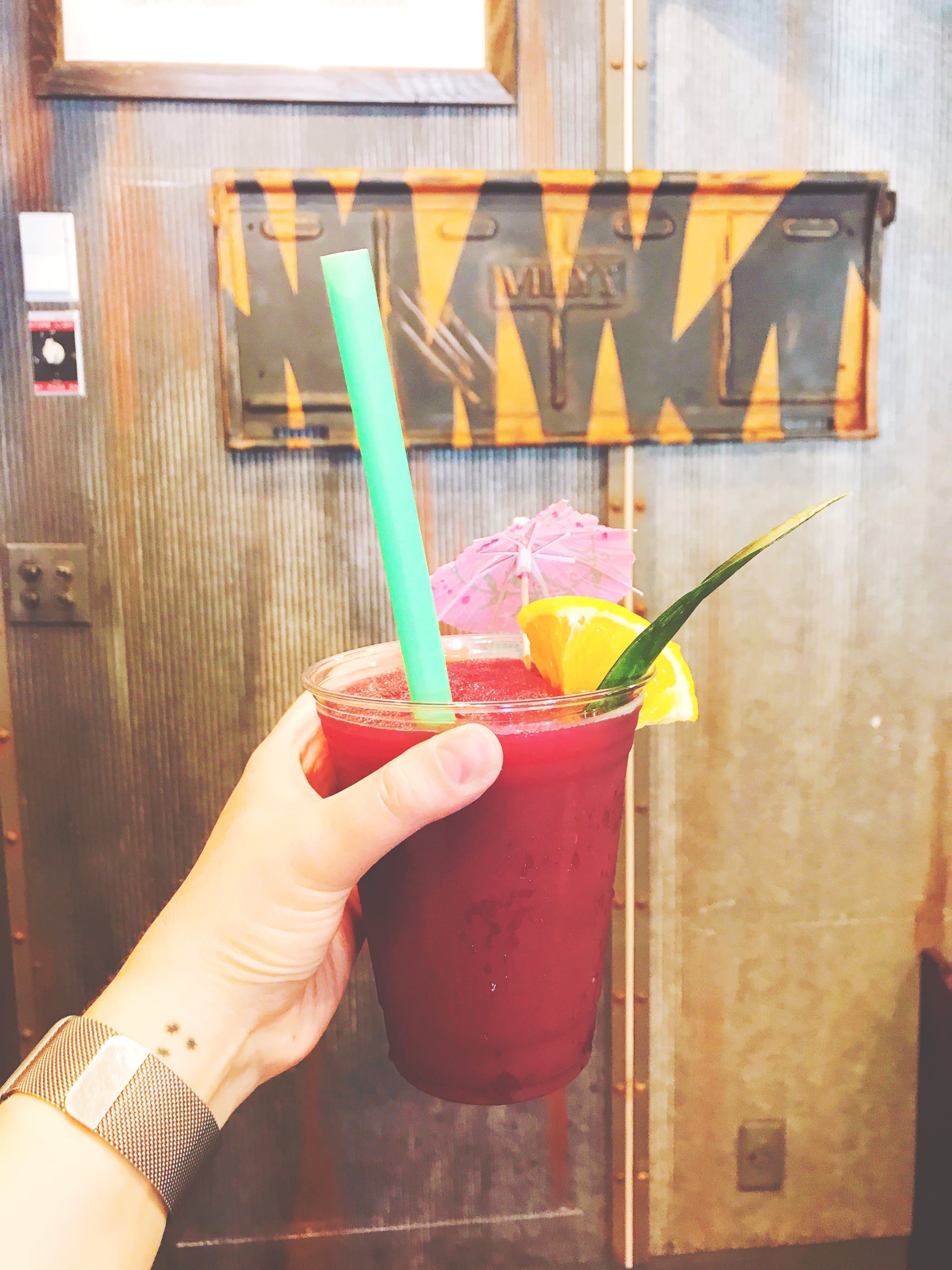 Image Source: POPSUGAR Photography / Tara Block
Holy moly, everyone. I found the holy grail at Disneyland. Good food plus air-conditioning plus (free) electrical outlets! Yes, it exists. Disney did some much-needed rearranging in Adventureland, and it will make your next trip to the park 100 times better.
My favorite spot to grab a quick, delicious, and affordable bite to eat at Disneyland has always been Bengal Barbecue. From spicy and tender beef to sweet and tangy chicken (plus superyummy bacon-wrapped asparagus), this tiny skewer spot has grown in popularity so much that the area around it, near the Indiana Jones and the Jungle Cruise attractions, has become packed to the point of insanity over the years. But no longer! The gift shops (Indiana Jones Adventure Outpost and South Seas Traders) next to Bengal Barbecue have now been converted to a large, open dining area. The Tropical Imports shop across the way has also been moved into the corner of the dining area with its old location now housing a sea of strollers, clearing out the path through Adventureland even more.
This dining area is a straight-up godsend. It's air-conditioned, spacious, and, most importantly, I found a corner table next to an electrical outlet where I could charge my phone while enjoying a Jungle Julep. Considering the outlets at the park are few and far between (unless you pay for a charging station locker in Main Street), this is a true treat. But the cat's out of the bag — if you're looking for the perfect place to recharge, both literally and figuratively, this is it.


Image Source: POPSUGAR Photography / Tara Block