New Year's Eve Dubai 2018
New Year's Eve in Dubai Will Look Very Different This Year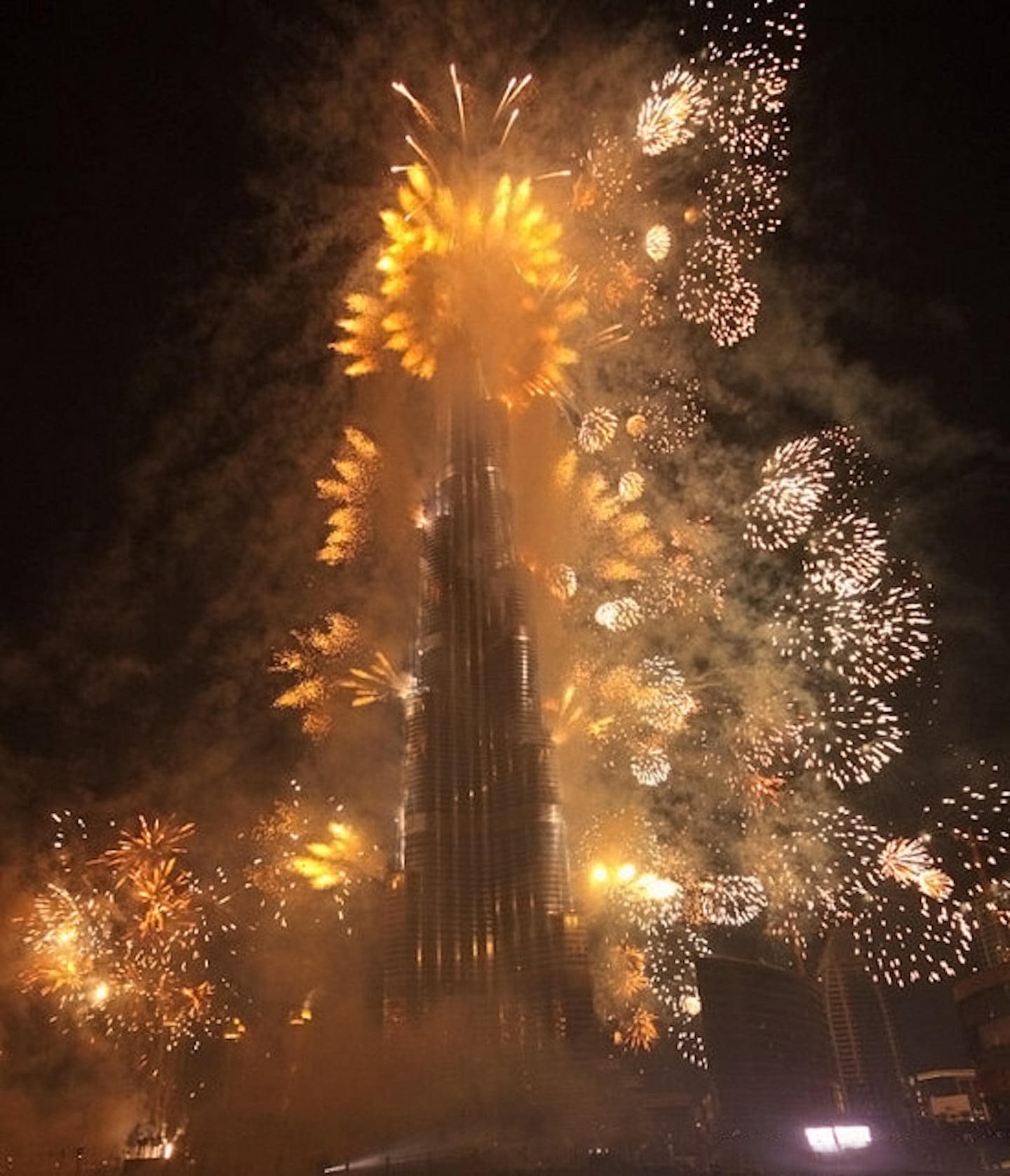 The Burj Khalifa is home to one of the most iconic New Year's firework displays in the world, but this year, things will look a bit different in Downtown Dubai.
In a Tweet, Emaar announced that the traditional firework show--which usually draws millions of visitors from around the globe--will be replaced by a laser light show on New Year's Eve.
Say goodbye to the old & hello to the new as we #LightUp2018 in #DowntownDubai this #MyDubaiNewYear! pic.twitter.com/Sv0f6dX738

— Downtown Dubai (@MyDowntownDubai) December 8, 2017
"The celebration last year was seamless and welcomed millions of visitors globally. This year, we have a very exciting concept, Light Up 2018, that will delight the world. We will provide more details towards the event," Emaar continued to explain.
In addition to the Burj Khalifa, other Emaar buildings in Downtown Dubai will be used as a backdrop for the laser show. Emaar also promises that viewers can expect "several surprises" throughout the evening.
If you still would prefer a more traditional New Year's celebration, there will be a large firework show at Dubai Festival City Mall, and free entertainment will begin in Festival City at 7 p.m. on December 31. Fireworks will light up the sky at 9, 10, 11, and midnight.
Though there's not much more info on what exactly Emaar's new light show will comprise of, the company has said that it will unveil further details as we get closer to the event.