Night Swimming to be Allowed in Dubai
Night Swimming In Dubai is About to Become a Big Thing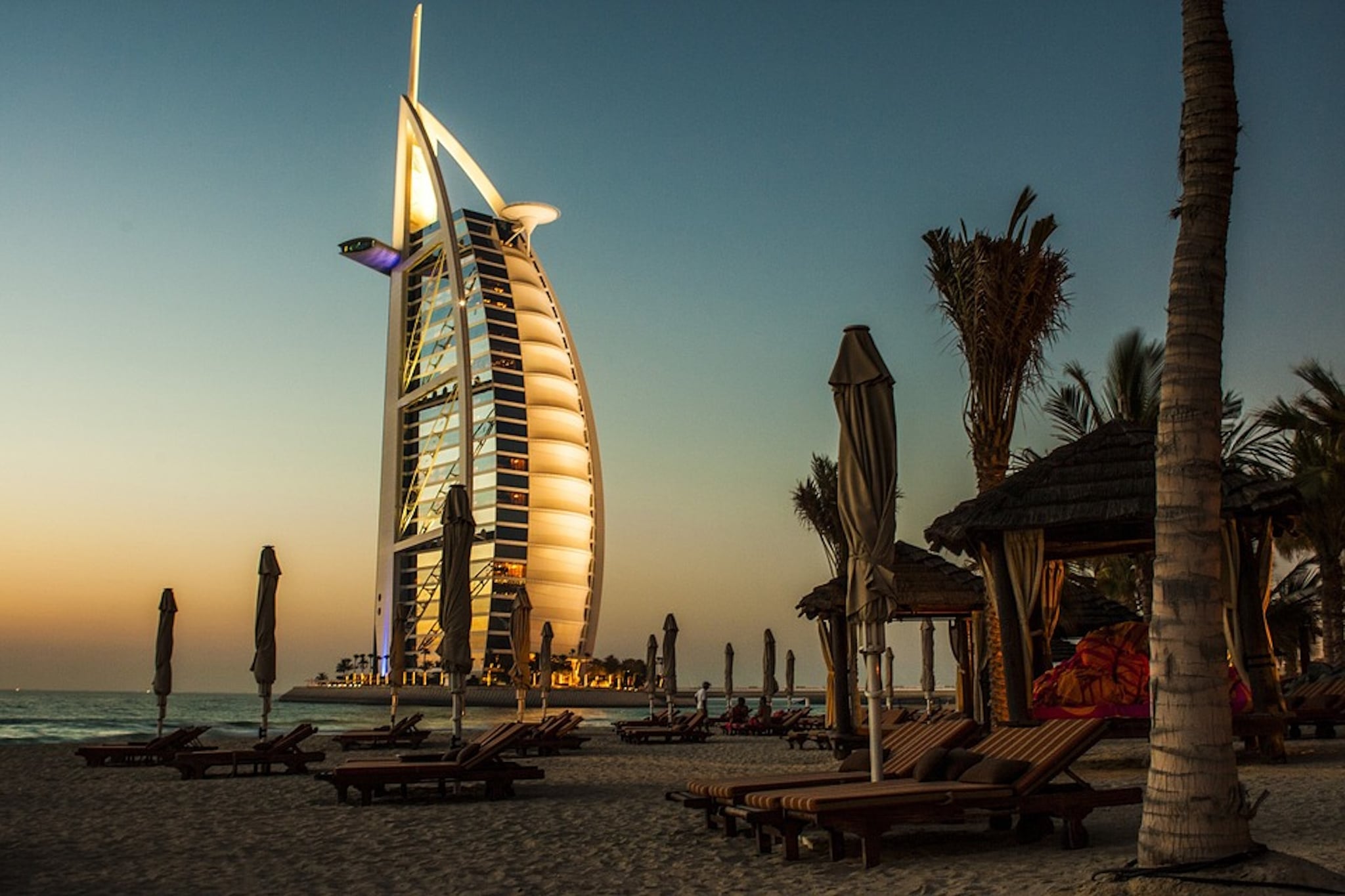 Night swimming is fun...splashing around in dark waters isn't always the safest idea.
Now, a new project from D Idea Media, is making Dubai beaches safer than ever, whether you're just hanging out, going for a stroll along the shore, or even taking a dip.
The company is installing smart poles at beaches across the city, and two have already been put into place, both on the Umm Suqeim Beach, about a kilometer away from the Burj Al Arab.
For now, the two poles are part of a pilot program, which, if proven successful, will lead to the installation of more poles at other beaches. According to Gulf News, "the pilot project is aimed at illuminating the beach areas after sunset so that authorities can consider allowing night swimming." Night swimming is not currently allowed at Dubai beaches.
The poles are 12 meters high and are positioned 25 meters away from the sea. They can illuminate the water for up to 30 meters. In addition to allowing beach-goers to enjoy the sea after-hours, the designers of the poles hope to create the world's first "Smart Beach" in Dubai. The poles are powered by solar energy, and each features a digital screen that will show weather warnings, such as flags indicating safe swimming conditions.
The poles are just another way the city's beaches are going high-tech: last year, Dubai saw it's first robotic lifeguards. What's next?!
Image Source: MaxPixel