Office Essentials to Beat the Heat
Keep These 6 Things on Your Desk to Avoid the Summer Heat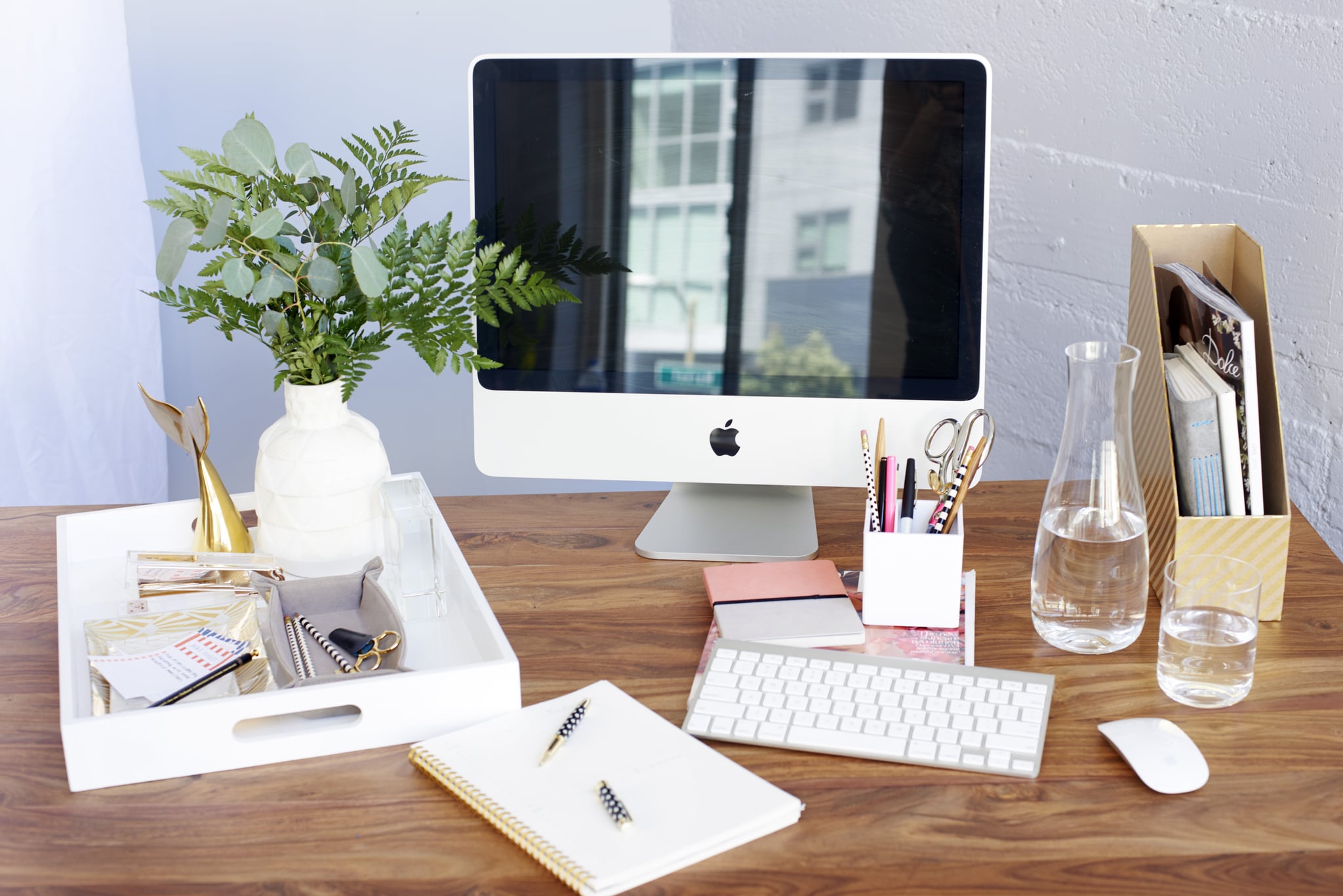 Summer is coming! Over the past week or so, temperatures have really started to spike, and it's clear that this may be the last weekend of bearable weather. With numbers creeping into the high 30s and low 40s, it's the time of year when we start trying to seriously minimize the time we spend outside-- especially during the work day. In order to avoid going outside as much as possible, we've rounded up all the essentials that you'll want to keep at your desk this summer.
Deodorant
This may seem like an obvious one, but it's certainly the most important. There's nothing worse than popping out of the office for a meeting and returning drenched in sweat-- with no way to fix it. Deodorant wipes are a good quick-fix for even the sweatiest of situations, and US-based brand Pacifica makes some of the best smelling (and best packaged) wipes on the market! (Bonus: they're aluminum free!)
A clean shirt
A spare white tee or tank can come in handy for a number of reasons. Spill something on your shirt? Do a quick change. Don't like what you're wearing? At least you have a backup. During the summer, a spare shirt is essential, though, for those unexpected (but unavoidable) very-sweaty-moments.
A sweater
A sweater in desert summer heat? Yes, please! Even though it's unbearable outside, the AC can make being indoors just as unpleasant. Keep a sweater or a long-sleeved shirt at your desk to make sure you're not freezing at the office in your summer-wear.
Phone Numbers
Storing the numbers of key delivery services in your phone is a must-do for the summer. Whether it's the number of a taxi sercive so you don't have to spend time hailing one, or the number of your local supermarket to get water delivered in bulk, make sure to fill your phonebooks with all your favorties this summer.
Snacks
You're bound to get hungry during the long work-day, but during the hot months, it's important to keep snacks close at hand so you won't have to run out for supplies. Pretzels, chips, or nuts keep well in a dry, cool desk drawer.

Cash
Obviously cash is an essential year round. You're bound to order more things to be delivered during the hot months, though, and there's nothing worse than hearing the words "no card machine" when you're dying for a six-pack of Diet Coke.
Oil Absorbing Sheets
Though oil absorbing sheets are meant to dry up excess oil on the t-zone, they also do wonders for mopping up sweat after a stroll outside. Try keeping Clean and Clear's Portable Oil Absorbing Sheets in your desk drawer to make sure you never have a greasy mishap.
Image Source: POPSUGAR Photography/ Jay Payne