Our Lady of Harissa Lebanon
Find Out Why This Statue of The Virgin Mary is A Symbol of Unity For Lebanon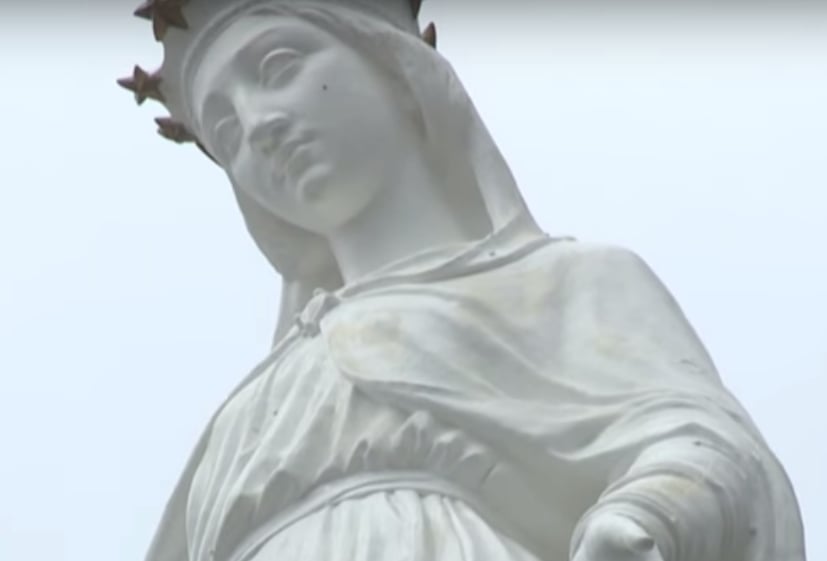 Though the Shrine of Our Lady of Lebanon is a Catholic icon, Muslims, too, flock to this centuries-old site.
Located in Harissa, Lebanon, this statue has been attracting visitors since opening in 1908, and is considered "a symbol of unity" for Lebanese people. In a new video produced by the Catholic News Service, the shrine's rector, Father Younen Obeid, said that Muslims visit the statue not only as tourists, but to pray, as well. 
According to Father Obeid, Muslims seem to have a lot of respect for the state of Mary, especially throughout the month of May, when Catholics around the world honor the Virgin Mary. 
As reported by the Huffington Post, "This respect stems directly from the Quran, the holy book of Islam, which references Mary 37 times — even more occasions than the Bible. The 19th chapter of the Quran is in fact named after Mary and tells the story of her life and how she came to give birth to Jesus, though Islam does not hold the belief of Jesus's divinity."
Watch the video below to learn more about this unifying holy site! 
Image Source: Youtube