Petra BASE Jump
This May Be the Most Epic BASE Jump Yet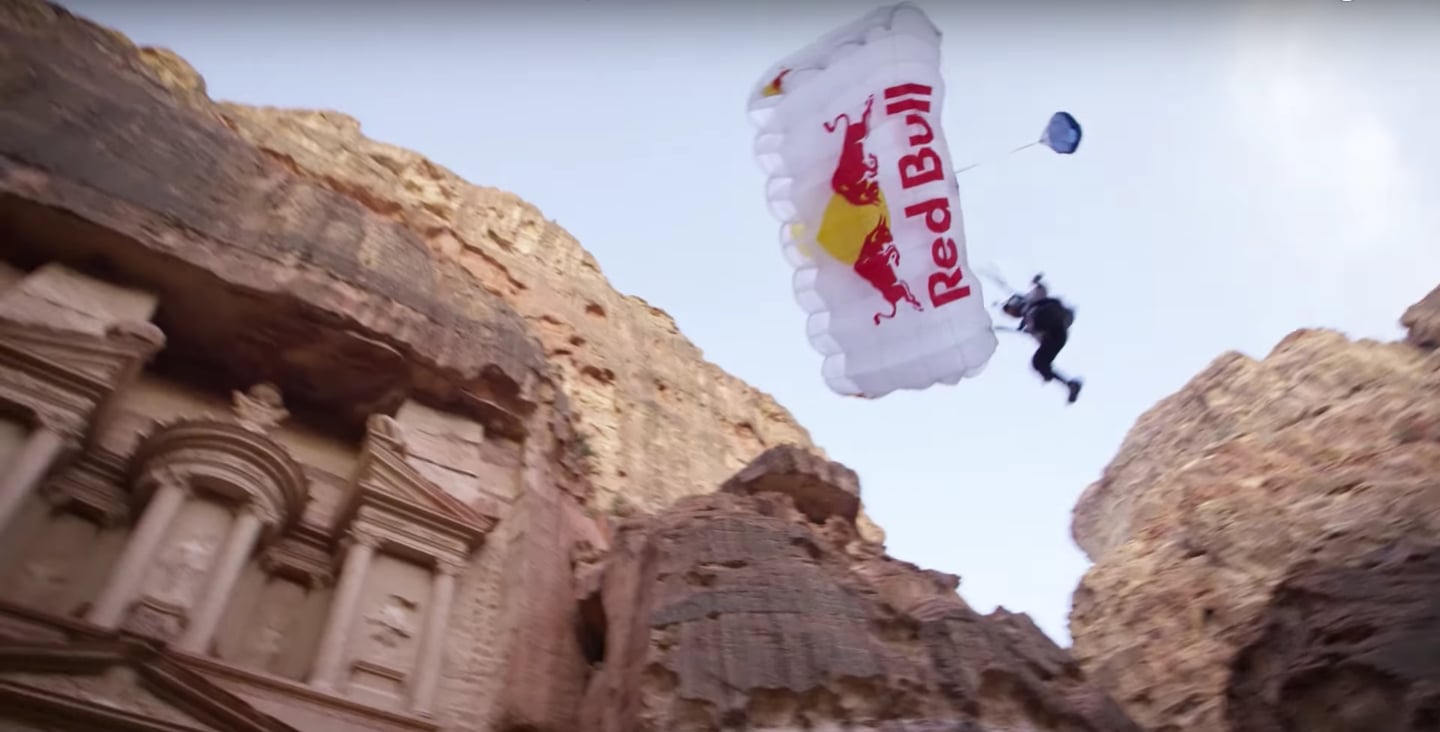 We've seen some pretty crazy stunts here in Dubai: jumping out of planes, off skyscrapers, and even chasing after planes.
As stunning as a backdrop Dubai is for sky-high stunts, it's not the only place in the region that will take your breath away.
Last month, Miles Daisher, a Red Bull Air Force Team member, headed to Petra, Jordan, to complete the historic jump, and the video is seriously epic.
At 7am on the morning of April 12, Daisher headed to the top of Petra's Treasury, which is about 64-meters high. He lept from the mountain and landed directly in front of the world wonder. The entire trip took less than 15 seconds.
Though Daisher made the jump last month, the video wasn't posted online until yesterday...but it was sure worth the wait. Watch below!