Philips SonicCare DiamondClean Toothbrush
A Love Letter to my Absurdly Expensive Toothbrush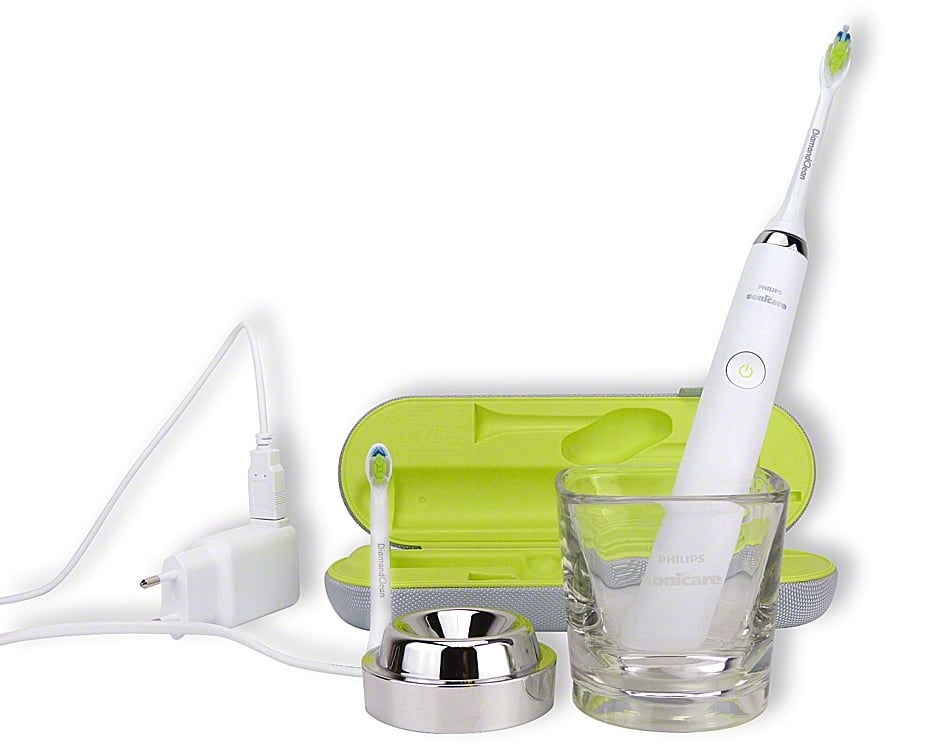 I have a slight obsession with dental hygiene. Maybe it's because I'm American, but I think my love of textbook-worthy teeth is more personal than political.
I carry dental floss around with me everywhere. Fifteen years after having my braces removed, I still wear my retainers to bed most nights. I have tried an array of whitening treatments, including in-office Zoom, which-- no exaggeration-- was the most painful procedure I've ever had in my life (literally worse than having all four of my wisdom teeth removed at once). I couldn't even walk the four blocks from the dentist to my apartment after Zoom, but I whole-heartedly recommend this to anyone looking for a mega-watt smile.
I even used to two-time my dentist, and instead of getting my teeth cleaned every six months (as recommended), I went to two different dentists so I could get four cleanings a year (this routine was halted when the bills arrived and my dad realized what was going on).
Clearly, I have no problem spending major time and money on my oral health, but a few months ago, I made a purchase that made me question my sanity: I bought a $228 (AED840 ) toothbrush...that would've cost me $188 if I'd ordered it online from the US.
A friend whom I trust unconditionally had been using (and raving about) The Philips Sonicare DiamondClean Sonic Electric Rechargeable Toothbrush, and I had been coveting it for weeks before I got up the nerve to go to Carrefour and make the purchase. Still, as I sat in the Uber on my way home, new purchase on my lap, all I could think was, "whoops!"
Fast forward four months later. I have not brushed my teeth with another toothbrush since the day I bought the DiamondClean. I bought a bulk-size pack of new heads so I can replace mine every three months. I've stopped using the red-colored toothpaste I like so much because it leaves the neck of the brush a light shade of pink, ruining its sleek look. My toothbrush and I have traveled the world together. I am in love.
Now I know you might be thinking "this psycho needs a boyfriend, not a toothbrush," but let me explain:
1. This toothbrush is beautiful
I love the way it looks sitting on my counter, so clean and smooth. The matte white of the body is perfectly complemented by the soft, yellow light that indicates how much battery you have left, and which highlights which part of the cleaning cycle you're on. When it's charging, it sits in a short glass cup with a silver base, so there are no ugly cords interfering with its sleek design.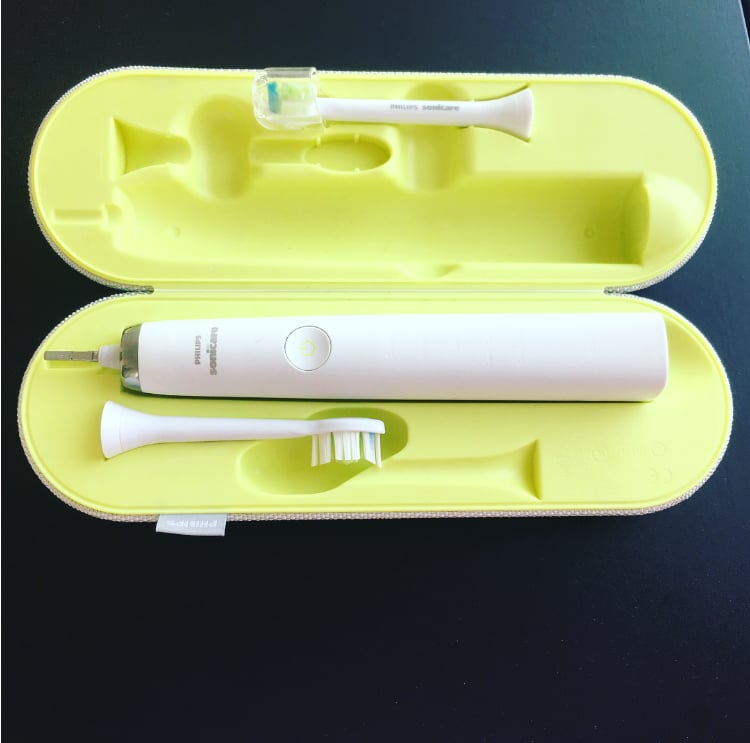 (Looking like a boss in its case)
2. It actually works
I want to be honest here-- I don't know if this brush does more than say, a $50 electric toothbrush, but it certainly works better than brushing manually. My teeth are post-dentist-slippery after every single brush. According to the website, the DiamondCare removes up to 7x more plaque than a manual toothbrush, whitens teeth 2x better, and improves gum health. A two-minute timer assures that you're brushing long enough to reap all these benefits. Though I did feel that I had less plaque and that my teeth looked whiter, I realized that it was possible that the wonders of my new toy were all in my head; that my teeth felt smoother, looked whiter, because they had to: how else could I justify buying a toothbrush that cost more than dinner at Zuma?
But then I went to my dentist, who has been cleaning my teeth for 20 years, and any doubts I had immediately disappeared. "I'm sorry I haven't had a cleaning in eight months," I told him, "I've been living in Dubai." He told me I really should've gone to a dentist in Dubai, pointing out how important it is to get regular cleanings. As if I, of all people, didn't know this. Then he looked in my mouth. "You don't need the dentist!" He exclaimed, "you ARE the dentist!" I left the office that day with a free toothbrush, which I knew I'd never use. After a compliment like that, how could I ever go back?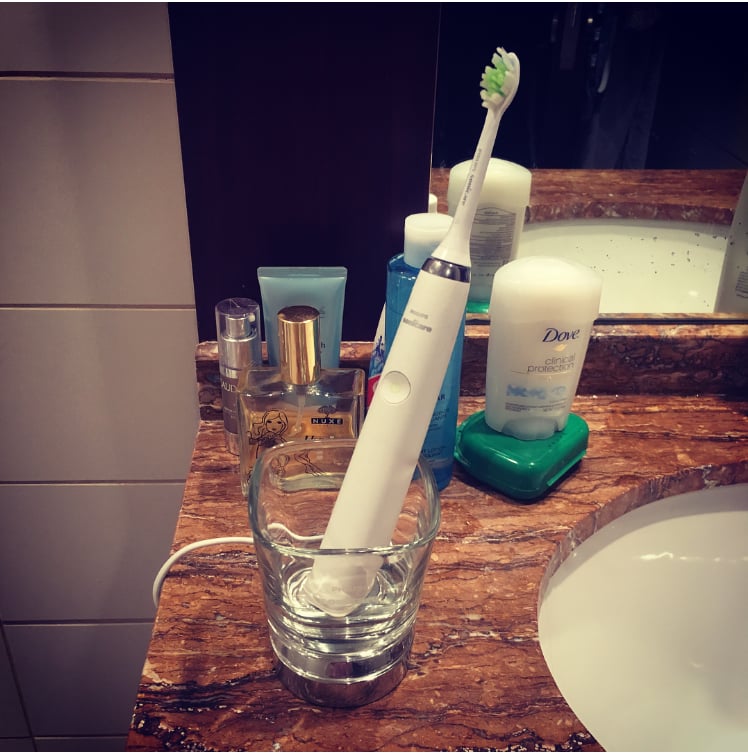 3. It brings me joy
Sometimes I wonder what it means that I love a toothbrush-- and a very expensive one, at that--so deeply. Maybe I'm just a sucker for really clean teeth, or maybe I should head straight to therapy and let a pro figure it out, but either way, I don't regret the purchase. I'm not completely blind here. I am aware of the myriad of ways in which a $200+ toothbrush is both explicitly and implicitly problematic. But I like the way it makes me feel. I like it for the same reason I like wearing a full pajama suit to bed: it makes me feel neat and put together. It makes me feel like there's some order and stability to my life, when sometimes I don't feel that at all.
All that for $228? I'll take it.