Pink Caravan Dubai Skydive
Here's Why Dubai's Sky Will Turn Pink on October 31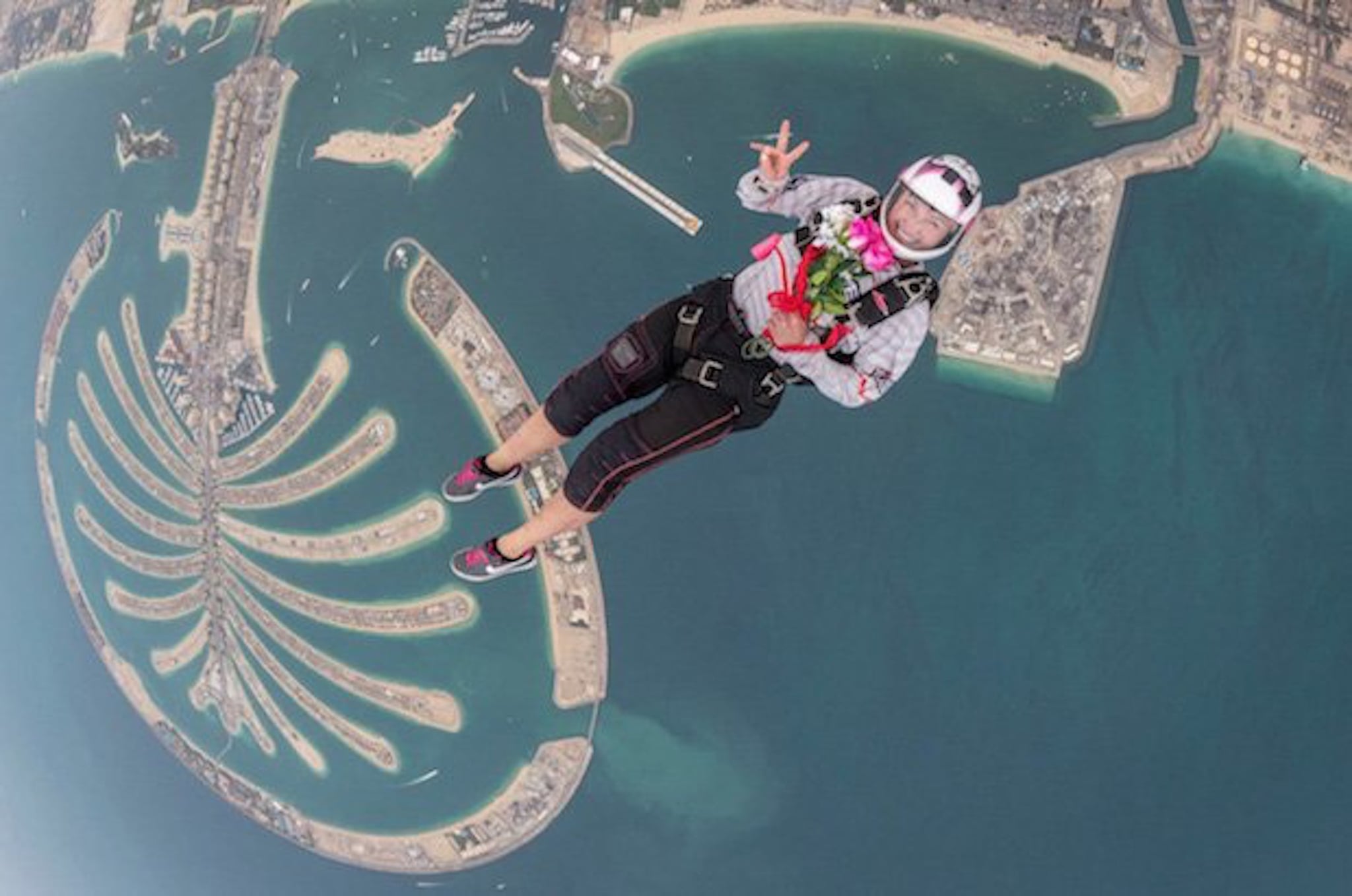 As International Breast Cancer Awareness month comes to a close, a UAE-based organization is pulling one more stunt before wrapping up the 2017 season.
Pink Caravan, a pan-UAE breast cancer initiative that is part of the Friends of Cancer Patients' and was founded in 2011, has organized a number of events throughout the month of October, and now, in a final attempt to shed light on their cause, Pink Caravan is hosting a "Ready, Sail, Skydive" event on October 31.
In partnership with Skydive Dubai, Nakheel, and the beach club Zero Gravity, Pink Caravan will organize a skydive at the end of the month, and as they fly down to the ground, they'll paint the sky pink.
"A skydive is one of the most unforgettable ways to capture people's attention, and that is what we want to do. This brilliant act will not only symbolize our support to thousands of women facing breast cancer in the UAE, but will be used to reinforce our continued efforts to educate the maximum number of people on how to detect physical changes in their body through self-examination," said Reem BinKaram, Head of Pink Caravan Ride Higher Steering Committee.
"I request citizens and residents of the UAE to take some time off their busy schedules and extend their support and solidarity for this noble cause, and join us as we take a giant leap in our efforts to spread breast cancer awareness in the nation with the skydive," she added.
A pink plane will go up into the sky and the dive will be preceeded by a ping regatta, featuring 5 Nakheel boats that will sail from Dubai Marina beginning at 8:30 a.m. on the 31st. After the boats dock, the plane will take to the sky.
You'll be able to see Dubai's typically blue skies change shades at around 9:30 a.m. if you're near Zero Gravity or the Marina.
For more information on Pink Caravan and breast cancer awareness in the UAE, click here.