Pokemon Go in Syria
Children in Syria Use Pokémon Go To Ask For Help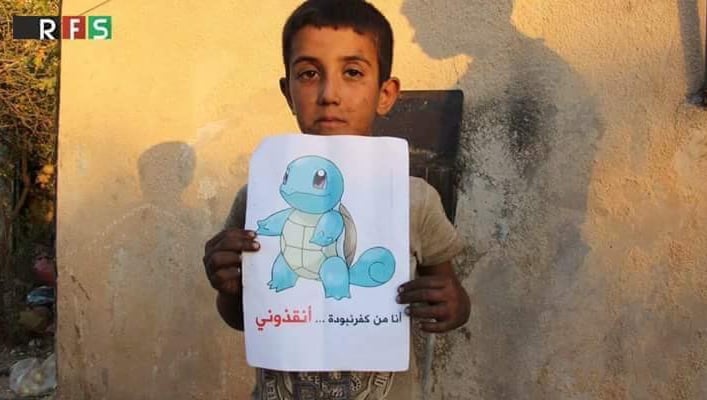 In Syria, the popular app Pokémon Go is more than just a game. Children in the war-torn nation are using Pokémon Go as a powerful tool to bring attention to the crisis in Syria, holding up photos of Pokémon in "a plea to the world to come to their rescue."
Photos released by The Revolutionary Forces of Syria Media Office show children holding photos of Pokémon with messages written in Arabic beneath them. One of the signs reads "I live in Kafr Nabl, the Aleppo countryside. Come catch me." Another begs: "I am a Pokémon at Idlib in Syria, would you please come and save me?"
Syrian children holding Pokemon photos in hopes the world will find them and save them pic.twitter.com/pjnSMwSdTn

— Teymour (@Teymour_Ashkan) July 21, 2016
The heartbreaking messages are not the first time Pokémon Go has been used to highlight tragedy in Syria.
Graphic designer Saif Tahhan also created images with a "Syria Go" emblem. "The world has become obsessed with this video game, so I told myself why not use it as a medium to convey our suffering," he told Al Arabiya. "I created these images as a way to turn attention to the Syrian war, and to focus on Syrian suffering instead of Pokémon, which people are crazy about." See some of his inspiring designs below, and use the hashtag #PrayForSyria to join the conversation.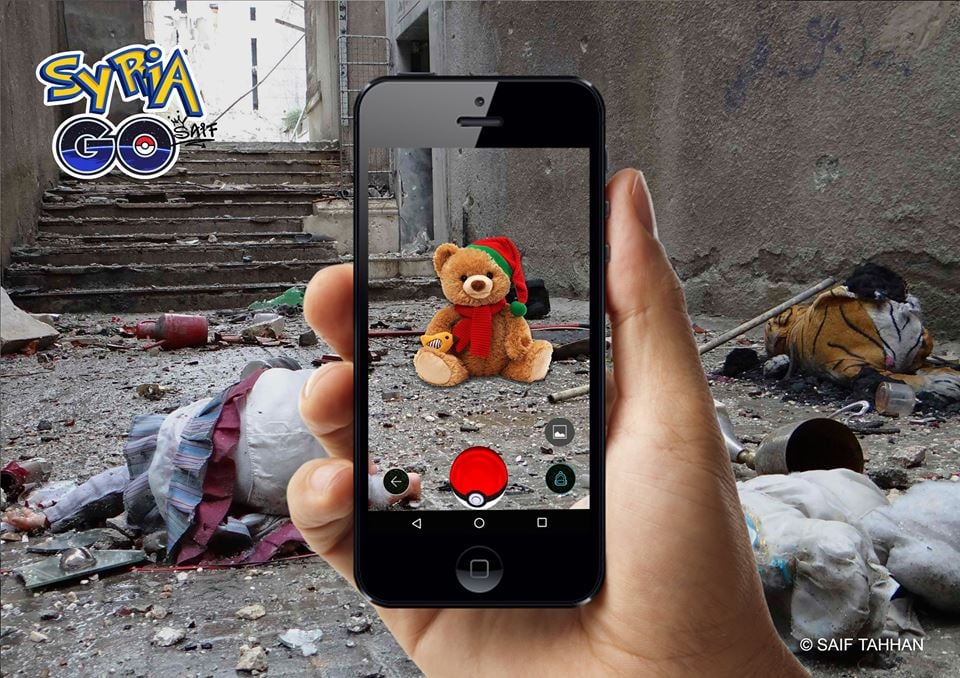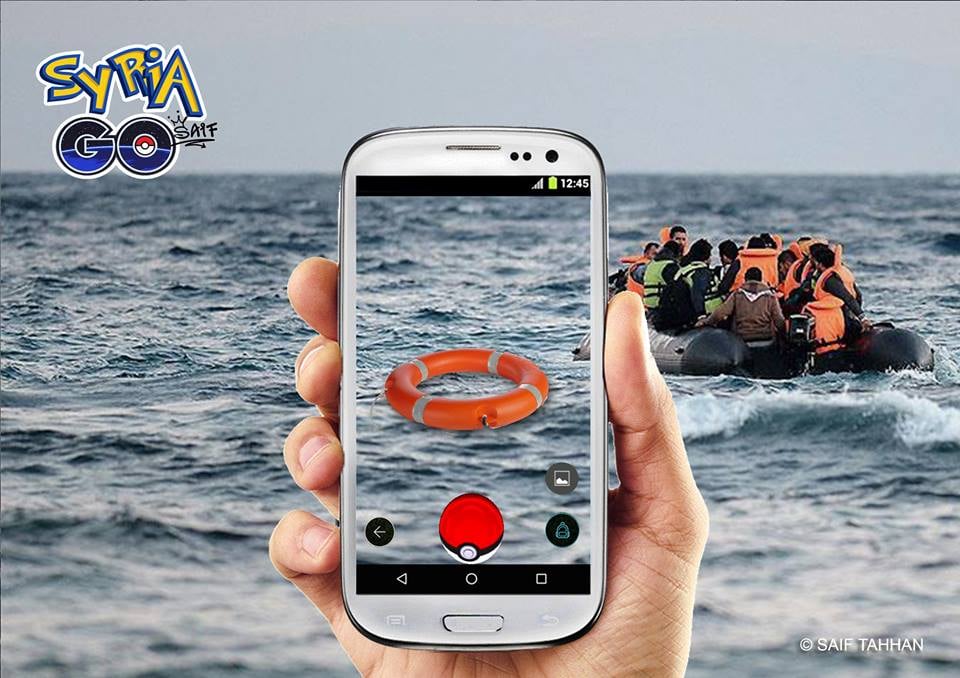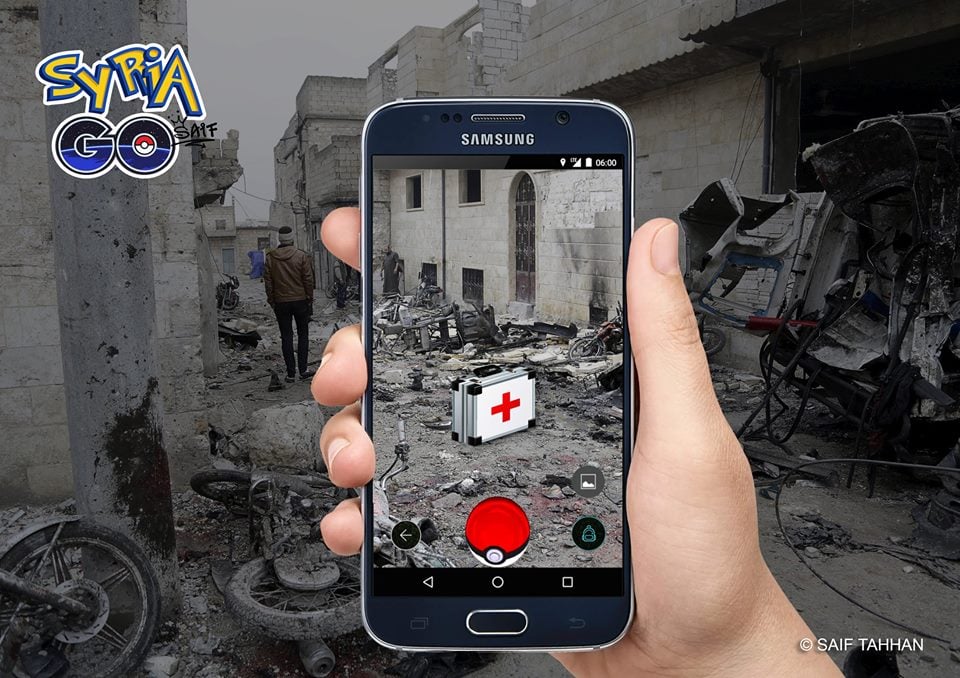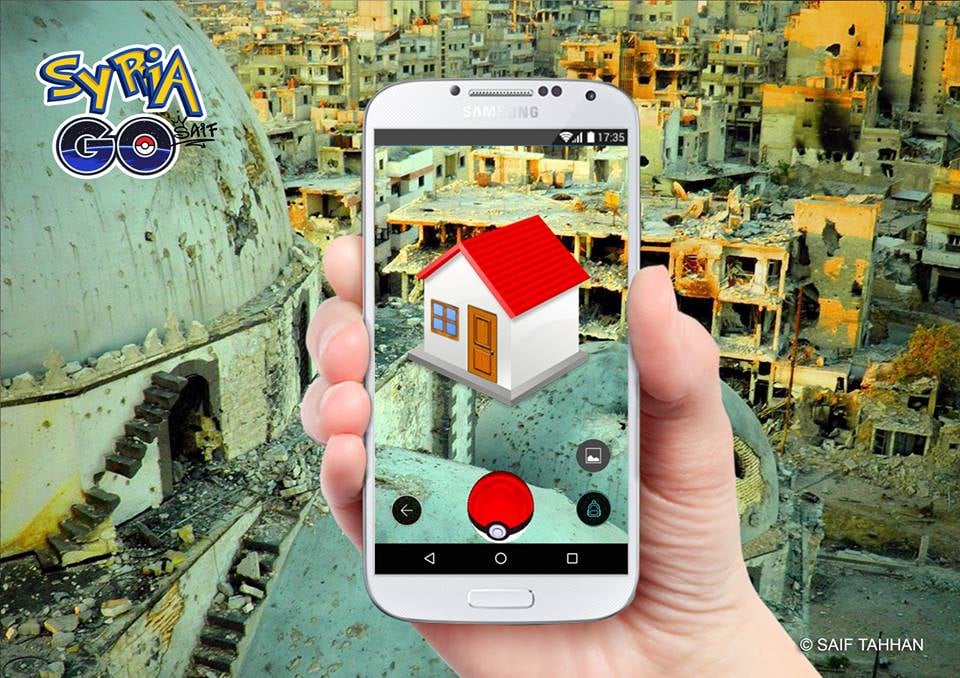 Image Source: Saif Tahhan