Princess Diana Statue to be Removed From Harrods
An Iconic Statue Is About to be Removed From Harrods and Here's Why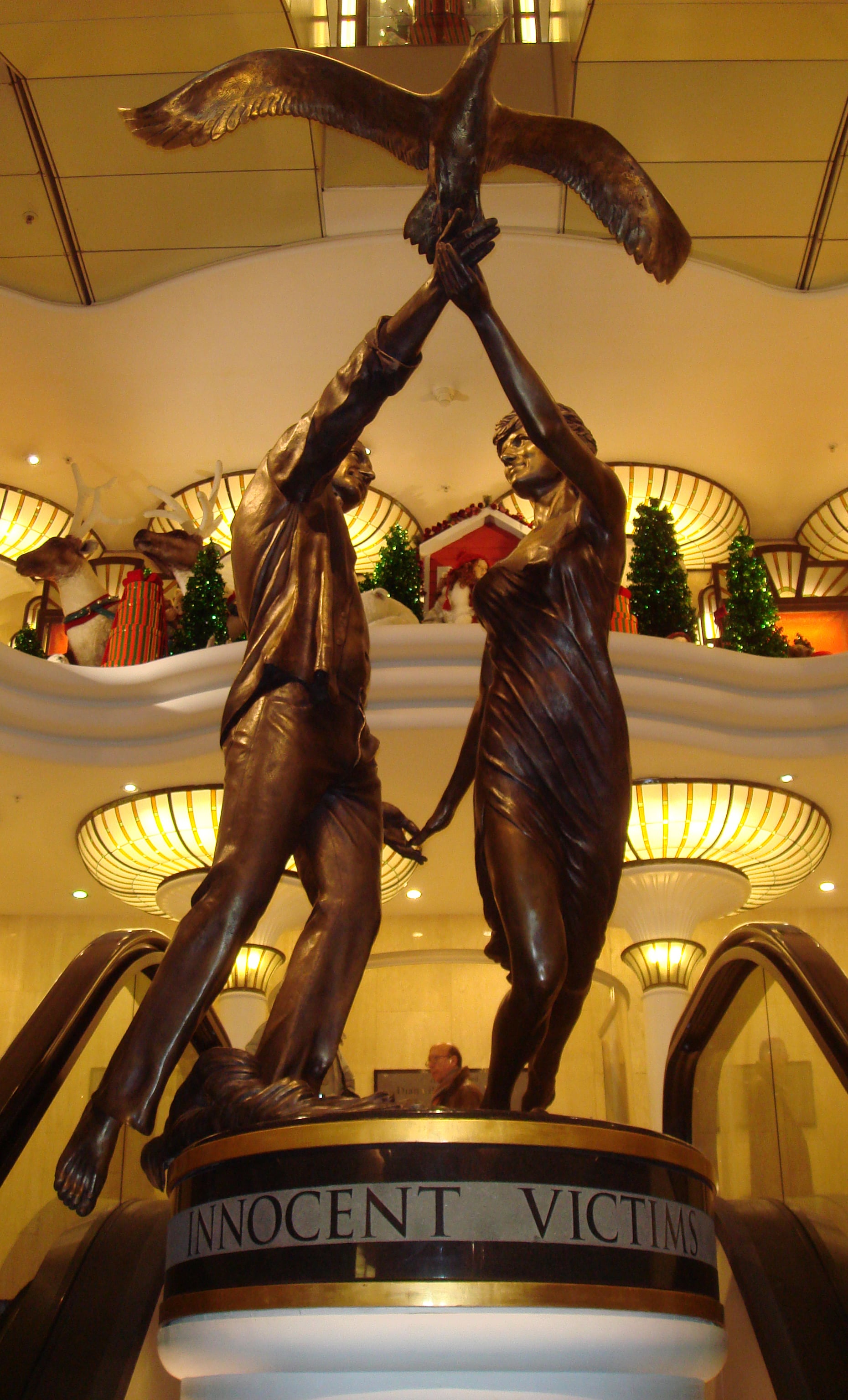 Harrods, one of the best known stores in London and perhaps the world, has been owned by the Qatari royal family since 2010, when Mohamed Al Fayed sold it for £1.5 billion.
Mr. Al Fayed is the father of Dodi Al Fayed, who was killed along with Princess Diana in a car crash in 1997.
After the couple's death, a three-meter high bronze statue was put in place in the department store. Alongside the words "Innocent Victims," Princess Diana and Dodi are depicted holding hands and releasing a bird.
Now, in what is being seen as a move by the Qatari royals to win back the British Royal Family's patronage, the statue is set to be removed.
Michael Ward, the store's managing director, said that the statue would be returned to Mr. Al Fayed due to the fact that Princes Harry and William are commissioning their own statue for their mother at Kensington Palace.
Not all sources agree on the reason, though, and The Telegraph reports that the decision is part of a plan to win back the British Royal Family's patronage, which the store lost in 2000 after 87 years.
According to The Telegraph, the royals stopped shopping at Harrods after Mr. Al Fayed accused the Duke of Edinburgh of planning the death of Princess Diana and his son, Dodi.
Speaking about the removal of the iconic statue, Mr. Ward simply said that it was "the right time."
"We are very proud to have played our role in celebrating the lives of Diana, Princess of Wales, and Dodi Al Fayed at Harrods and to have welcomed people from around the world to visit the memorial for the past 20 years," he said.
"With the announcement of the new official memorial statue to Diana, Princess of Wales at Kensington Palace, we feel that the time is right to return this memorial to Mr. Al Fayed and for the public to be invited to pay their respects at the palace."
Whatever the reason, this certainly marks the end of an era.