Qatar Airways Debuts Longest Flight in The World
How Many Drinks Does Each Passenger Consume on The World's Longest Flight?!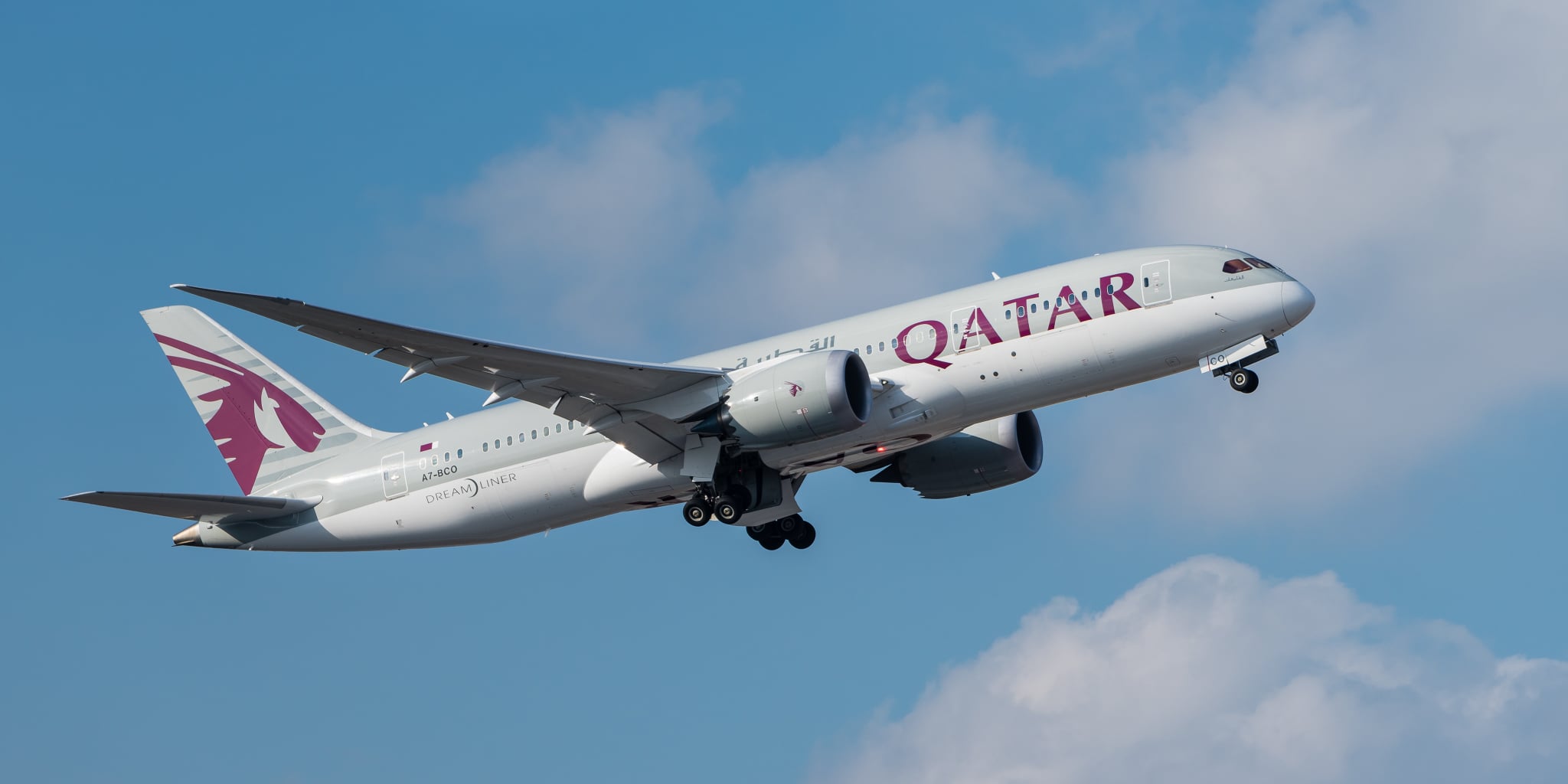 Last Sunday, a Qatar Airways flight from Doha, Qatar to Auckland, New Zealand, became the longest flight in the world. The flight, which takes a little over 16 hours, covers 15,353 KM, making it the longest direct flight on earth. Singapore Airlines held the previous record for the world's longest flight, which flew 15,288 KM from Singapore to Newark, New Jersey, but the airline canceled the route in 2013 for economic reasons.
While the length of the flight certainly is shocking, its the sheer amount of service that's required on a trip like this that's really unbelievable.
According to The New Zealand Herald, the route is serviced by a Boeing 777 that has 259 seats, four pilots, and a 15-person cabin crew. Throughout the journey, flight attendants "will serve 1100 cups of tea and coffee, 2,000 cold drinks and 1,036 meals." To break it down, that's approximately 12 drinks per person per flight!
Because of winds, the flight from Auckland back to Doha will be even longer--17 hours and 30 minutes, approximately--so it's likely that the drink-per-head count will be even higher. Getting up and down to go to the bathroom throughout the flight is a great way to stay moving, but if that's not enough, you can also try these airplane-friendly stretches to get through the long trip!