Quintessentially Lifestyle's Best Requests
Prepare to Be Wowed By the Crazy Requests This UAE Concierge Service Gets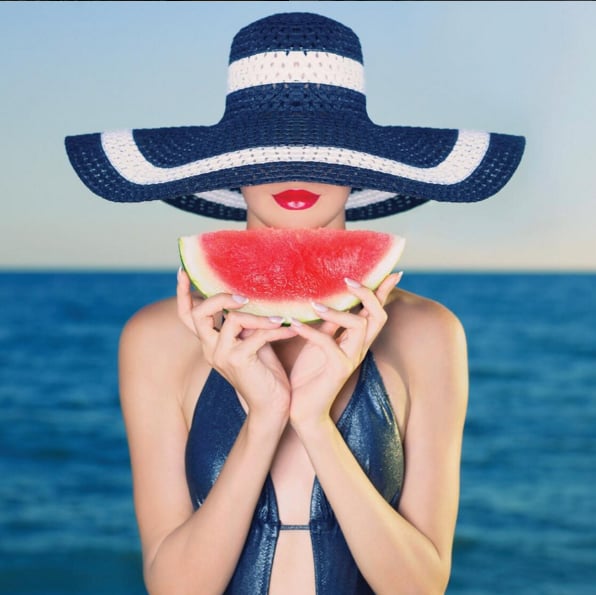 Think sometimes the wealthy can lead utterly ridiculous lives? Well you wouldn't be wrong, especially if you consider some of the things Quintessentially Lifestyle members have done for them. Clients of the worldwide brand, which has 60 offices worldwide, pay only AED30,000 per year if you sign up for their Eid offer but let's not forget extra costs of sending someone on a jet to get you a child's car seat.
For a tailor-made membership someone basically acts as a personal assistant and it can mean having someone book you a table at a fancy restaurant or planning a blow-out party - just depends how much cash you have to splash really.
Here are some of the real-life scenarios Quintessentially have had to deal with:
In the UAE this year...
1. "Quintessentially UAE helped a member become James Bond for the day, including the correct clothing, cars and equipment. We also filmed the day as if he was making a James Bond movie."
2. "For a Ferrari client we searched all over for a unique engagement ring, which including his Lifestyle Manager hosting private Skype viewings with all the major designers as well as going to stores and meeting private exclusive designers one on one. Eventually the LM found the perfect setting at one jewelers and the diamond and gems separately to create a unique design. Our member proposed and she said YES!"
3. "We recently delivered a signed guitar by the late pop legend Prince."
Around the world 2015-2016...
1. "A Member hired the Egyptian pyramids for a private engagement party with three days' notice. Four hundred of his family and friends were flown to Cairo, where they watched the bride-to-be arrive in a horse-drawn carriage drawn whilst being serenaded by an opera singer. After being proposed to with a £7.5 million Tiffany diamond ring, she fortunately said yes." - Q Jordan
2. "We organized a surprise flash mob in Times Square for a Member's wife and children for her birthday, including pictures of them on every billboard." - Q UK
3. "A Member is planning to celebrate his daughter's 2nd birthday in Orlando with his family and closest friends, with a surprise wedding to the girlfriend and mother of his daughter. So we are arranging all of the wedding details, including the officiant. On the next internal newsletter we will share whether she said yes or ran away…" - Q Panama
4. "We received a phone call from a Member who wanted a reservation at 'Be Our Guest' in Walt Disney World to make his daughter feel like a guest of honor at The Beast Enchanted Castle. We did it!" - Q Panama
5. "We organized a Member's New Year's party at his residence where he requested to close a huge outdoor area, around 120 sq m, without any construction work done. With a windy snow storm predicted at the location, one of the highest mountains in Amman, we sourced the best architectures to hold through the storm and threw the best New Year's party in Jordan." - Q Jordan
6. "A Member that is a long-time Sting fan requested last-minute VIP tickets to see Sting & Paul Simon at Mt Duneed Estate winery, which had been sold out months in advance. We went over and above to arrange these tickets, which were on hold personally for Sting on the fifth row in the middle of the VIP zone. The Member said that it was the best concert he has ever attended and he got the tickets at a regular price." - Q Australia
7. "A Member requested we organize a birthday celebration for his wife for whom he had bought a new car and lacked ideas on how to present it. Because she was shy and likely wouldn't be pleased with a big scene, we came up with an ideal solution. His wife's favorite restaurant on the seashore was opened personally by the owner for a special breakfast, and the Member paid only the cost of champagne and breakfast. The car was positioned on the seafront below the balcony where they had breakfast, and the wife was very, very happy — as was the Member." - Q Australia
8. "A Member wanted to realize her childhood dream of having a vocal lesson from top Korean musical director Kolleen Park, who never gives private lessons to ordinary people. We sent her letters, visited her academy, and used all our connections to highlight how enthusiastic our client is about singing. We finally got in contact with Ms. Park's team and got our Member an interview and audition. Now she is having lessons with Ms. Kolleen Park." - Q Korea
9. "A Member contacted us to request a live elephant for his child's birthday party." - Q Moscow
10. "A Member requested we purchase a lime-green Bumbo baby seat for his grandson. The closest one we could find was in Singapore, which he asked to have hand-carried back. We flew to Singapore to purchase and hand deliver the baby seat!" - Q Sri Lanka